Top 5 Coolest Chevy Museums to Visit
Whether you looking to do something on summer vacation, or planning a fall trip, visiting at least one Chevy museum this year is a must. Since you can't see them all, here's our picks for the 5 coolest Chevy museums you should make a point to visit soon.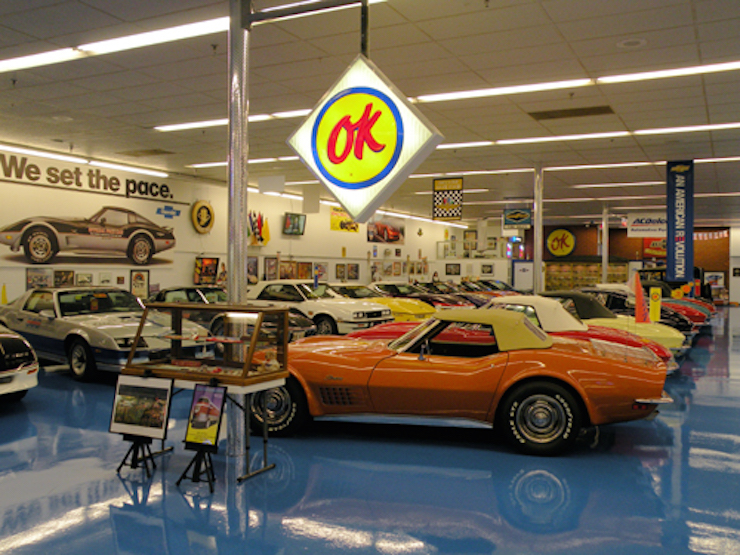 Location: Decatur, Illinois
The doors of the Chevrolet Hall of Fame Museum opened in 2009 and is home to a massive collection of Chevrolet cars. It's here that you can see a large collection of the hottest Chevys and best in memorabilia dating back to the 1920s and then all the way up to cars of today. Throughout the year, you will also find that there are a series of shows and events hosted here. You can also get your car club together for a day trip and host your own event here.
It's hard to make a definitive list of cars to see, but there's plenty of classic metal and fiberglass to check out!

Location: Bowling Green, Kentucky
This is one of the most popular Chevy museums and has been for many years. The great sinkhole catastrophe that swallowed 8 priceless Corvettes recently put this location in the headlines over the past year or so now.
Their exhibits regularly change, so you're likely to catch something new even if you take a trip here annually. One of the biggest attractions for a while yet will be the sinkhole Corvettes, but you can find plenty of historic Corvettes here as well. It's a must see museum to get close to Chevy heritage, especially if you're a Corvette enthusiast.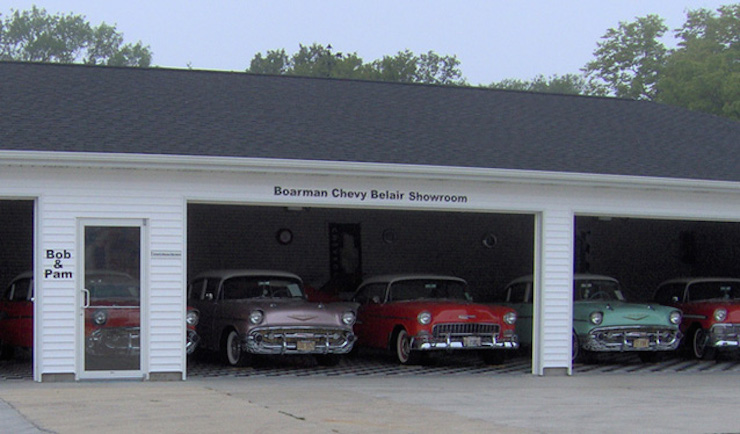 Location: Shelbyville, Illinois
This museum was opened in 2005 and features a private collection of Chevys. The showroom is decorated in a 50s sock-hop theme to really inspire nostalgia in visitors. Most of the cars were privately restored by the owner who has been collecting Bel Airs for more than 25 years. In addition to the 10 Chevys, there's tons of memorabilia to see throughout.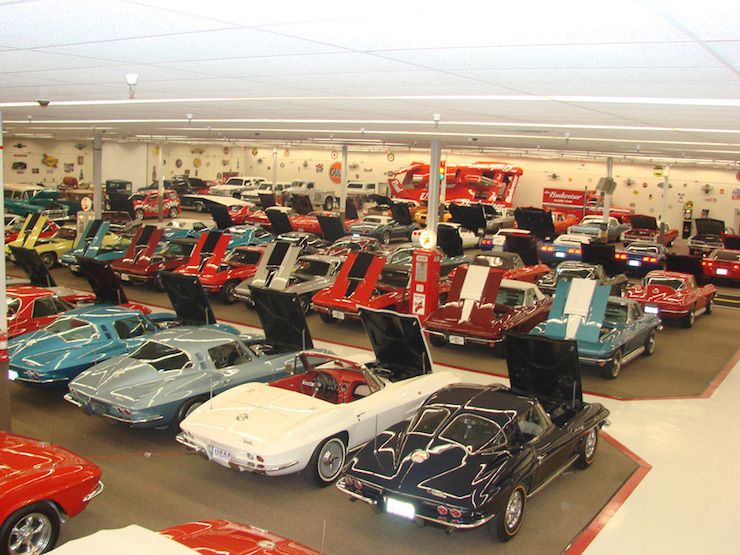 Location: Punta Gorda, Florida
This is home to well over 200 classics made from the early 50s through the 70s muscle car era. Some of the inventory you need to see includes:
First-Gen Camaros
60s-70s Chevelles
65-71 El Camino SS models
Big Block Impalas
…and tons more
Cars shows, cruises, and events are a staple of this location, so in addition to the collection on display through the museum, you'll likely get a chance to see an ever larger variety of classics while you're there. Why not polish up your ride and park in with one of the cruise-ins the next time you're feeling adventurous?

Location: Sacramento, California
This is a massive collection of cars of all kinds, including tons of classic Chevys! Some of the exhibits include a collection of celebrity owned cars, and a Camaro vs. Mustang exhibit — although these exhibits change every few months, so check their site before your visit. There are around 150 cars that are a part of their permanent collection, including some classic GM vehicles:
1912 Cadillac Model 30 Touring Car
1925 Cadillac Coupe
1949 Cadillac Sedan
1953 Chevrolet Bel Air
1954 Chevrolet Corvette
1964 Chevrolet Impala SS
1979 Pontiac Firebird Trans Am
As a Chevy enthusiast, you owe it to yourself to see some, if not all, of these locations — they all promise to bring you closer to the Chevy culture.