10 Classic Chevys That Make the Case for Flame Paint Jobs
Flame paint jobs, or vinyl wraps, are one of those things you either love or hate. We have to admit, when they're done wrong, it's really hard to look at. But when a flame paint job or wrap is done right, the world seems a little cooler. Here are ten classic Chevys rocking the flame paint job the right way!
1955 Pro-Street Chevy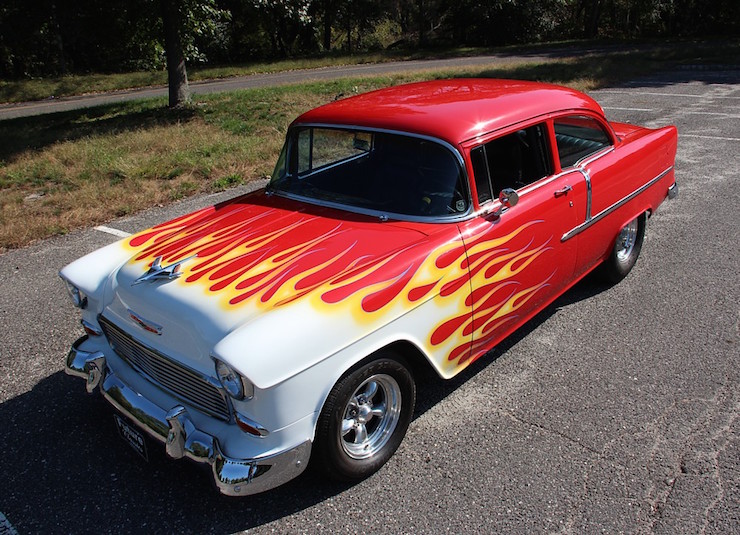 This Pro-Street Chevy probably could generate its own flames as it's practically a rocket ship — putting out an estimated 750 horsepower.
Mean Looking 1957 Bel Air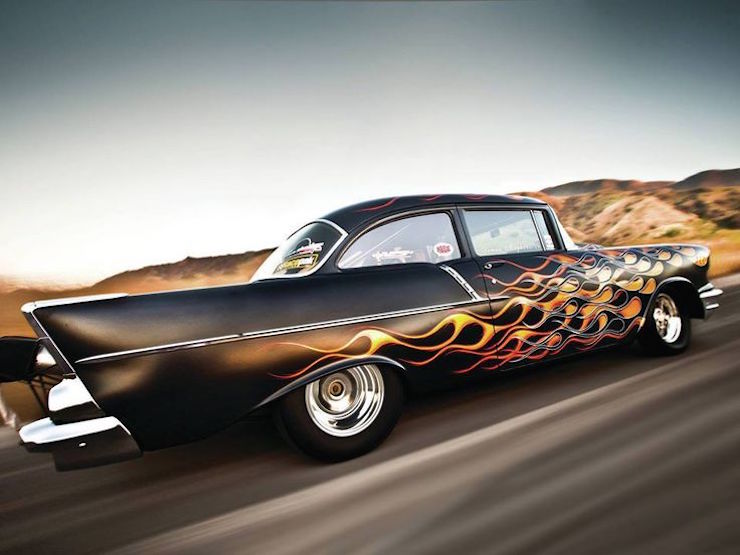 The flame job atop the flat black paint job makes this '57 look downright sinister. It also appears to have a chute' mounted to the rear, meaning it's probably also a nasty piece of machinery that you don't want to mess with.
1966 Pro-Street Nova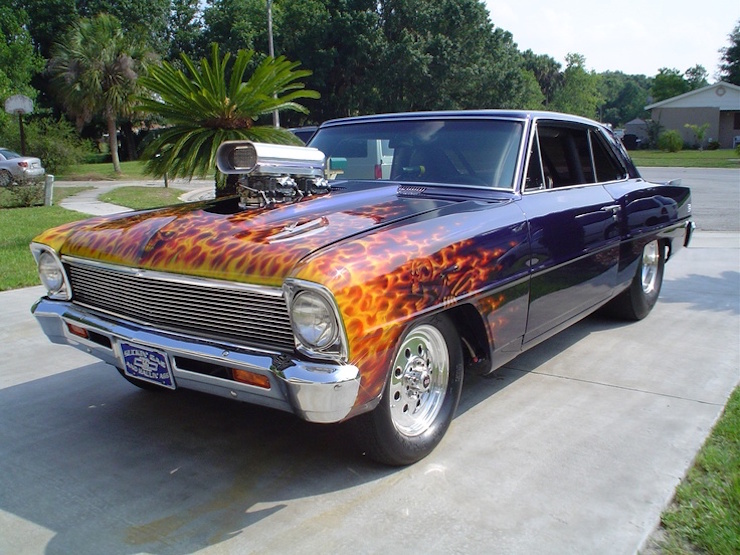 This Nova certainly drips with muscle, and the realistic flames make this one extremely intimidating classic Chevy.
Supercharged 1967 Chevy Chevelle SS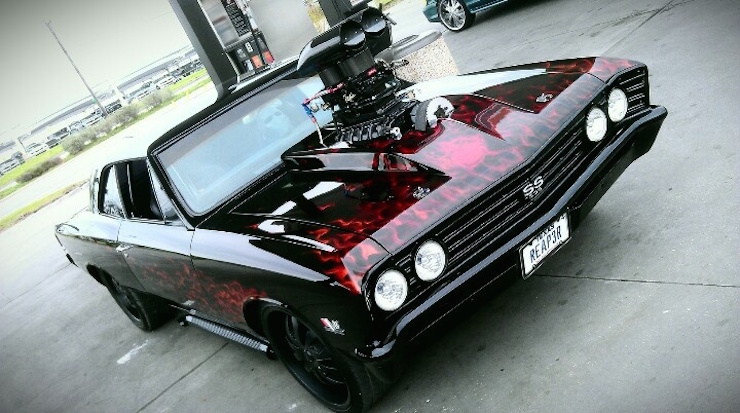 Don't let the stock appearance fool you. This Chevelle is actually quite modified. More importantly, that dark red airbrushing on top of the slick black paint coat was obviously done by a very talented painter.
1957 Bel Air El Camino Mashup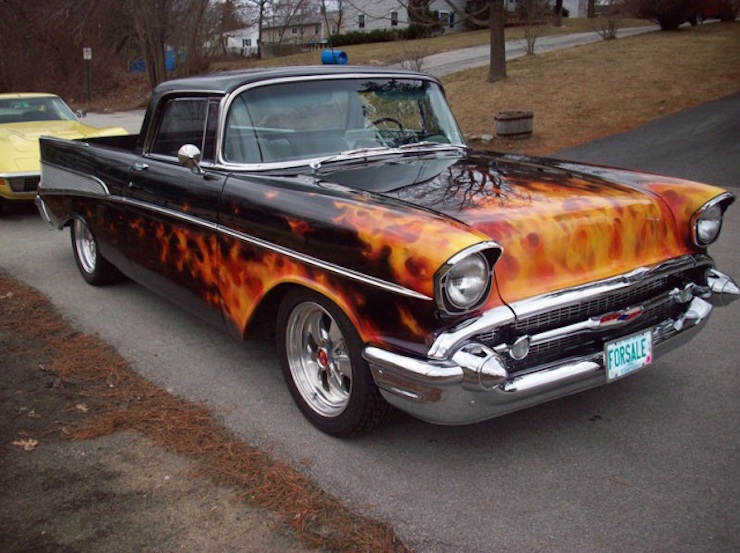 What could be better than a chopped up 1957 Bel Air that actually looks really good as an El Camino hybrid of some kind? The extremely well done flame job to top it off of course!
Chevy Apache Truck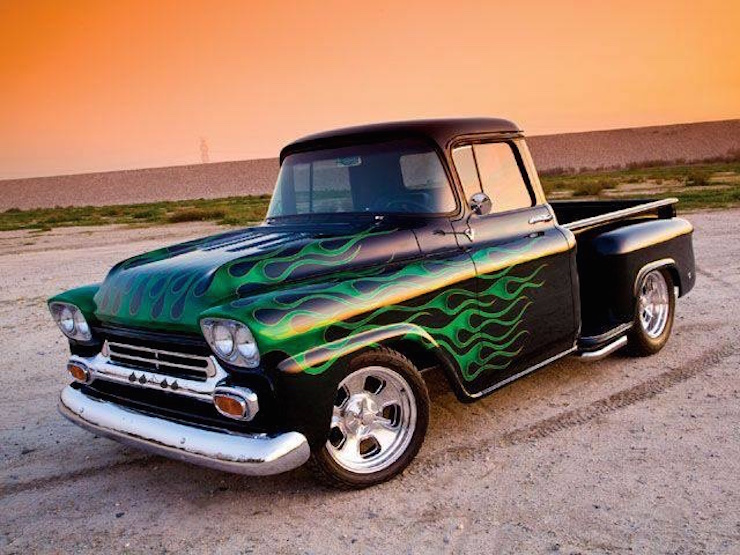 This Apache Stepside has very tasteful green flames atop the shiny black paint coat.
Chevy Truck with Pinstripes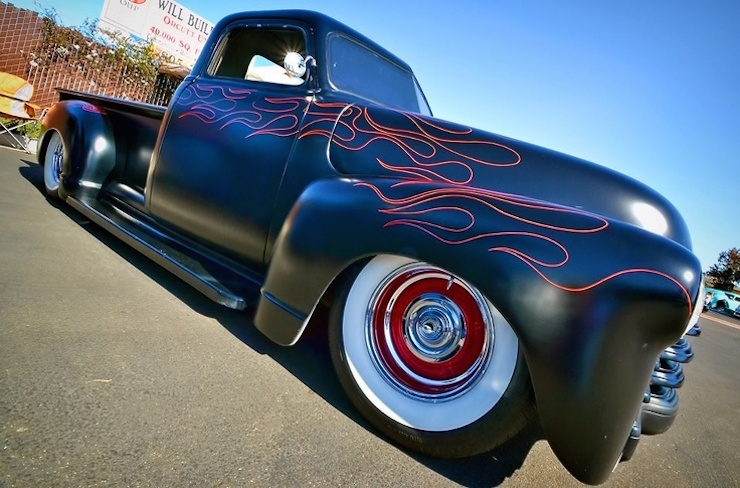 One of the more unique styles of flames on a vehicle would be the pinstripe flames seen on this truck.
Chevelle with Subtle Ghost Flames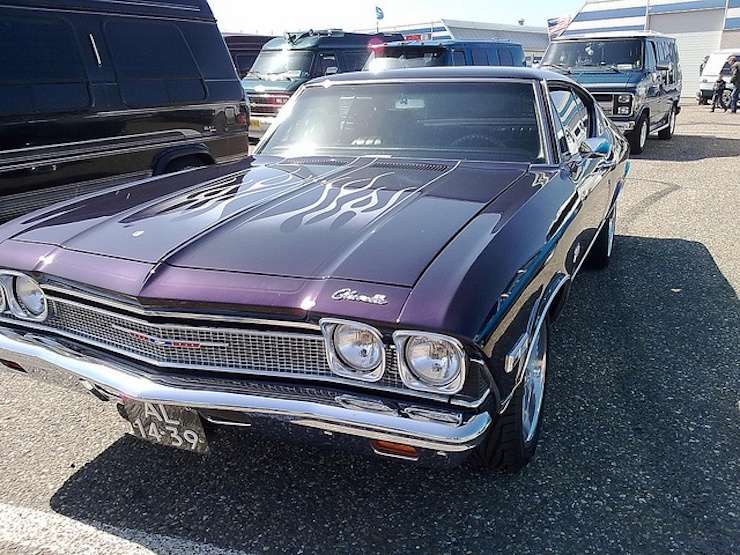 Ghost flames have a niche following for sure — they allow the owner to customize their paint without going extreme with the flames. This Chevelle looks extra cool with the ghost flame paint on the hood.
Chevy Truck with Ghost Flames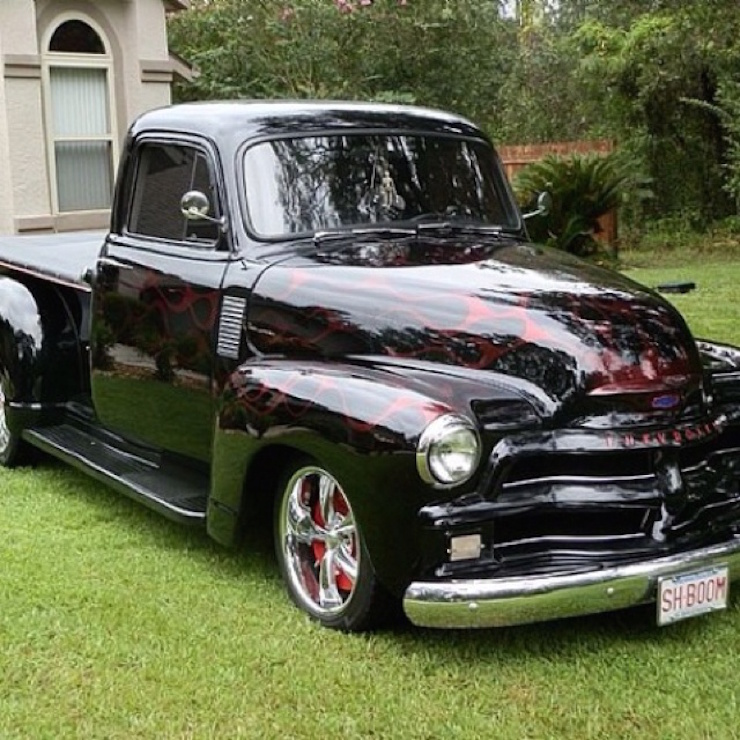 Here's another example of ghost flames done right! This classic Chevy Truck looks killer with the dark ghost flames on the black paint.
Bold Flame Job on Classic Truck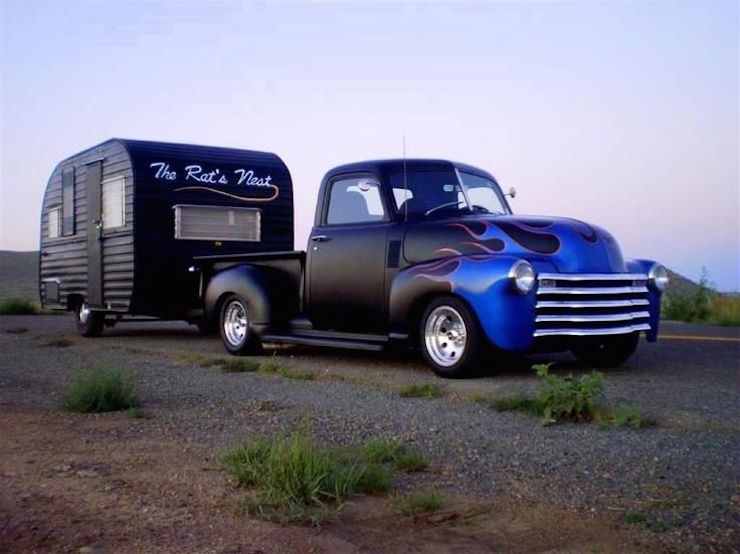 This truck is a great way to finish off the list. It has simple but bold blue flames ahead of the flat black paint job — very well done!
Hopefully something on this list inspired you! Which flame job is your favorite?