Classic Chevy Wiring Instructions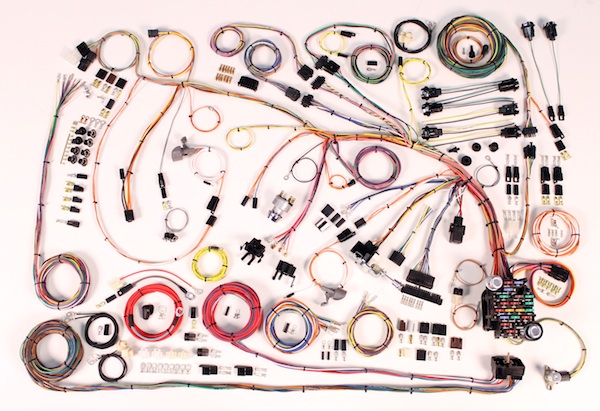 Wiring can be a daunting project, especially if you're not familiar with the task at hand. Since September is wiring month at H&H Classic Parts, we'd like to offer a little help for your wiring jobs. Here are instructions for wiring some of the most popular small wiring projects.
Note before you get started: Disconnect the battery prior to wiring any of these parts! Also, you'll need to locate a wiring diagram for your vehicle, usually available in vehicle specific repair manuals.
Wiring Turn Signal Switches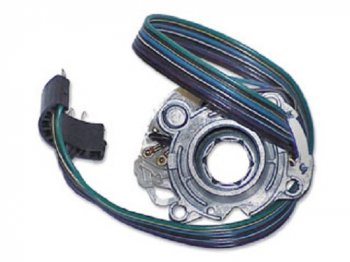 Prior to 1954, turn signals were not a factory option — after then they were an option until 1960. There are different types of turn signals — a basic unit uses a separate set of lights, while others use the brake lights or emergency flashers.
Wiring a basic unit will usually require tapping into your steering column to mount the flasher, or using a bracket from an equipped vehicle. Run the in-line fuse wire from the accessory terminal of the ignition switch to the positive side of the turn signal. Connect the wire from the switch to the negative side of the turn signal flasher. Run wires from the switch to lights using the color code guide from your repair guide. For turn signal wiring tips, check out this video.
How to Wire in a Radio

All of the wires for your radio harness will be clearly marked, so it's really just a matter of crimping on some connectors to the wires and plugging everything in for the head unit. For the speakers, you will plug the kick panel speaker into the head unit's right front speak input, then repeat on the left side. Then you'll tap the tweeter wires into the kick panel speaker wire, and repeat for both sides.
Headlight Wiring Explained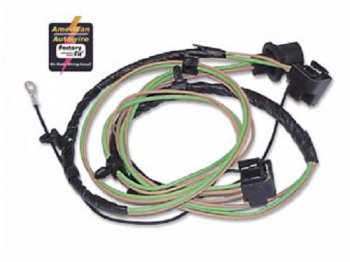 Installing new headlights and wiring them in is super simple since all classic Chevys we sell parts for already have headlights from the factory. Most headlights already come with the pigtails to plug them directly into the wiring harness. If you need a new headlight socket harness, the new harness will come with the plugs already attached to plug into your main harness and headlights.
Check out our wiring sale going on in September and give us a call if you need any help with your wiring projects!