Tri-Five Trivia Every Enthusiast Should Know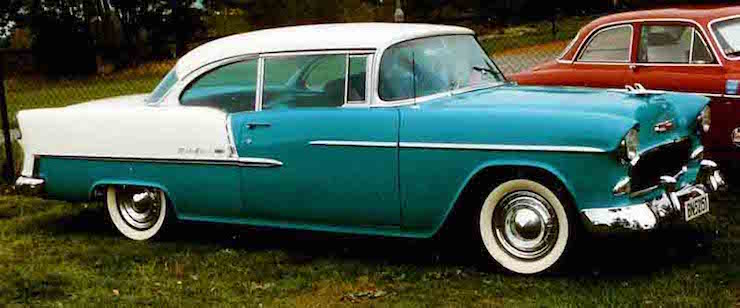 If you're reading this, you're probably a loyal classic Chevy fan, and you love the Tri-Five family. This group of automobiles falls into a class of their own. Here are some fun facts you may not already know about the Tri-Five.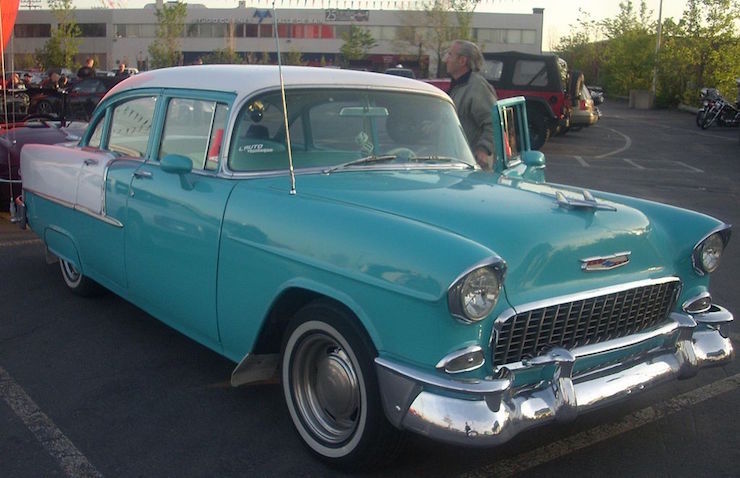 The 1955 Bel Air weighed over 3,400lbs and was over 15 feet long.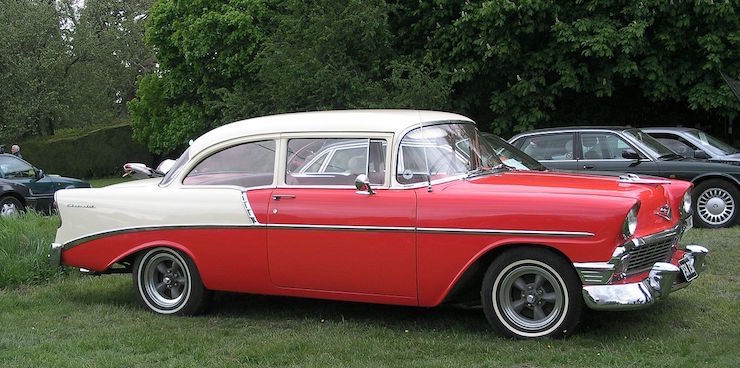 The 265 V8 introduced in the 1955 Tri-Five became one of Chevy's most legendary engines and their first ever small block V8. This engine remained in production in various forms for decades to follow thanks to its lively performance and easy to modify nature. It's estimated that more than 90 million engines of this type were manufactured, making it one of the most popular engines of all time.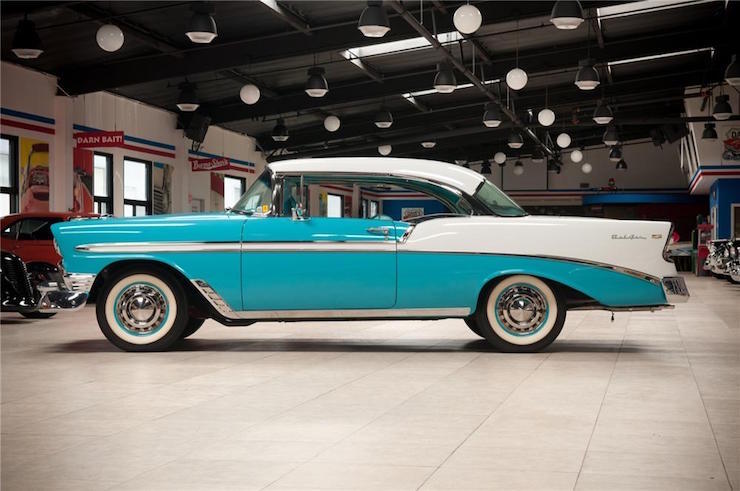 The 1955-1957 year range represented a lot of effort by GM. They spent a million dollars in 1956 alone because they wanted to make the Bel Air look like the more expensive Cadillacs. The result was extravagant body lines, Cadillac-inspired bumper guards, and tail fins.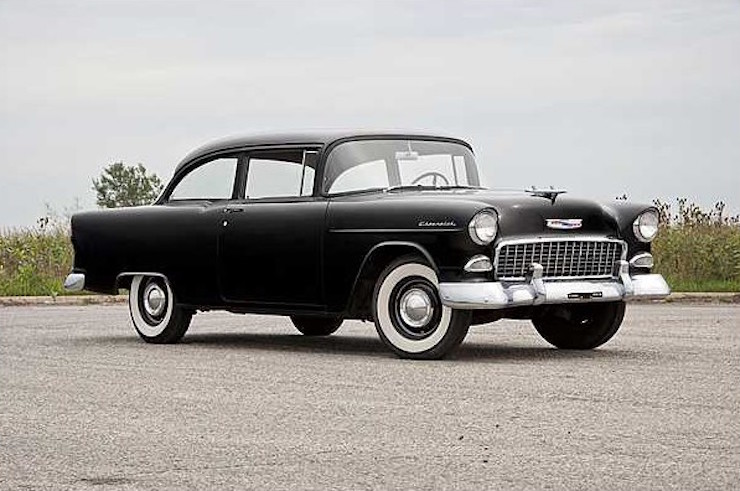 The base Chevy 150 models started around $1,600 and came with a six cylinder engine.
The 150 series vehicles were produced as fleet vehicles and not marketed toward the average car buyer (though someone could purchase one if they were more economically minded). This series was outsold by the 210 and Bel Air every year it was available.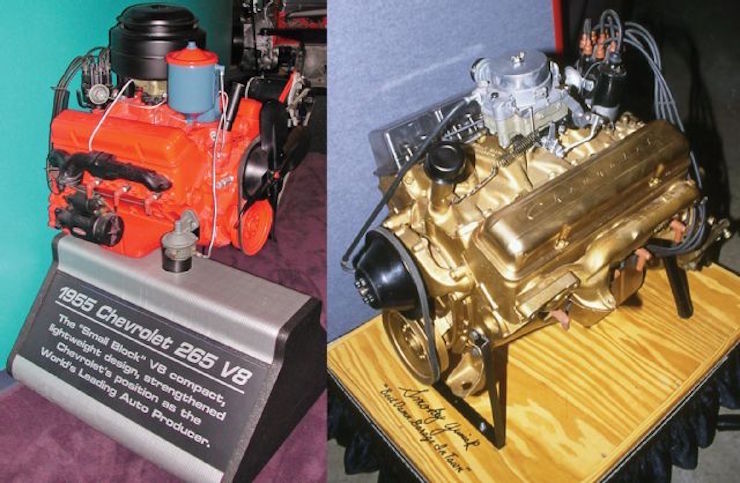 The introduction of the optional 265 cubic inch V8 and power glide automatic earned the 1955 model the nickname "The Hot One".
Oil filters were optional during the first production year.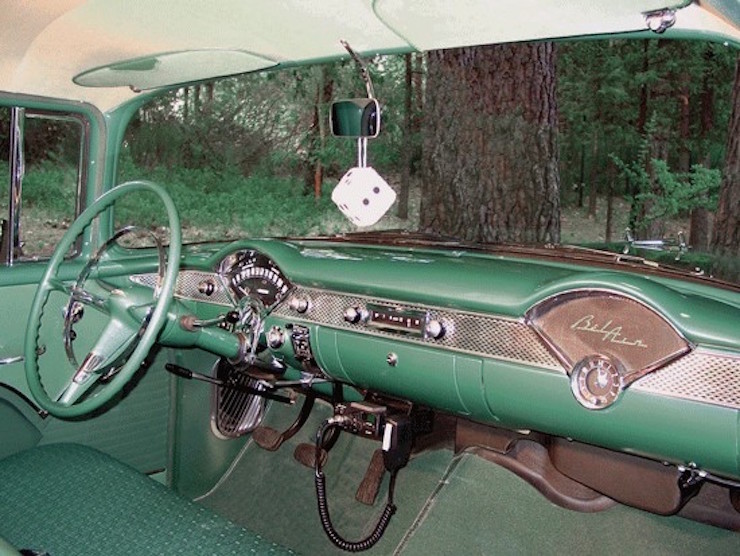 Radios were also completely optional during the Tri-Five era.
According the Internet Movie Cars Database, the Bel Air is a real star. It has recorded 2,109 major or minor Bel Air appearances in films.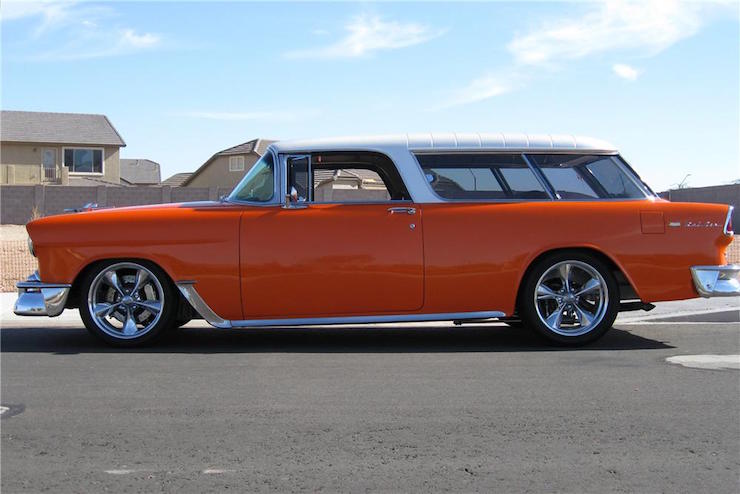 The Nomad was introduced mid year in 1955 and was unique in its class since it was a two door station wagon instead of the typical four doors.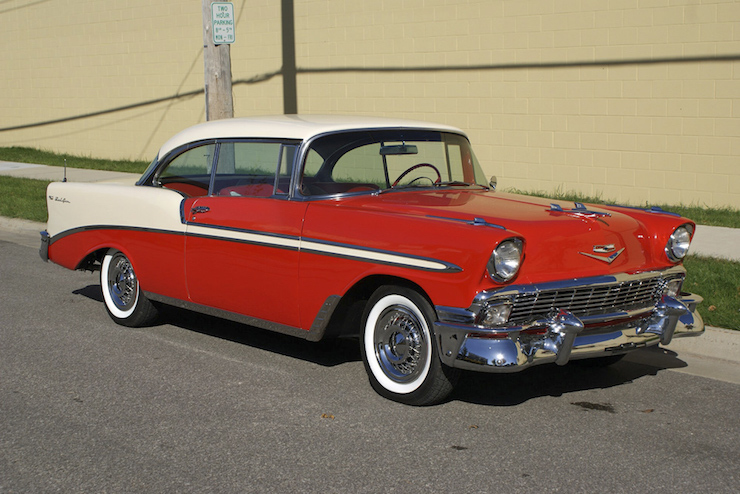 Although largely a carry-over model, sales soared in 1956, especially for Bel Air models. This is thanks to the popular V8 introduced in the prior year.
1956 Bel Airs had hidden gas caps -they were behind the driver's side taillight!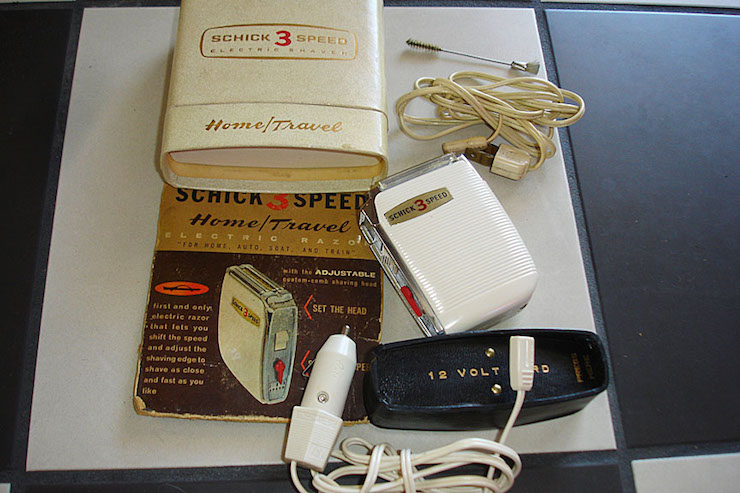 Tri-Five buyers had the option to add an electric shaver to their car. They could choose from three different brands that had 12V plug-ins. This allowed people to shave while driving or sitting in traffic.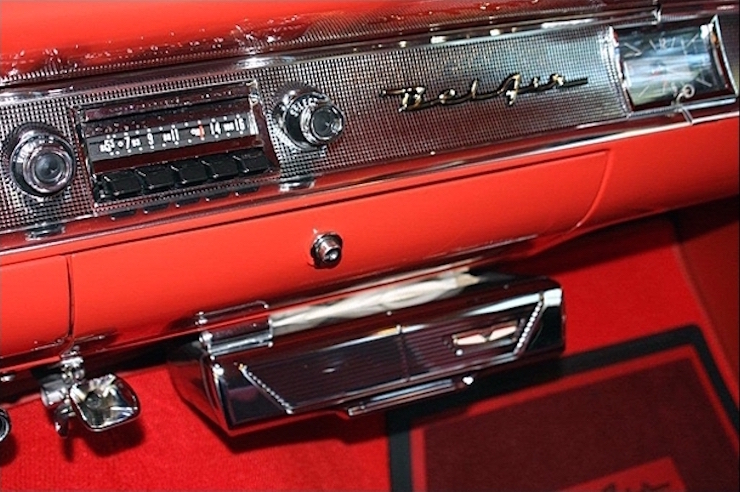 Another stranger dealer installed option was the vacuum ashtray. Featured in the 1956-1960 accessory catalog, this sucked cigarettes and ashes in. The trash is then stored in a special cylinder for later disposal.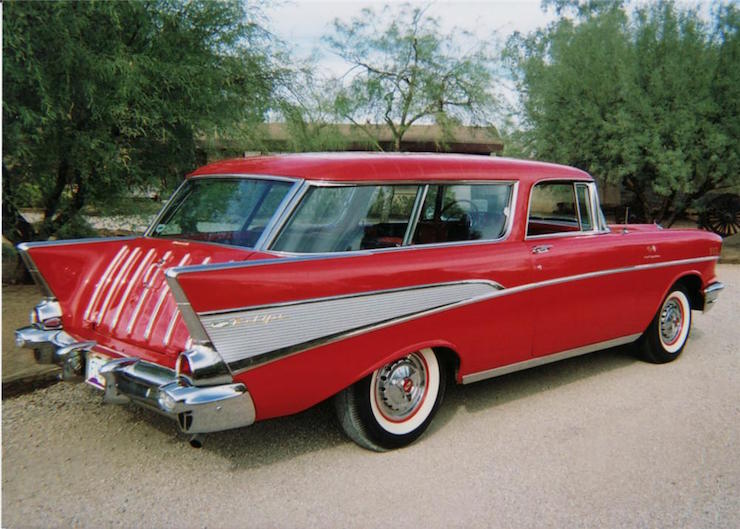 The 1957 Nomad is the rarest Tri Five. Only about 6,500 were sold.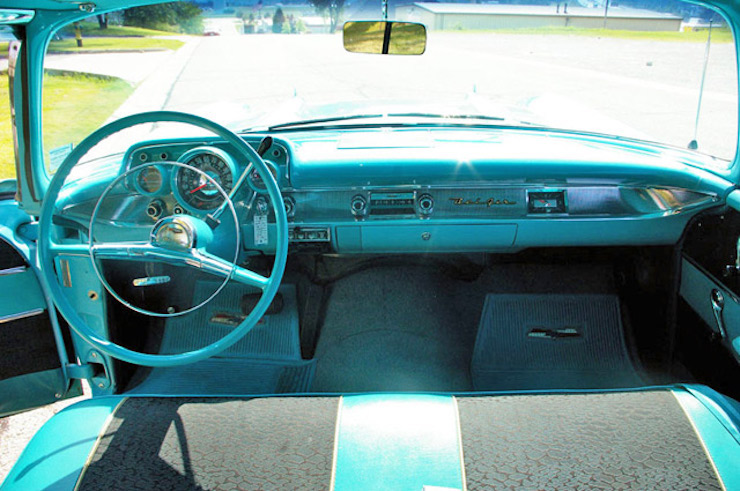 There were many different interior colors available through the years. For example. the 1957 Bel Air had 10 different interior color combination possibilities. In addition, there were 23 different seat and door trim options.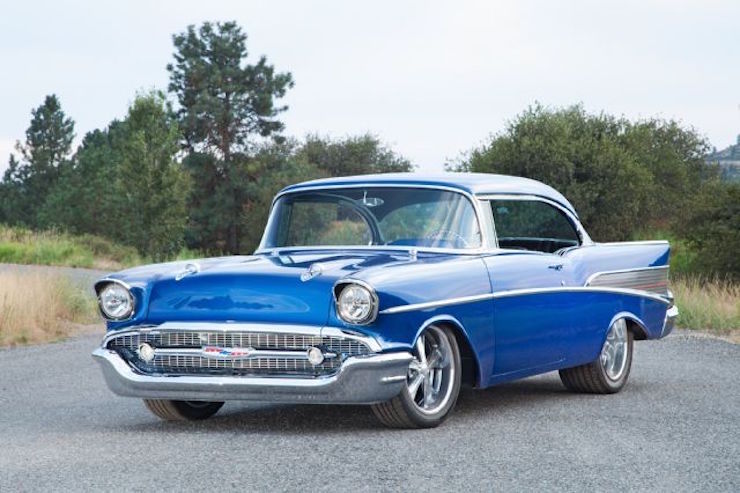 Seven different V8s were available in 1957. One of the options was the legendary "Super Turbo Fire V8" which produced 283 horsepower thanks to continuous fuel injection. A vehicle with this option is rare since most Tri Fives were fitted with a two or four barrel carburetor.
In 1957, Ford outsold Chevy for the first time in years; however, the 1957 Bel Air is now one of the most sought after collectibles ever made. A 1957 Bel Air holds an average value of $33,100 while a 1959 Ford Galaxie has an average value of only $7,100.