Chevy's 5 Best Classic Station Wagons, Ranked
The classic Chevy wagon recently saw a sharp increase in popularity. While it wasn't something most saw coming a few decades ago, the trend makes sense. They're harder to find, and they're a fairly practical collectible. Hagerty has even noted a 46% increase in the number of station wagons quoted for insurance for 2015. So, which models are people flocking to the most? Here are the most popular classic Chevy wagons of 2015, ranked.
#5 Chevelle Malibu Wagon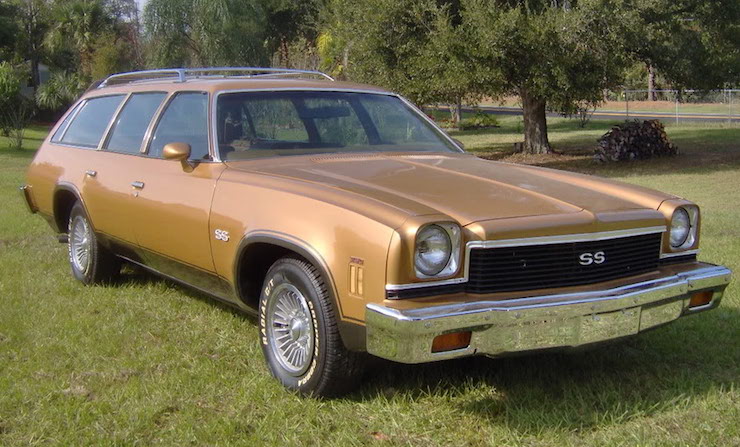 The Chevelle was one of the most successful classic nameplates. Chevelle Malibus were the top of the line for the model and came with luxury features such as all-vinyl upholstery and deluxe steering. The popularity of the Chevelle Malibu wagon is no surprise, considering its sporty styling and large passenger/cargo capacity.
#4 Chevrolet 150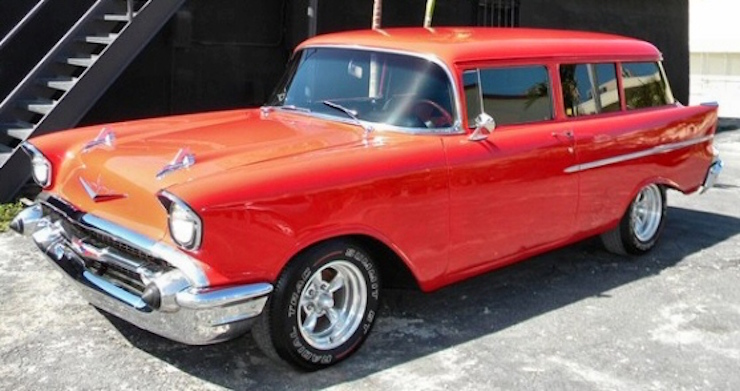 The Chevy 150 wagons capture that iconic Tri-Five appeal, but were much more basic than their Bel Air cousins. The 150 was strictly a fleet vehicle, so it came with no frills. Adding any extras, even mirrors, cost more.
#3 Chevrolet Impala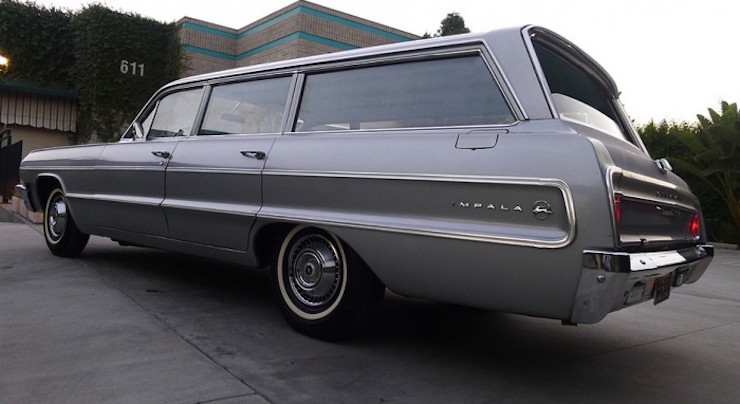 The Impala wagon was extremely popular in its day and still is today. It competed with the Nomad for the top wagon and eventually won once Nomad production ceased. The Impala wagon came in two styles, a large six passenger model and a massive nine passenger model!
#2 Chevrolet Bel Air Nomad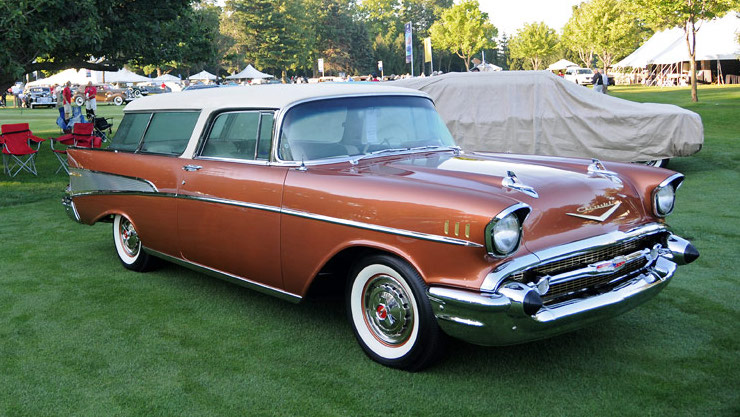 The Chevy Bel Air Nomad is one of the most recognizable wagons ever made. Bel Air Nomads were loaded with style and features, topped the price chart, and were considered premium models. The 1957 Nomad is the rarest Tri Five, so consider yourself lucky if you have one!
#1 Chevrolet 210 Handyman & Townsman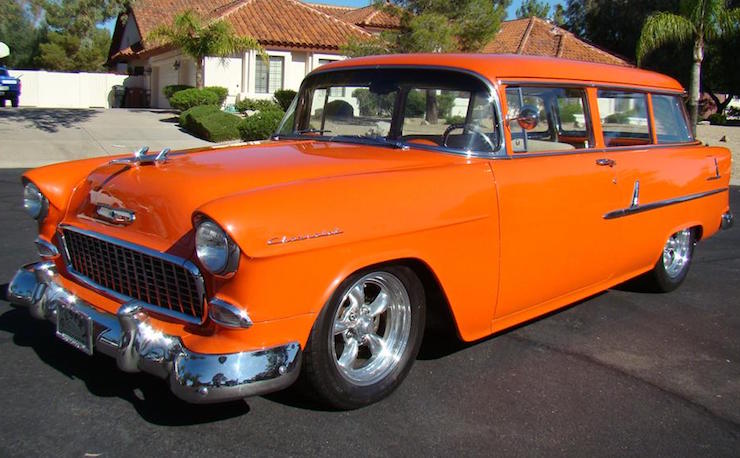 The Handyman and Townsman represented the low and high end 210 wagons. In their first life, these wagons were used and abused because they were often owned by laborers such as painters or handymen. Finding one that's been cared for all these years or has been restored to its former glory is quite a find!
These are all slick wagons. If you are lucky enough to have one in your garage, take good care of them because they're rare and value is on the rise. We offer parts for all these models in their respective catalogs. Find Chevelle wagon parts here, Tri-Five wagon parts here, and Impala wagon parts here.