10 Nostalgia Inspiring Tri-Five Ads
The Chevy Tri-Five run represented one of the greatest eras for the American automobile. To celebrate this awesome time and group of cars, here are some of the coolest Tri-Five ads.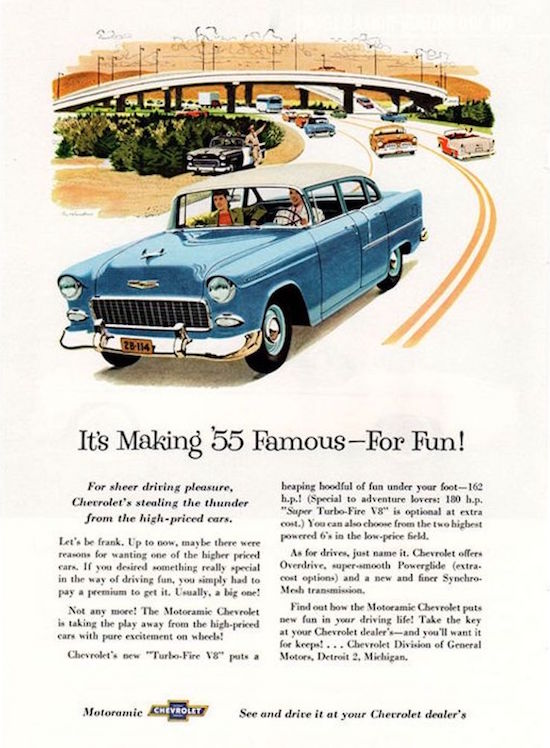 This ad promises that 1955 will be famous for fun…thanks to Chevy!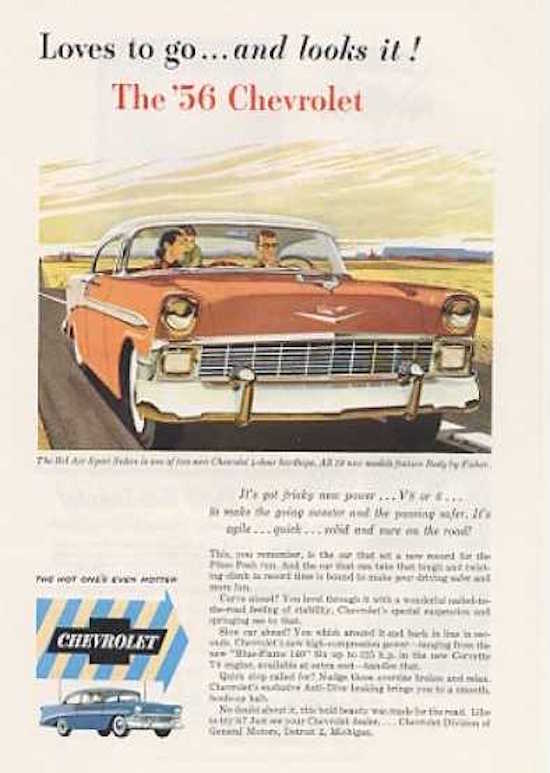 The '56 Chevy loves to go and looks the part.
It's sweet, smooth, and sassy...it's the '57 Chevy.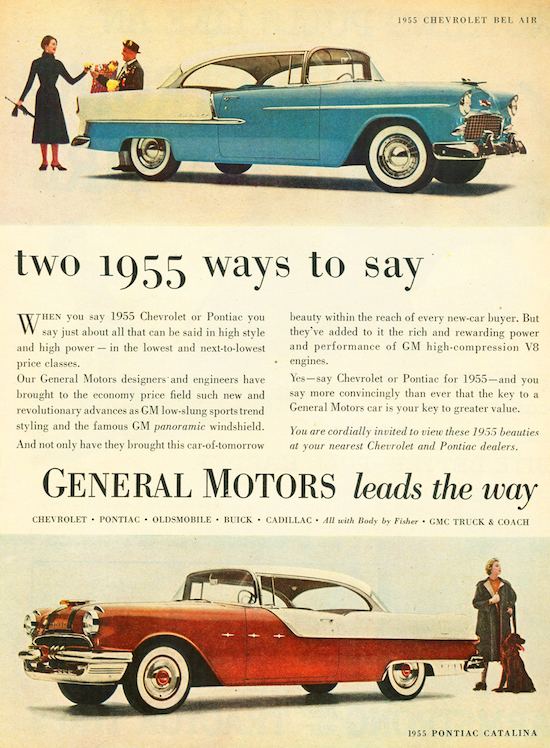 The Bel Air teams up with the Pontiac Catalina to prove that Chevy owned the era.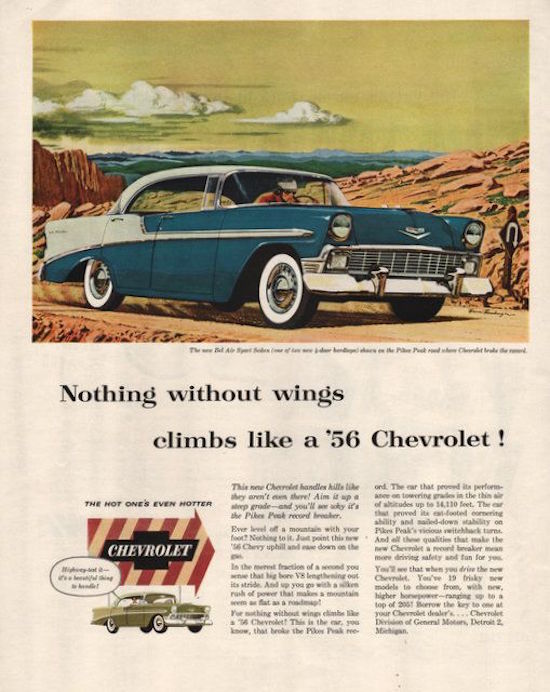 Your car doesn't need to have wings to fly; it just needs to be a '56 Chevy.
Chevy is built into the road. Makes perfect sense…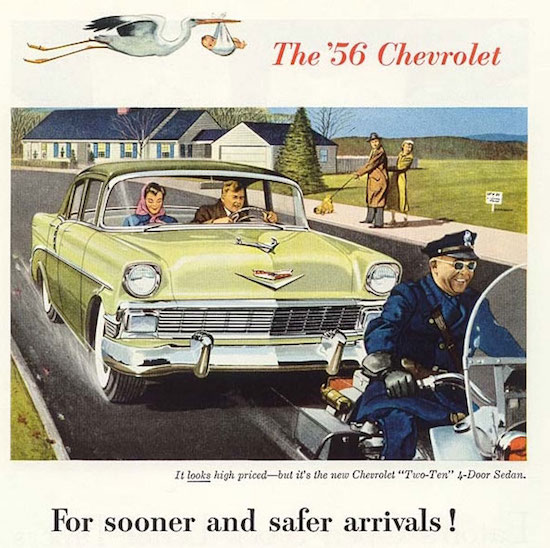 We'll just leave this one up to you to caption.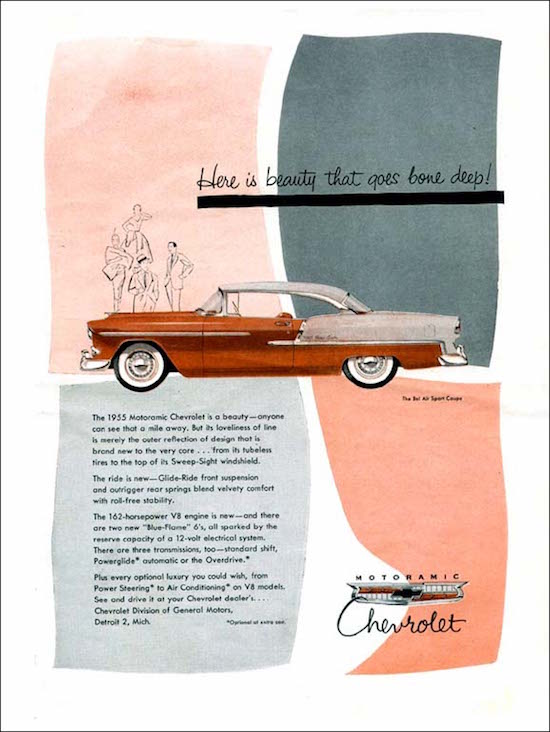 Beauty goes deep when you're a '55 Chevy.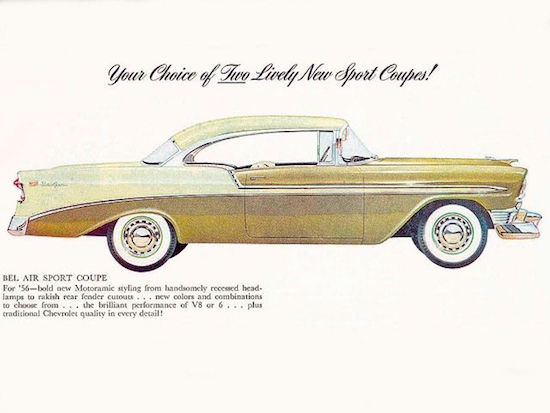 Check out this monochromatic Bel Air strutting its stuff for '56.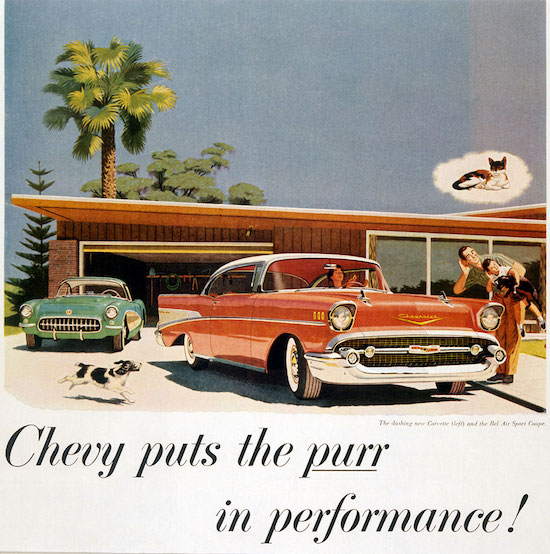 Here's one for the cat lovers!
Which Tri-Five ad inspired you to buy your Chevy? Tell us on our Facebook page here.