10 Vintage El Camino Ads
Like any great civilization, the Chevrolet El Camino left behind some telling artifacts when production shut down in 1987—namely these ads and commercials. Scroll down below for a look back in time at these 10 vintage El Camino Ads!
1. 1977 Chevy El Camino Commercial
Let's start off with a commercial, shall we?
Imagine sitting on your couch in 1977, perhaps watching the debut of Three's Company, when singer/songwriter Tom T. Hall appears on screen. As he talks about the 1978 El Camino's 800 lbs of cargo capacity and standard V6 engine, you find yourself agreeing—who would've thought a pickup could look this good?
2. Hightail It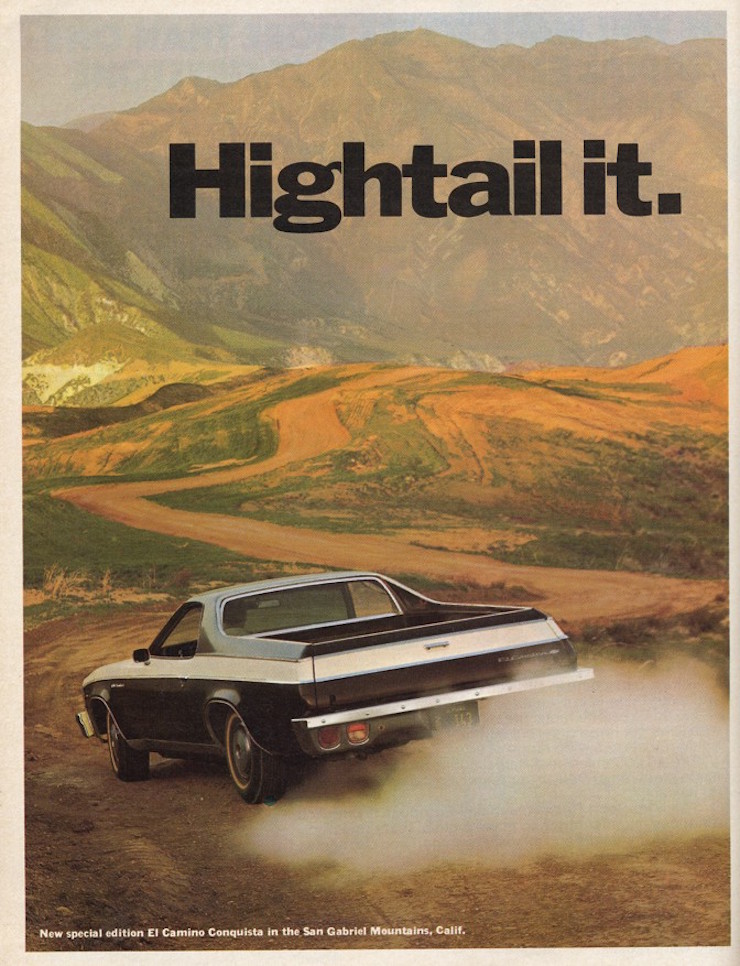 This simple and understated 1973 ad looks like it could come out today. Besides, who wouldn't want to take this El Camino Conquista through the San Gabriel Mountains?
3. One Tough Car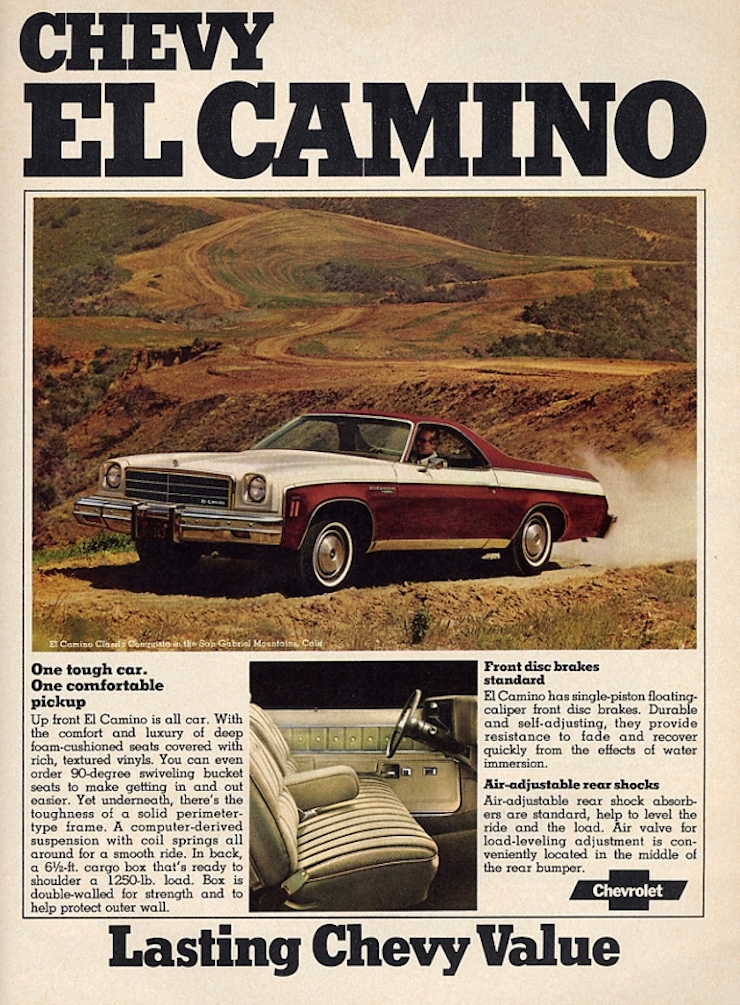 ...and One Comfortable Pickup. This 1974 ad—also set in the San Gabriel Mountains of California—highlights standard front disc brakes and air-adjustable rear shocks.
4. Royal Knight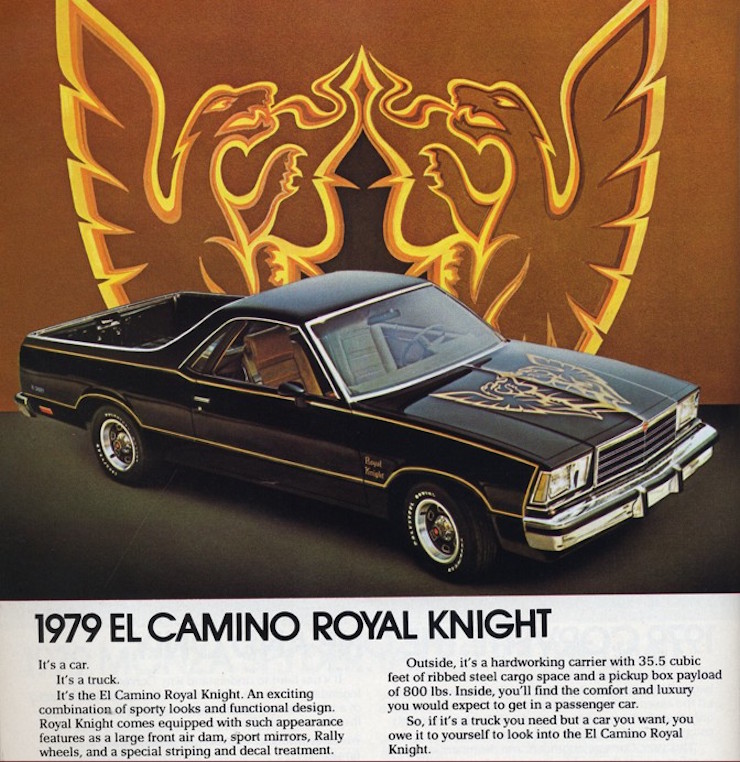 It's a car! It's a truck! No, it's the El Camino Royal Knight! And it's here in this 1979 ad complete with 35.5 cubic feet of ribbed steel cargo space.
5. Good Looks Never Carried So Much Weight!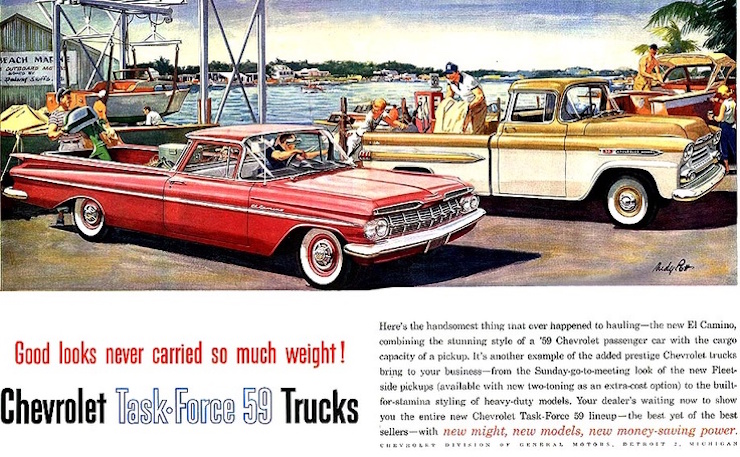 In 1958, Chevrolet introduced the El Camino as part of the Task-Force 59 Lineup. As it says in the ad, it's the "handsomest thing that ever happened to hauling." Well, we don't disagree.
6. The Final Countdown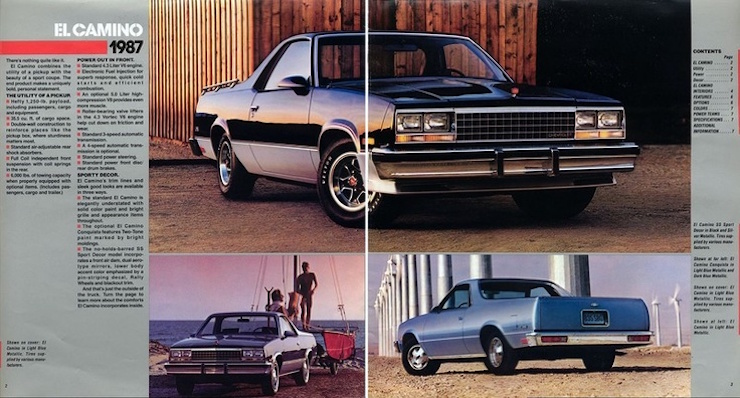 The Utility of a Pickup. Power Out In Front. Sporty Décor.
Chevrolet went all out for the final year of the El Camino's production, as you can see in this 1987 magazine spread.
7. Performance You'd Expect from a Road Car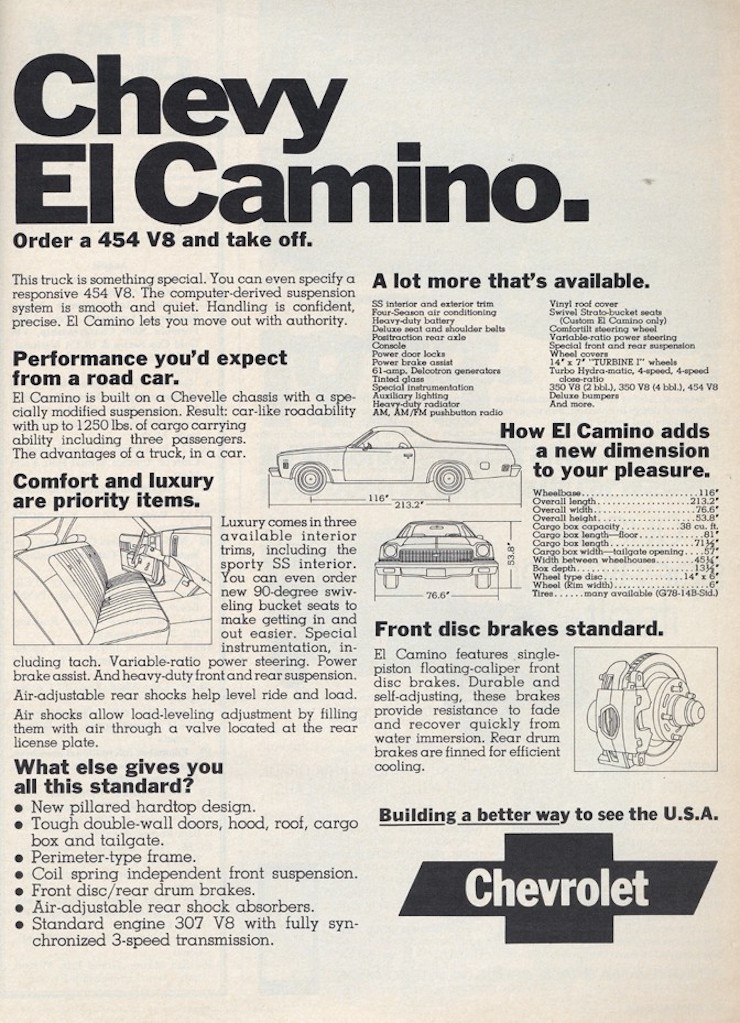 Let's add another 1973 ad to the selection, shall we? This no-frills spot is all business, highlighting a responsive 458 V8 engine and a new standard hardtop design.
8. Incredibly, It's Also a Truck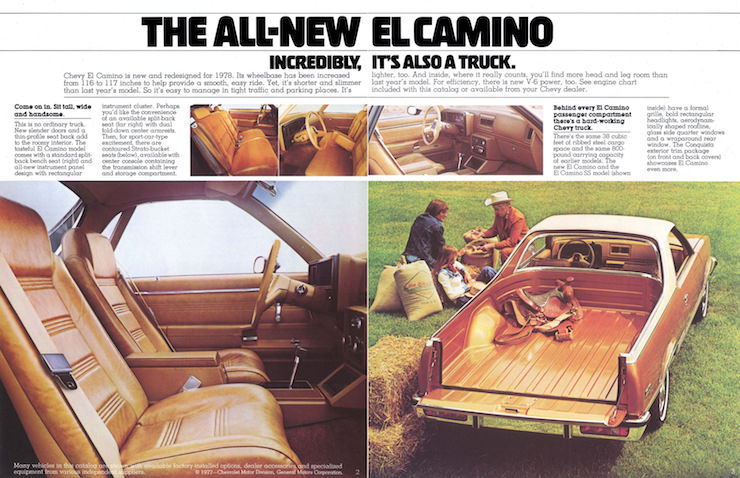 This 1978 ad invites you to sit tall, wide, and handsome. Judging from the brown leather interior, we wouldn't mind doing just that.
9.Have All the Fun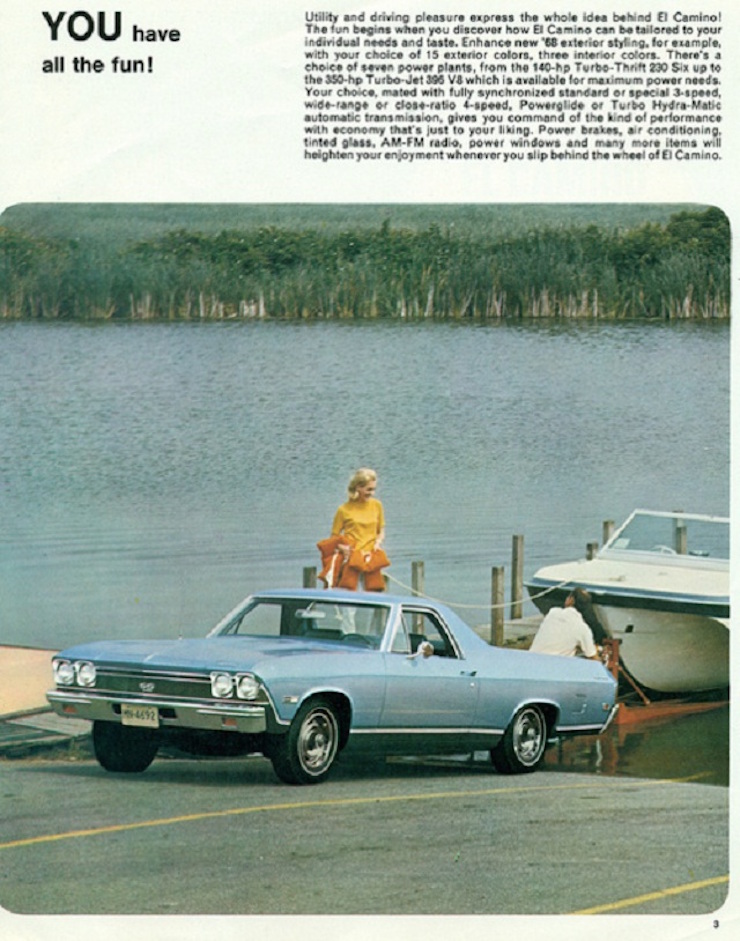 This lakeside 1968 El Camino ad tells us to have all the fun. Shouldn't be too difficult with a speed boat handy!
10. Smarter on the Outside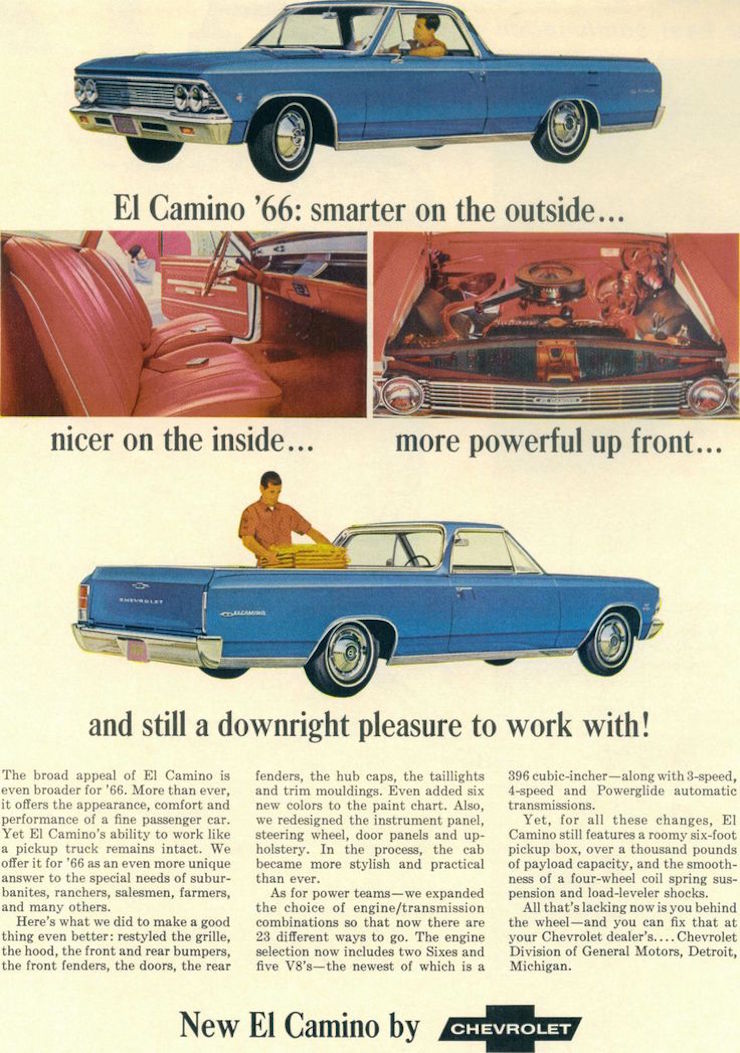 These old hand-drawn ads had a certain charm. And like the 1966 El Camino, it's a downright pleasure to look at.