Truck Bed Wood Kit Buyer's Guide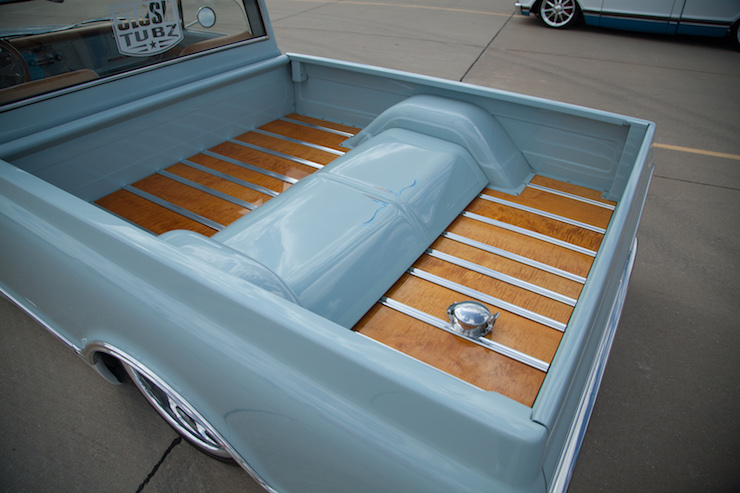 Collecting and restoring classic pickups has never been more popular. Countless enthusiasts have scooped up classic Chevy trucks and restored them, restomodded them, etc. Here at H&H, we have a special place in our hearts for classic Chevy pickups.
And at the forefront (or back, depending on how you look at it) of the truck restoration/restomod trend is the wood slat truck bed. While the original trucks often came with factory-treated wood that was harsh on the eyes and easily damaged, today's options allow for customizable looks for a variety of purposes. But what which is right for you?
What Is Best for Your Bed?
Choosing the right kind of wood for your truck's bed is just as important as picking out the right interior or paint color. But along with looks comes function.
First, let's talk about materials:
Ash - Ash is a great choice for those wanting a durable yet flexible wood. Its shock absorbent properties also make it great for people who want the classic look in their bed but still need some function.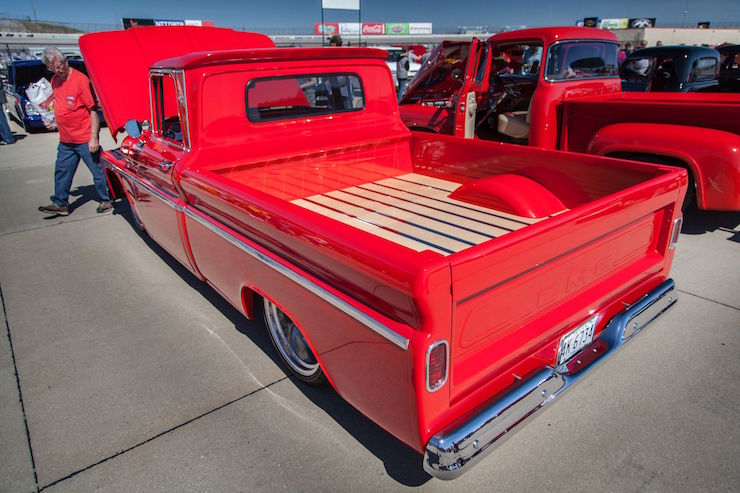 Black Walnut - Normally black walnut is reserved for fine furniture and other expensive goods, but its natural warmth gives truck beds a classic yet rugged look. We'd use this wood for show trucks that spend their off-days in climate controlled garages.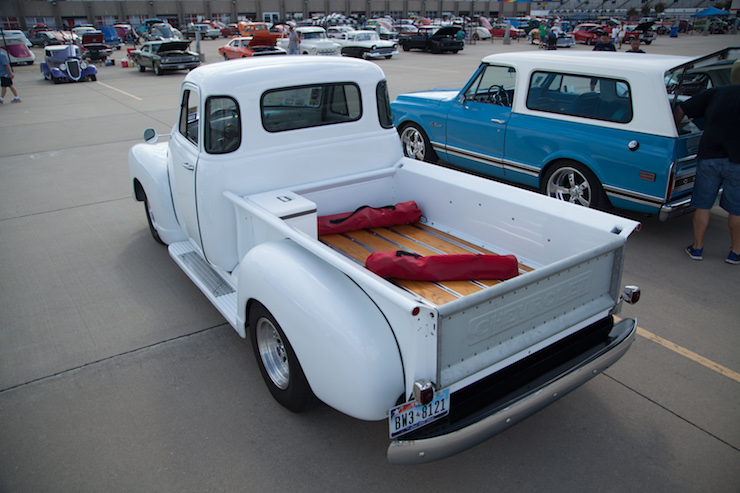 Oak - Oak is the most popular choice for a wood bed for good reason. When the first C/K trucks came out in 1963, their oak wooden beds were designed to take a lot of abuse from hauling loads. Heavy and durable, oak is essentially the "blue jeans" of wood options because it goes with essentially everything.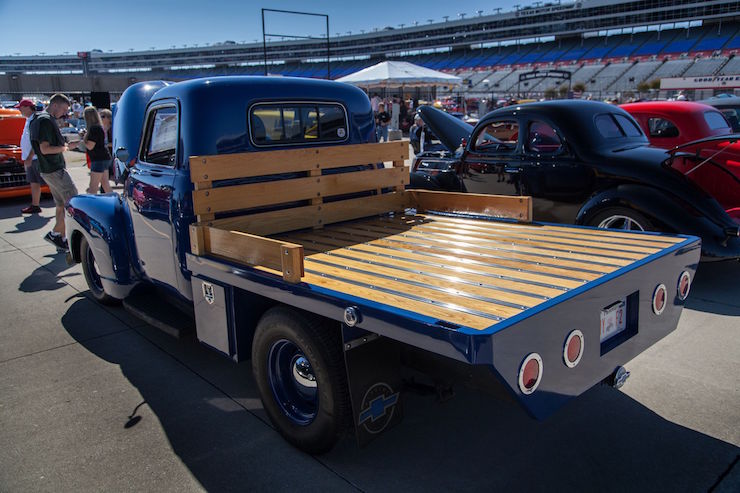 Next, pre-drilled or not? Most slats have the option of coming pre-drilled according to your truck's specifications, but we'd recommend against it. When most classic trucks were produced, manufacturers weren't as consistent in their hole drilling locations as they are in today's manufacturing environment. Every truck requires something a little different.
What Kind of Strips Do You Need?
Once you've found the perfect type of wood for your project, you'll have to find the right kind of metal strip to hold them together and keep moisture and debris out. Here are the most common options:
Speed Bump Aluminum Bed Strips
These bed strips are from extruded aluminum and feature hidden fasteners to give your bed a sleek look.They're also showroom polished in bright-anodized aluminum so they'll turn some heads.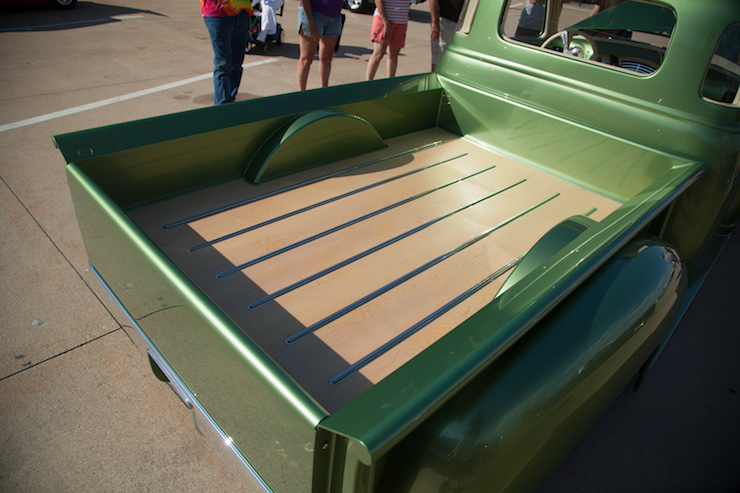 Flat Top Aluminum Bed Strips
These flat top aluminum bed strips are essentially the speed bump strips above, but the fasteners aren't hidden. This gives it an old-fashioned look.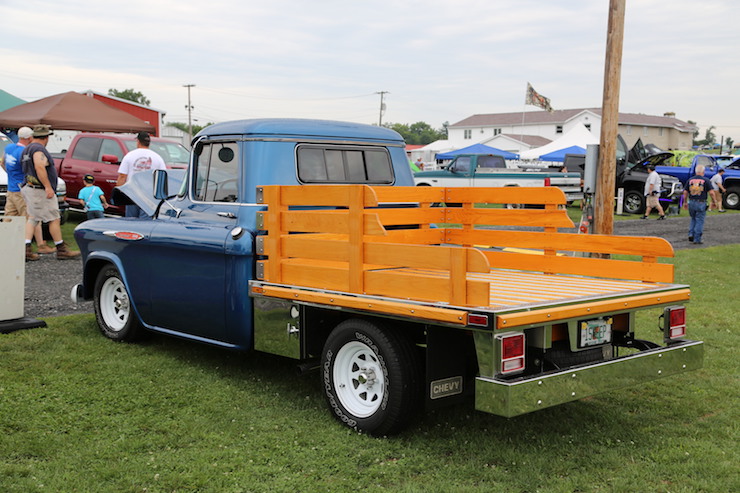 Steel Bed Strips
Plain steel bed strips are ideal for those who want to customize their truck bed as these can be painted or powder coated.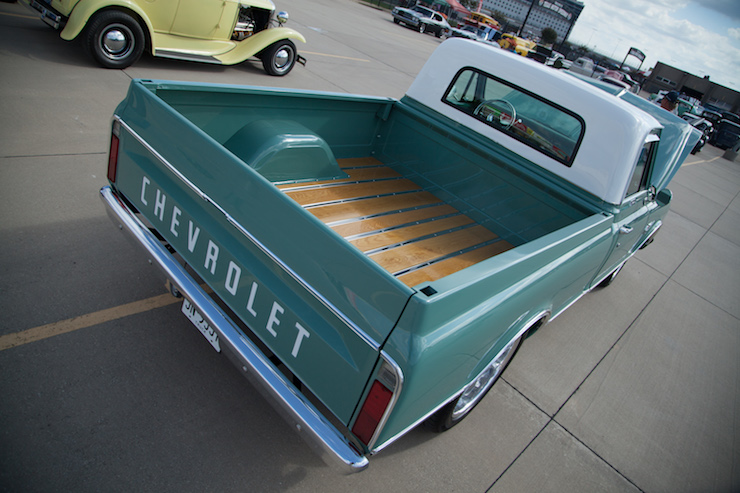 Stainless Bed Strips
Stainless bed strips are show-polished, punched, and cut according to the original pattern of your truck.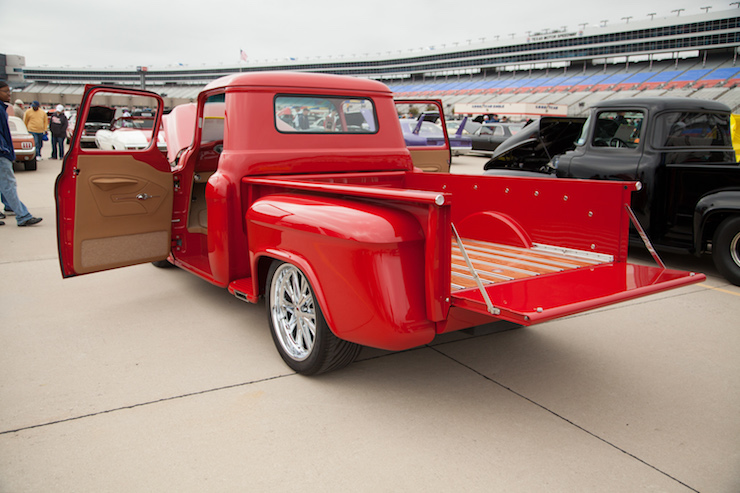 Other Considerations
Thermal Expansion of Wood
Certain climates can be testy for oak. If you don't have a garage with a controlled climate, drastic temperature changes can cause the expansion and retraction of the wood. This allows debris and moisture to work their way into the creases, which can ultimately lead to a lot of damage.
Custom Fit
We mentioned it above, but we think it bears repeating. Our wood slats can come pre-drilled, but we'd recommend against it. Most vintage trucks did some hard work during the first ten to fifteen years of their existence and require a custom fit. Besides, standards regarding drill hole locations weren't as consistent as they are today.
Expert Advice
If you're not completely sure what options are right for you, give us a call—we'll set you up with exactly what you need, and we know what it takes to create the perfect wood slat truck bed for your Classic Chevy pickup.