Dynacorn Body Reviews
Dynacorn describes themselves as "muscle car people."
With a bold claim like that, you've got to be able to back it up—and Dynacorn does.
Since 1984, Dynacorn has supplied classic car enthusiasts with the bodies, trims, and moldings needed for a top-notch restoration. And since 2005, their all-steel replacement bodies have offered an economical way to restore classics or build one from the ground up.
What Sets Dynacorn Body Shells Apart?
Quality
Quality starts with using correct materials. That's why Dynacorn uses 1006 universal grade automotive steel in all their stamping. This newer material uses fewer additives than the traditional steel, and, as a result, the welds come out cleaner and tighter. The new steel is also e-coated (electrostatic primer dipped), which makes the thicker, stronger steel corrosion resistant.
Fit
The hardest part about Dynacorn's replacement shell bodies is placing the order. Seriously! When they're shipped to you, the hard work's already done. That means no cutting and welding in floor pans or locating replacements for rusted-out braces. Everything's fitted, assembled, and welded. Just think of all the hours you'll save!
Innovation
With all due respect to the automotive engineering of the past, Dynacorn's parts aren't built like they used to be. They're better.
Dynacorn's certified parts feature crimp tooling and superior craftsmanship built on nearly 25 years of innovation. To stay up on the latest trends and technology, Dynacorn is constantly updating machinery and processes to maintain the crispness of perfectly fitting parts.
Certified
In 2005, Dynacorn released their first all-steel body Camaro replacement. They've added several more models to their lineup since then, and they're all licensed by GM, Ford, and Chrysler.
What Dynacorn Makes
From Ford to GM, Dynacorn's certified body shells are the ideal choice for after-market rebuilds. Here's a full list of available replacements:
Ford
'65-'66 Mustang Convertible
'65-'70 Mustang Fastback
GM
'67-'69 Camaro Convertible
'67-'69 Camaro Coupe
'67-'69 Firebird Convertible
'70 Chevelle Coupe
'47-50, '52-'54 Chevy Truck Cab
Mopar
Around the Web
We could talk all day about Dynacorn's vastly superior quality, restoration, and fit of parts, but we'll let these reviews do the talking for us.
Enthusiast magazine Mustang 360 recently reviewed Dynacorn's new Mustang convertible body shell. They said that the replacement shell is perfect for repairing rusted or wrecked Mustangs "because it eliminates tedious, labor-intensive rust repair and panel replacement." They also commented on the shell's durability, saying, "Because Dynacorn understands second generation Mustang structural shortcomings, they designed in big-block shock tower reinforcements from the start, which makes this bodies ready for just about anything you can throw them."
In another review, Mustang 360 called the Dynacorn '67 Mustang replacement body a "terrific product," and noticed that it was reinforced in a number of significant ways compared to the stock fastback body shell. They also said "the Dynacorn body is an excellent basis for almost any classic-Mustang project for several reasons in addition to being perfectly clean and straight."
In an article about the '67 Mustang, Ford expert Kevin Marti, recommended Dynacorn body shells for those looking to restore a Mustang on their own.
On Chevelles.com, user crazy canuck posted pictures of his '69 Z/28 Camaro built with a Dynacorn replacement. Most other users on the forum praised the rebuild, but the pictures speak for themselves.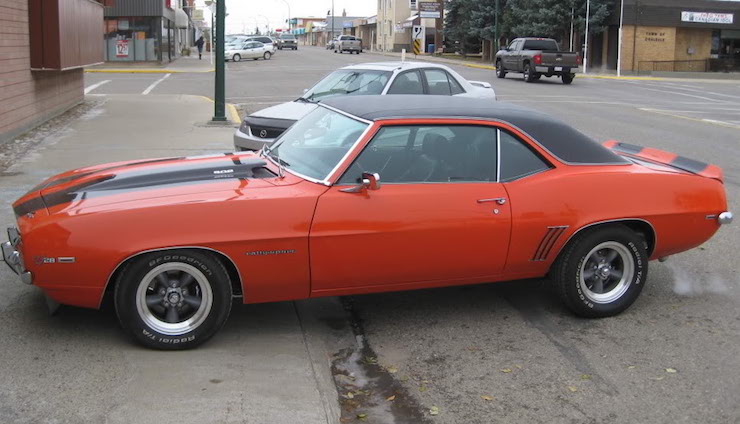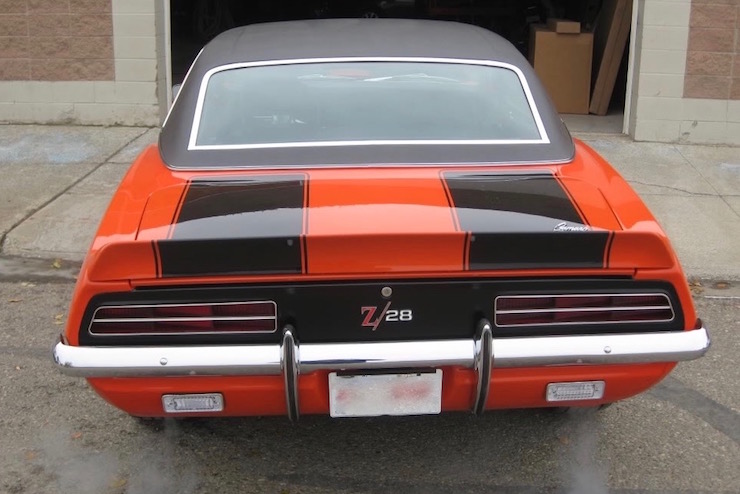 In the end, it shows what you can do with a little bit of time, some passion, and a Dynacorn replacement body.
Get Your Own
Are you ready to fire up your next project with Dynacorn? Then visit our site or call one of our experts today! We'd love to get you past the starting line and on your way to a photo-worthy finish.