From the Desk of Tray Smith - October
Last month I mentioned something about an event that was weighing heavily on me and that I would talk about it when it came around. This month, I am going to talk about a person, not an event or a political issue. I want to pay tribute to a good friend of mine, and many other vendors out there, who is retiring at the end of the month.
His name is Chad Hook. Chad has been the driver for the PPG Paint display truck that you might have seen at Goodguys, NSR, and many other car events over the last 15 years. In total he has worked for PPG for 32 years and started driving for them when PPG supplied the pace cars for the Cart Series. He is a great friend and a great driver. Not just to me or Herman but countless others in our business. He has done countless favors and helped so many people. From spectators to other drivers and vendors. He is true gentleman and friend.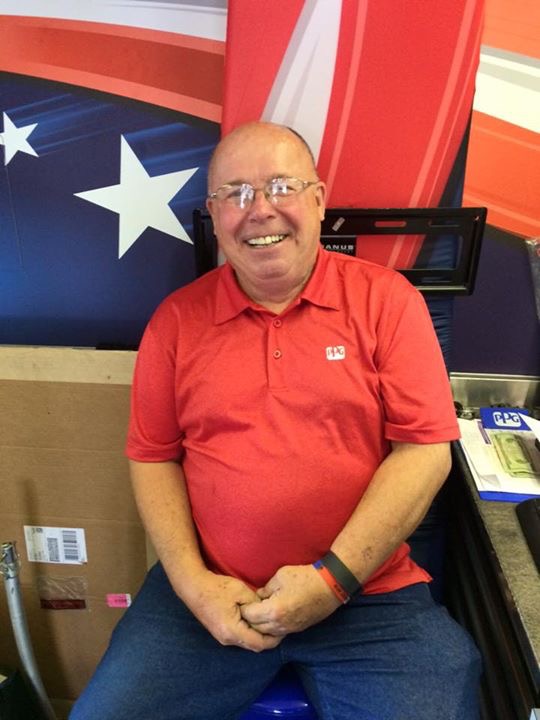 This year after the 16th of October, Chad will fire up his Freightliner and take that last ride back to Strongsville, OH where he will clean out his truck, file his last paperwork, and then go home to his wife Barb for the last time. Yes for me, and I am sure Chad, this will be a sad time, because I will not get to see my friend like I have been accustomed to over the past ten years that Chad and I have known each other. But for him, this is a time that he can relax and I am sure get to a long list of honey do jobs Barb has been saving over the last 32 years.
So I close with a poem written by Carlos Lee Akers SR called the Trucker's Prayer. Chad has this on his wall in the PPG trailer:
"Dear God above, bless this truck I drive, and help me keep someone alive. Be my mortal sight this day, on the streets where little children play. Bless my helper fast asleep when the night is long and my cargo safe and sound through the hours big and round. Make my judgement sound as steel, and be my hands upon the wheel. Bless the traveler going past, and teach them not to go so fast. Give me strength for every trip, so I may care for what they ship. And make me mindful every mile, that is just a little while."
So my hat's off to one of the greatest friends a guy can ever have. So long my friend, safe travels, good luck, and Godspeed. That's all this month from the teary eyed desk of Tray Smith.