How Does the 2017 Camaro 1SS Compare to the First Generation's SS396?
To celebrate the Camaro's 50th anniversary, H&H Classic Parts has created a detailed chart, comparing a 1967 SS 396 (L78 pkg) to a 2017 Camaro 1SS. Here's how they compare: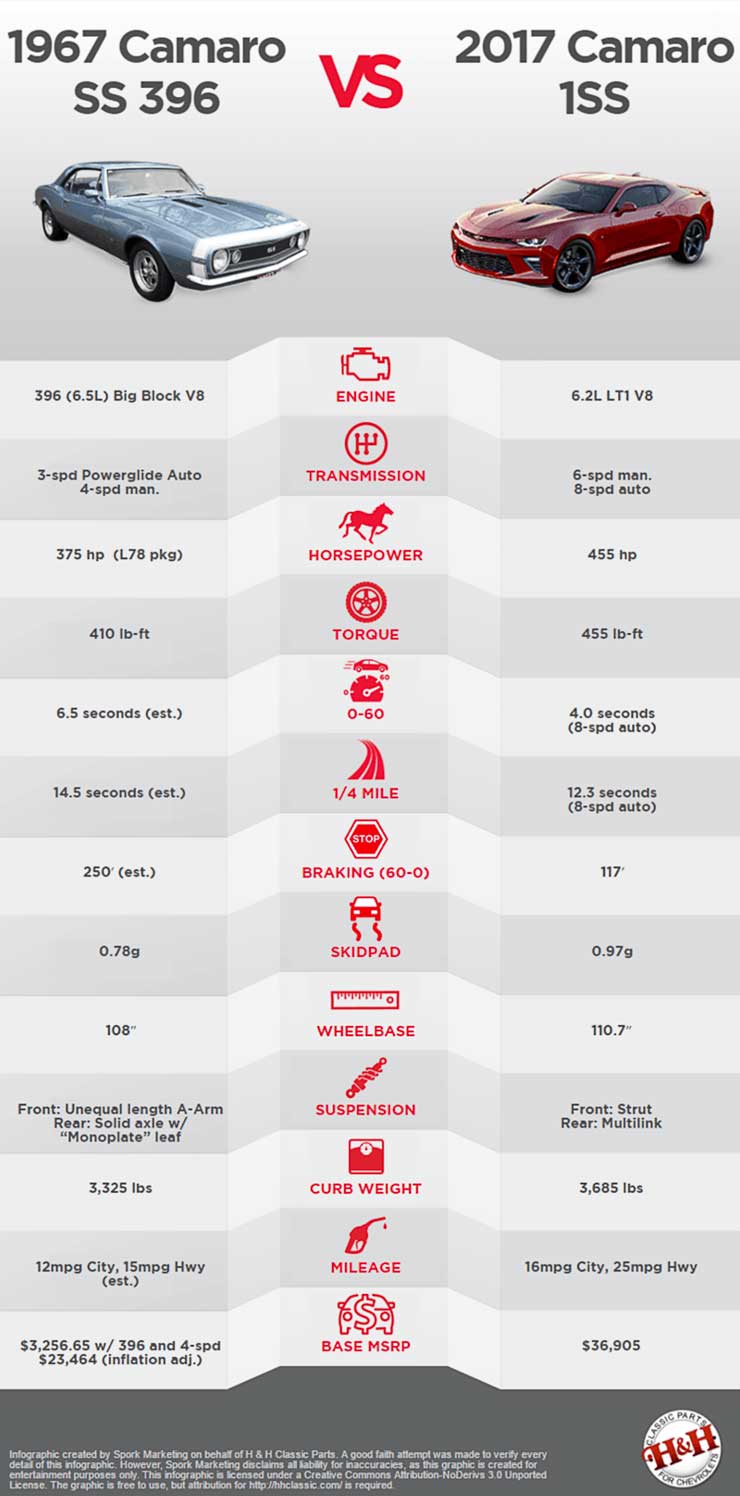 Although the newer model weighs 360 pounds more than its 1967 counterpart, it shows substantial gains in horsepower and torque.
Braking distance has also improved with the 2017 Camaro, but some of the chart reveals only slight differences between the two cars. The wheelbase is almost the same and both models offer auto or standard transmissions.
The most striking comparisons here are the fuel economy and the MSRP for each vehicle. The newer model has gained only 4mpg in the city and 10mpg in the highway. When adjusted for inflation, the MSRP of the 2017 Camaro 1SS is nearly 50 percent higher than the MSRP of a 1967 Camaro SS 396 with the L78 engine package.
It's like we always say: They just don't make em' like they used to.
Reference: https://www.gmheritagecenter.com/gm-vehicle-collection/1967_Camaro_PaceCar.html
https://www.gmheritagecenter.com/docs/gm-heritage-archive/vehicle-information-kits/Camaro/1967-Chevrolet-Camaro.pdf