What We're Looking Forward To At This Year's SEMA Show
As anyone who's been to SEMA knows, it's where some of the most important players in the auto industry showcase their latest technology and products.
Last year, showrunner Chevrolet showcased numerous Camaro ands Silverado design concepts. This year, Chevy has alluded to more of the same with brand-new 2017 concepts, and we're ready for all the fanfare.
Here's what else we're excited about at this year's SEMA:
Dakota Digital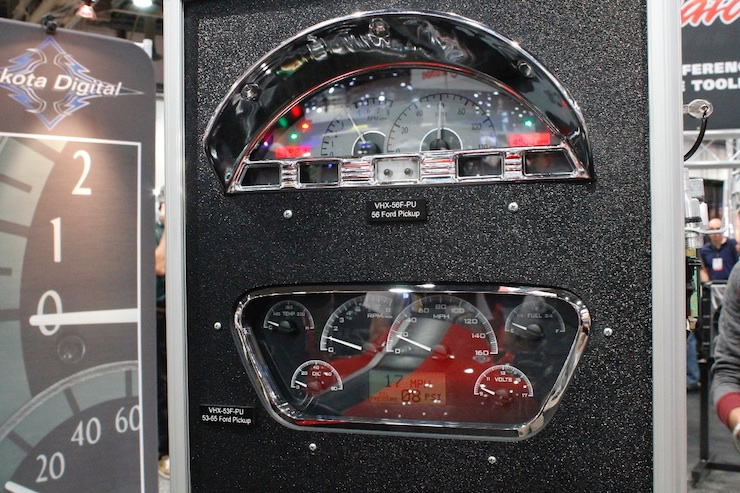 Some of Dakota Digital's offerings from SEMA 2014.
Hailing from Sioux Falls, SD, Dakota Digital brings their digital yet analog-facing instrumentation to SEMA every year. You'll light up at the sight of their direct-fit instrument systems that can be put into over 100 vintage and classic cars. Their SEMA booth will showcase the best and brightest new components, and we're excited to see their A game.
Vintage Air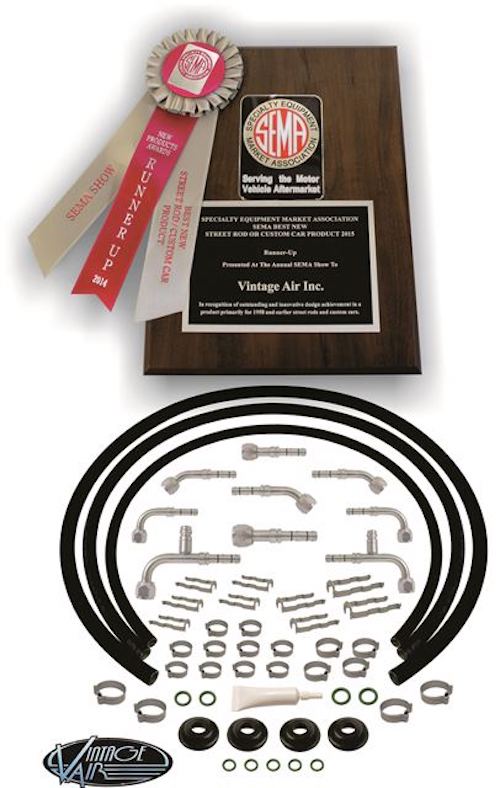 Vintage Air's runner-up award from SEMA 2014.
As one of the premier retailers of Vintage Air products online, we're particularly excited about seeing what they have in store at this year's SEMA show. They bring new products out at every show, as well as some great looking cars. In 2014, Vintage Air's E-Z Clip Universal Hose Kit was the runner up for Best New Street Rod or Custom Car Product at SEMA.
American Autowire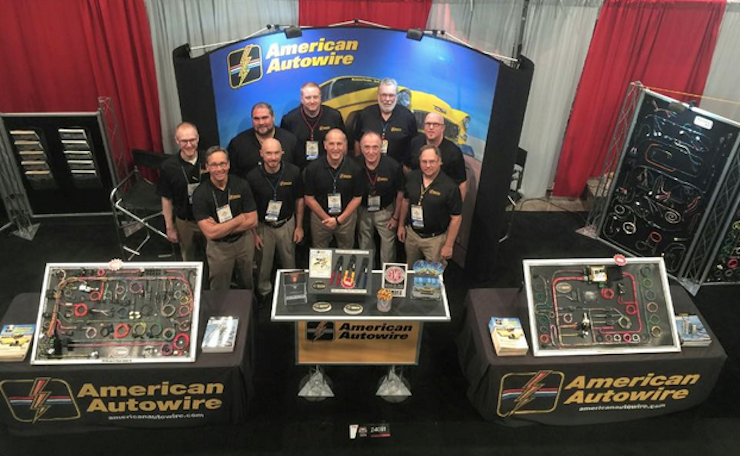 The American Autowire crew at SEMA 2015.
Though the parts American Autowire makes are small, they tend to do SEMA up huge every year. As a premier manufacturer of wiring harnesses, accessories, and hot rod components, American Autowire always brings out the newest and best offerings at SEMA. This year should be no different.
Plus, they've entered the Hot Rod Alliance's Pinewood Builders Challenge this year, and we think their submission is far and away the best one entered.
Classic Instruments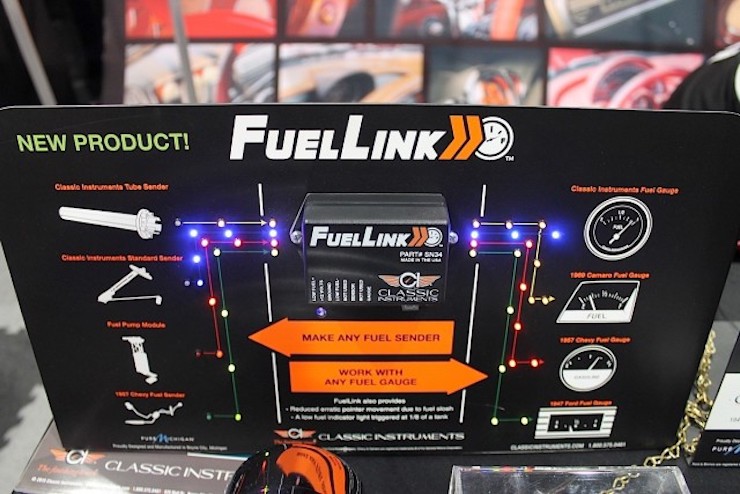 Classic Instrument's Fuel Link sending unit module from SEMA 2015.
If you've ever come across Classic Instruments' line of gauge packages and instruments, you'd know their retro products are both cool and and practical at the same time. At SEMA 2015, Classic Instruments debuted their new Fuel Link sending unit module, which allows you to pair mismatched fuel senders and gauges. We can't wait to see what they come out with this year!
HushMat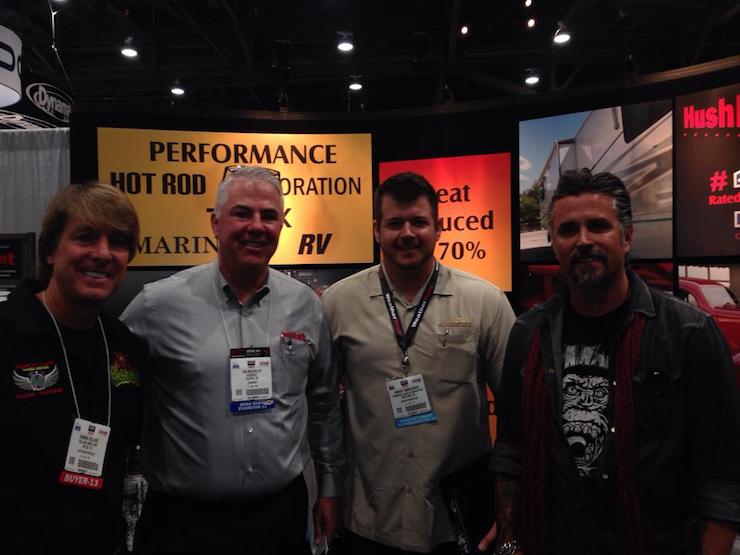 The HushMat gang at SEMA 2013.
If we could scream the reasons why we're excited about HushMat's booth at SEMA, we'd probably get drowned out by their top-of-the-line sound dampening technology. But rest assured that HushMat will be making noise again this year with their award-winning booths and exciting new offerings.
McGaughys Suspension Parts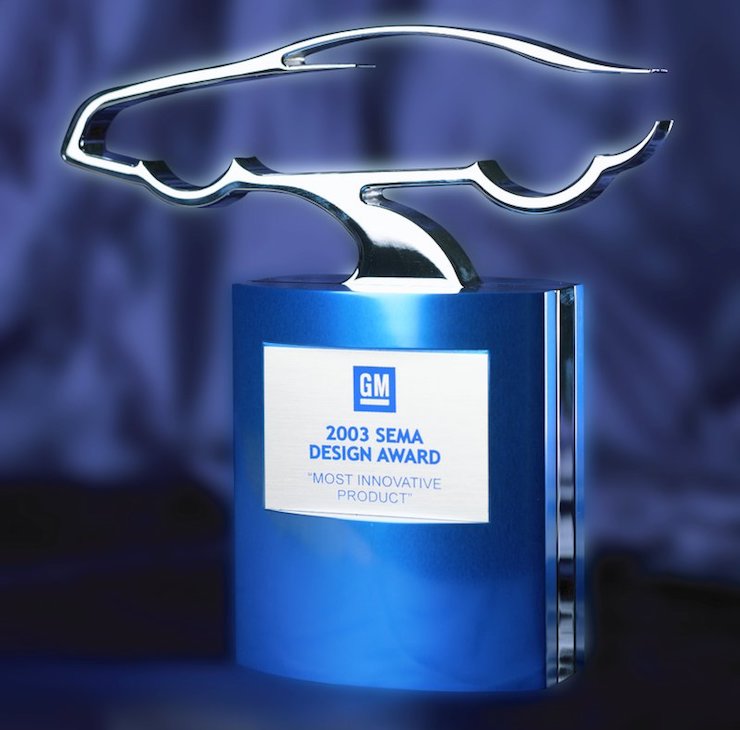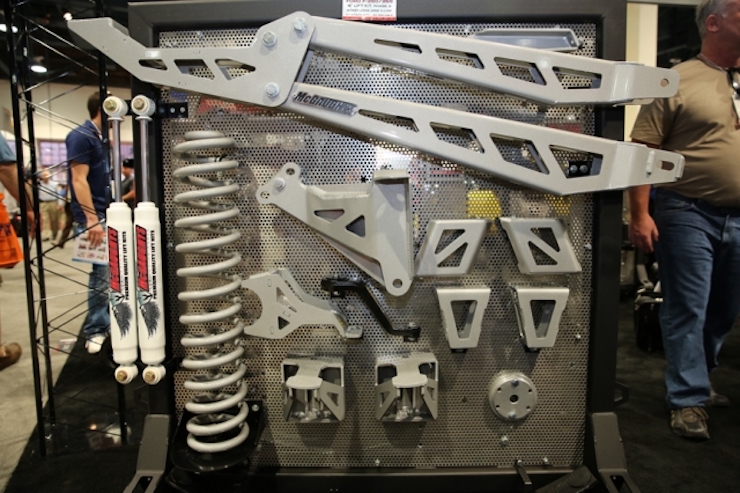 McGaughys Phase 3 Lift Kit, which debuted to rave reviews in 2013
Ever since they won the "Most Innovative Product of the Year" Award for the drop spindle in 2003, McGaughys has raised the bar year after year with quality components, kits, and slick builds. Their booth is a must-see at this year's SEMA show.
What are you most excited for at SEMA 2016? Tell us on Facebook!