5 of the Most Awesome Custom Chevy Truck Interiors You'll Ever See
We love seeing mods made to the exterior of a car, but we tend to fall head over heels for a stunning custom interior.
All the time you spend driving is inside the vehicle, so you might as well make it as comfortable and pleasing to the eye as possible.
Some Chevy truck owners completely get it, especially the following five folks who took the time to make their Chevy truck interiors look so incredible that we're still picking our jaws up off the floor.
1. Richard Rawlings's 1976 Chevy C-10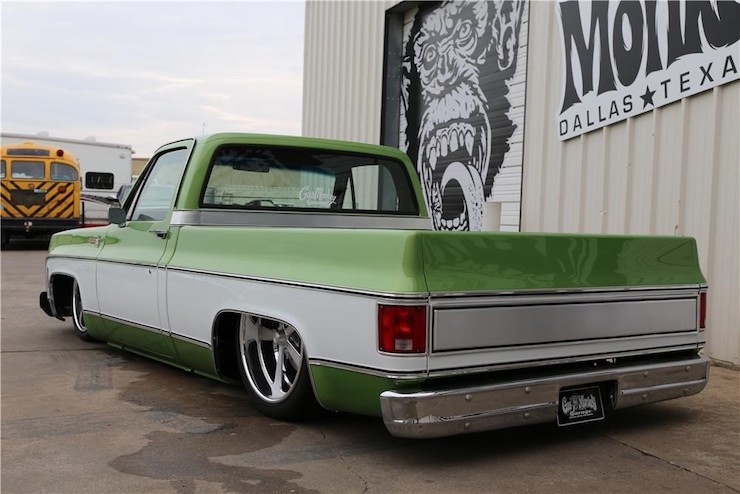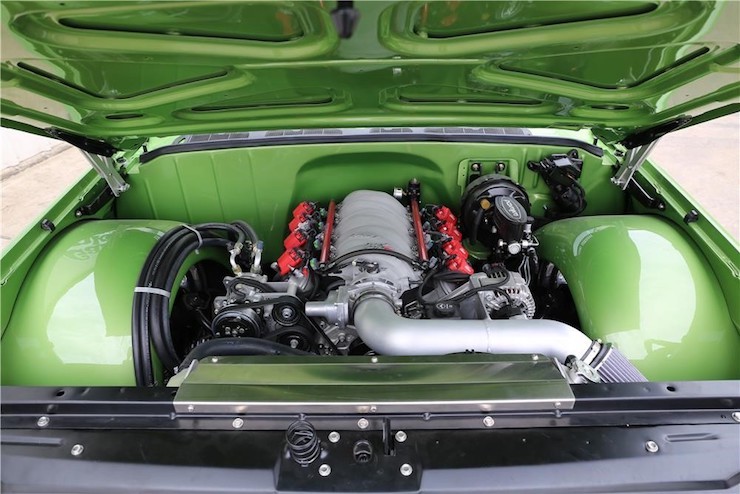 Image source: barrett-jackson.com
Richard Rawlings – yes, that Richard Rawlings of Gas Monkey Garage – and his team completely rebuilt this truck inside and outside. Done by Hix Designs and LeatherSeats.com, the interior resembles the truck's original 1970s makeup, but it's still a huge upgrade with custom-stitched Italian leather and distressed suede on the seat, door panels, headliner, and dash. The interior also comes with a Vintage Air system.
2. Greg Miller's 1952 Chevy 3100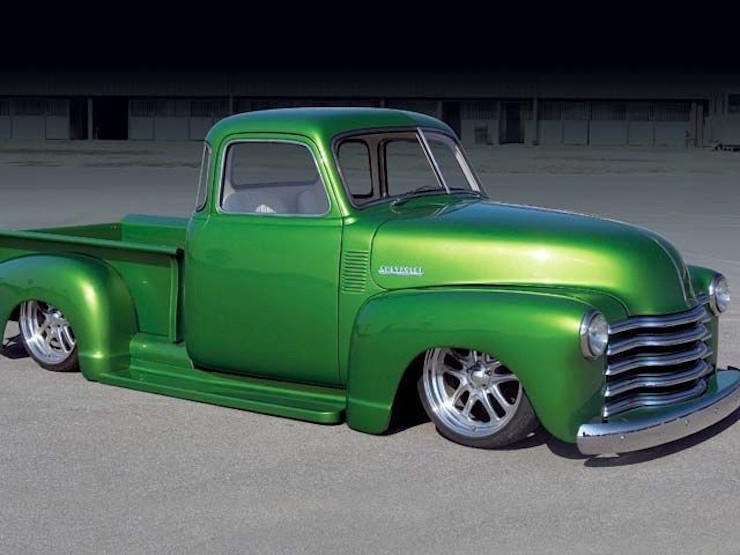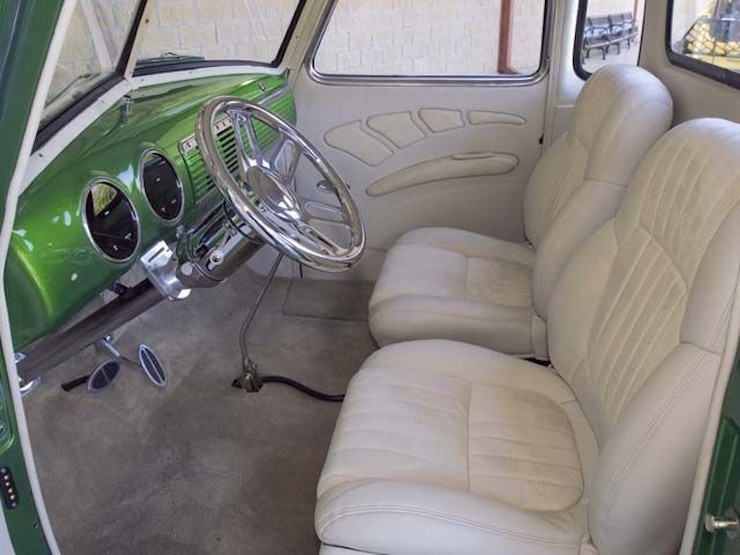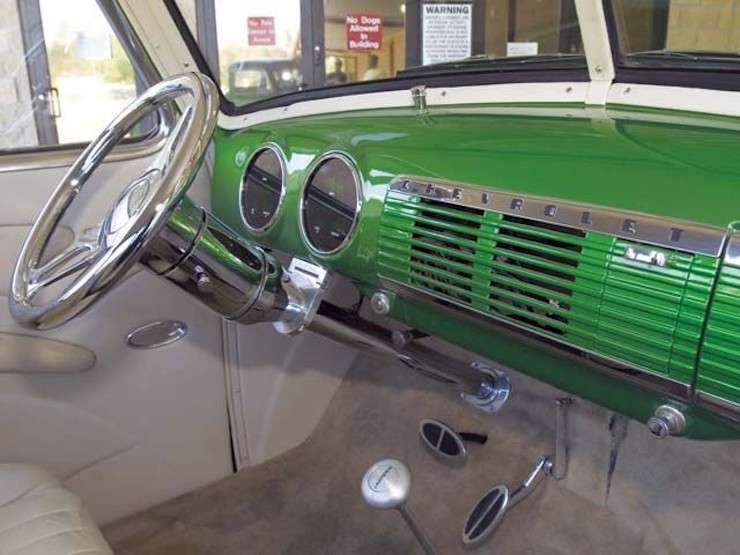 Image source: trucktrend.com
Greg Miller, the host of Scrapin' the Coast, spent two years building this sweet ride. The entire truck, especially the eye-catching green paint job, is stunning, but the interior is really something else.
The bone-colored leather and suede '00 Pontiac Grand Prix bucket seats add a whole lot of class to the truck. The RodDoors Quinn-series door panels, Dakota Digital gauges, BAD billet steering wheel, and Lokar shifter and door handles complete the minimal look Miller was gunning for.
3. Mark Espino's 1957 Chevy Cameo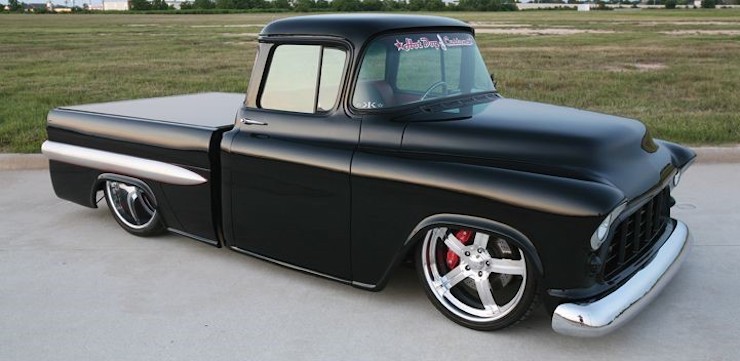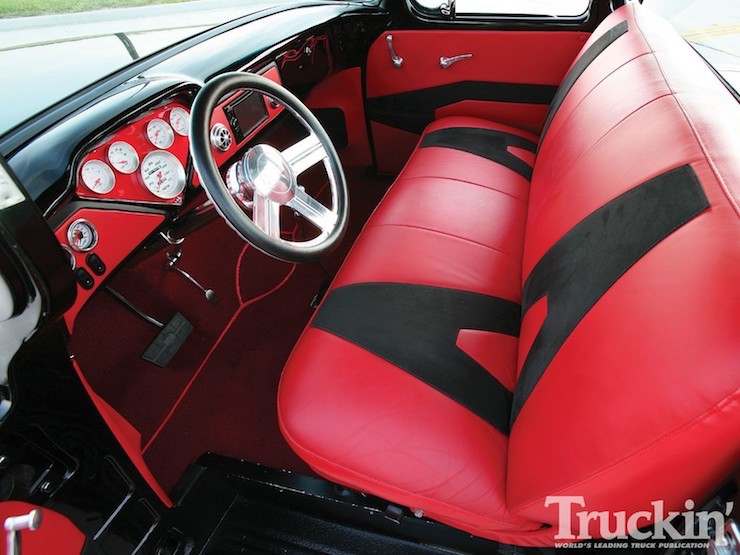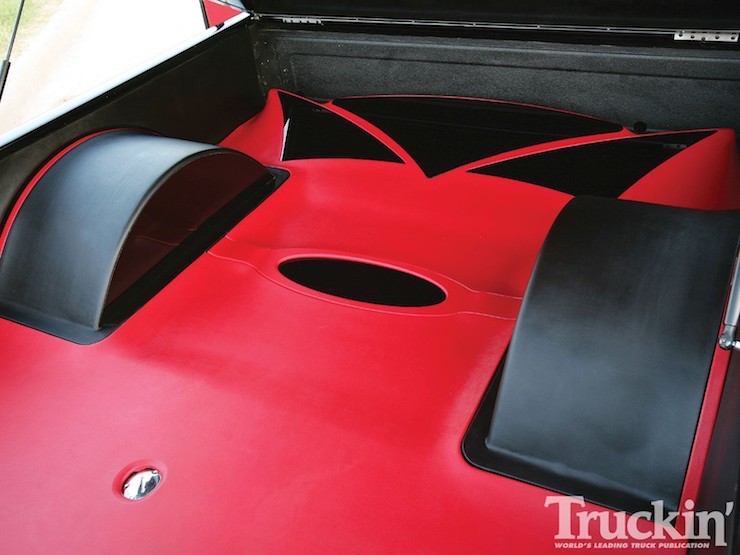 Image source: trucktrend.com
Mark Espino, the owner of a shop called Hot Dog Customs in Houston, wanted to make this truck his own. He added black suede to the red leather bench seat, swapped the stock steering wheel with a Bonspeed steering wheel, and installed a ported sub enclosure for a subwoofer and two amps behind the seat. He also enhanced the truck with modern technology by installing a Pioneer navigation/DVD head unit. This truck has won several Best of Show awards, and Mark drives it on a regular basis.
4. Howie Kendrick's 1965 Chevy C10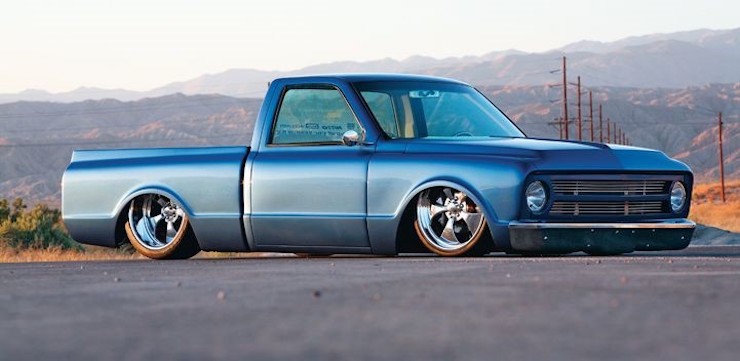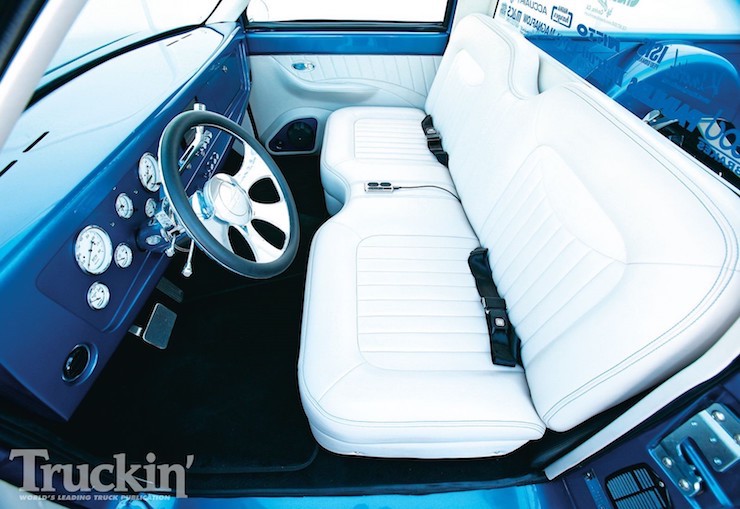 Image source: trucktrend.com
The Philadelphia Phillies's left fielder, Howie Kendrick, hired a professional car customizer to fix up his '65 C10. The end result accomplished more than Kendrick could have hoped for. It stood out from the crowd and showed off Kendrick's individuality. He was more than pleased with the outcome.
We agree with him wholeheartedly. The interior is something to write home about with its French-stitched light grey leather bench seat, custom-painted door panels, and a dashboard made out of sheet metal. The black carpet and steering wheel tie the entire cab together. There's a hint of the 21st century with a Pioneer head unit and two Memphis 10" subs behind the seat.
5. Pete Shadoan's 1949 Chevy 3100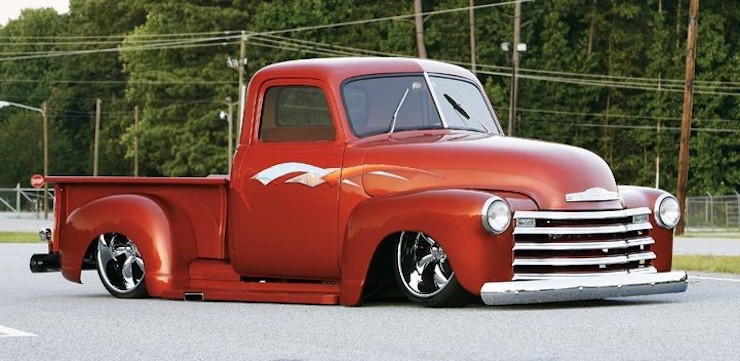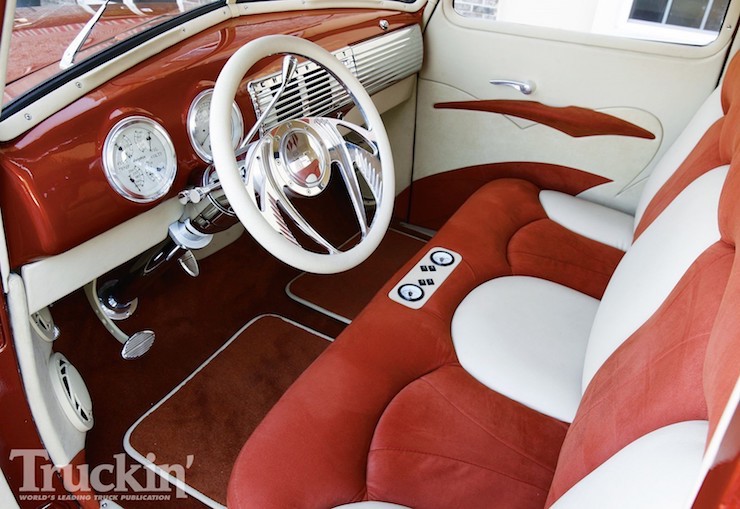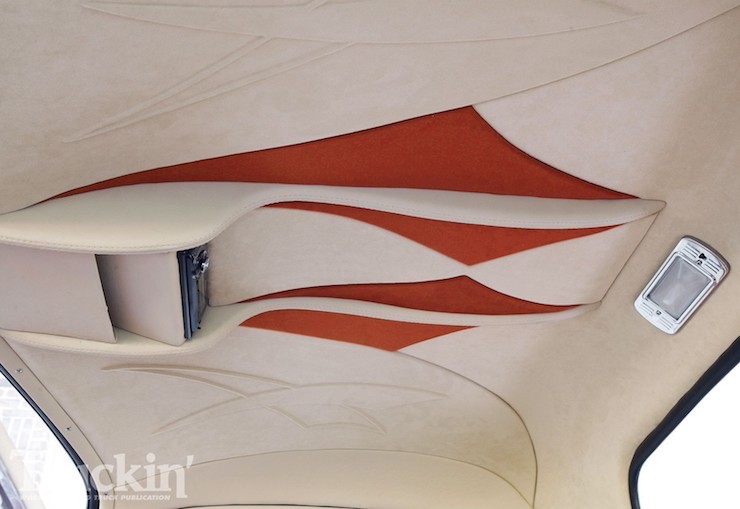 Image source: trucktrend.com
Pete Shadoan, owner of Shadoan's Auto Glass and Upholstery, and his son spent six months fixing up this truck.
The exterior of this truck is pleasing to the eye, but the interior will take your breath away. The father and son duo added plush orange and tan upholstery to the seats, door panels, and headliner. They installed fiberglass, paint, and Dolphin gauges on the dash. They even spruced up the ceiling with orange and tan upholstery and custom stitching.
Do you have a Chevy truck with a cool custom interior? Share it with us on Facebook!