5 of the Most Important Classic Chevys
With Chevys prowling our streets for the last 106 years, it's no surprise that the Chevrolet brand has had a major influence in the automobile industry. All it took was a few extra special Chevys to create the brand into the household name it is today.
Let's talk about five of those game changers.
1. 1957 Chevy Bel Air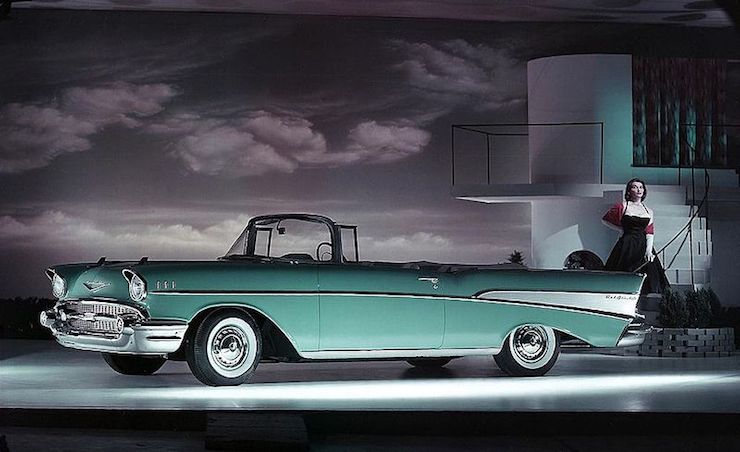 A 1957 BelAir. Image Credit: Chevrolet pre-1978
When asked to conjure up an image of a 1950s car, most people would think of the 1957 Bel Air.
The '57 beauty inspired the romanticizing of cars with its sleek design, smooth ride, and ultra-modern features. To GM's surprise, the '57 Bel Air didn't sell as well as they had hoped when it first hit the market. It remained unpopular until street racers realized that they could turn it into a fast racing car in 1962. The '57 Bel Air attracted them because it weighed much less than the later models, was easily adaptable, and could house a 365 horsepower engine.
Their vision was successful. Many modified '57 Bel Airs beat the powerful Ford hotrods so often that Chevrolet stole the street racing scene from Ford. The rise of the '57 Bel Air also created a market for Chevy reproduction and restoration parts.
People still race '57 Bel Airs to this day.
2. 1935 Chevy Carryall Suburban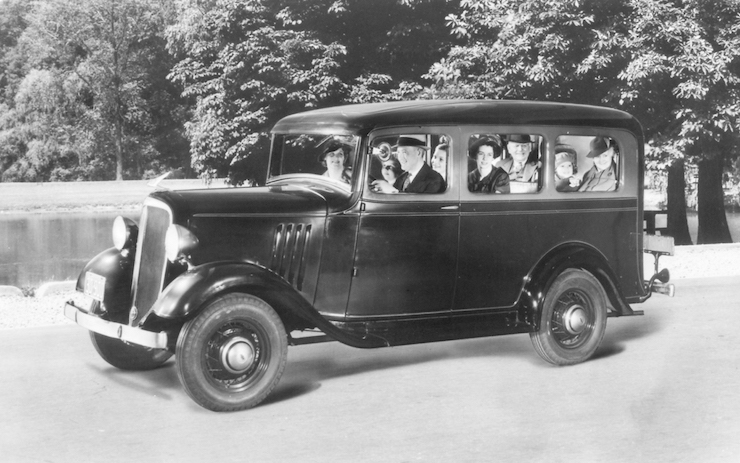 A 1935 Chevy Suburban. Image Credit: The GM Heritage Center
1935 was an important year for Chevrolet because that's when they conjured up the world's first SUV. It was named – you guessed it – the Chevrolet Carryall Suburban. Other brands, including Jeep and the Rover Company, admired it so much that they followed suit with their own versions of the SUV. Soon enough, SUVs became as widespread as pickup trucks and passenger cars.
Today, the Suburban is the longest continuously-running nameplate in the entire U.S. automobile industry. It's currently in its 12th generation. Visit the GM Heritage Center's website, where you can find a more extensive history on the Suburban.
3. Chevy C10: Second Generation (1967-1972)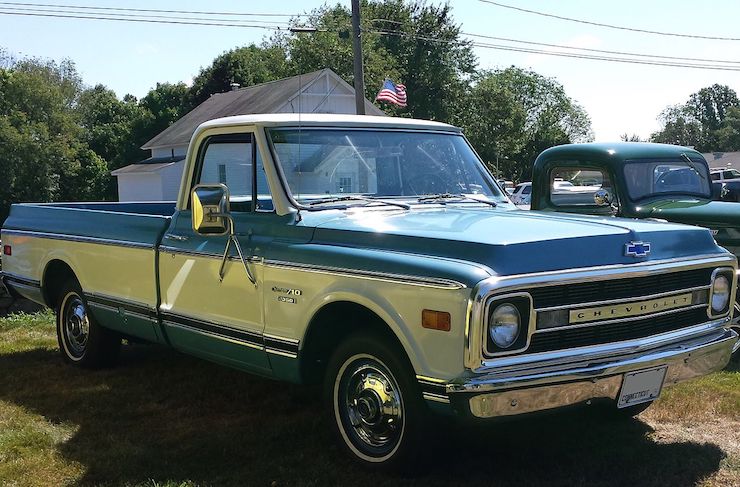 A 1970 Chevy C10 Fleetside. Image Credit: StoningtonQB
When pickup trucks were brought into existence in the early 1900s, they served as workhorses. It wasn't until the 1950s that Americans started using pickups as passenger cars. To respond to this shift in perspective, Chevrolet rolled out the El Camino in 1959.
However, its pickup trucks remained strictly practical with no comfort-oriented features. When it was time for Chevrolet to move their C10s into the next generation, they went all out.
With the goal of making their second-generation C10s look less "trucky" and more like cushy passenger vehicles, Chevrolet rolled up their sleeves and overhauled the design. The new trucks weighed less, ran smoother on an upgraded V-8 engine, sported a larger and more comfortable cab, and boasted a sleeker shape.
Most importantly, this C10 generation changed the way General Motors designed all their pickup trucks. After the second generation C10 hit the market, GM started designing all their pickups with comfort and convenience in mind.
Consumers praised the new C10 generation as the most modern-looking trucks during their time. These trucks still remain popular, as Barrett-Jackson reports seeing them being sold at auctions for between $50,000 and $110,000.
4. 1979 Chevy Corvette

A 1979 Corvette Stingray L82. Image Credit: Steve Glover
The iconic sports car was one of the first cars to feature an all fiberglass body. For as long as it's been around, the Corvette has always been a solid, reliable, high-power sports car.
1979 brought the Corvette to the next level, though. The new additions of tungsten-halogen high-beam headlights and an AM-FM radio to the '79 model garnered more attention than expected. In fact, Chevrolet sold the most Corvettes that year, putting 53,807 of those babies on the street. The record stands to this day.
The booming popularity of the 1979 Corvette compelled Chevrolet to move their assembly plant to a bigger one to meet the high demand. The game-changer remains one of the most popular Corvette model years today.
5. 1965 Chevy Impala

You'd be hard-pressed to find someone who has never seen a Chevy Impala. Ever since its debut in 1958, the Impala has been one of the most popular full-sized passenger cars in America.
1965 was a special year for the Impala. It's not just because it was completely redesigned, but it's also because Chevrolet sold over 1 million Impalas that year. This set an all-time industry annual sales record, which still has yet to be topped.
Today, one of these elegant and sporty '65 Impalas could run you up about $20,000-$90,000.
What's your favorite Chevy game changer? Let us know on Facebook!