10 Reasons to Visit Bentonville, AR
Everyone knows that Bentonville is home to Walmart's headquarters, but the town is actually so much more than that.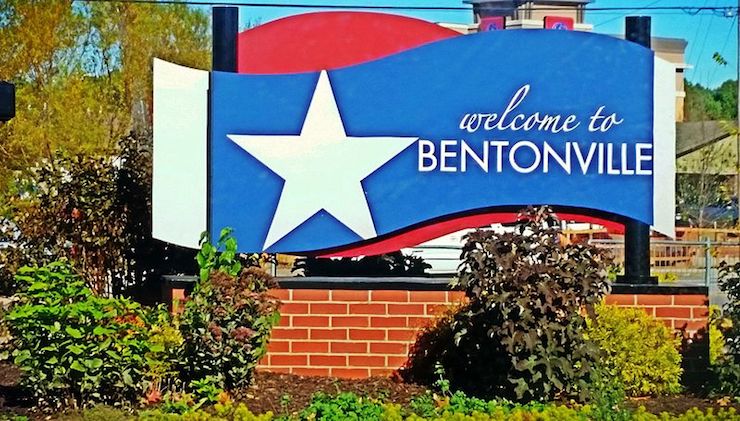 Image credit:gppande
Located in northwest Arkansas, Bentonville carries a whole lot of culture and history. It's worth visiting not only because of Walmart, but also because:
1. It's home to many famous art pieces.
Image credit: Charvex
You can ogle the world-renowned George Washington portrait by Charles Wilson Peale and other famous art pieces at Bentonville's own Crystal Bridges Museum of American Art.
Designed by well-known architect Moshe Safdie, the museum houses five centuries of American art. You can find paintings, sculptures, outdoor art, and other kinds of art on this museum's 120-acre property, which is within walking distance from downtown Bentonville. It also houses a library, an art studio, a store, a restaurant, and an area for outdoor concerts.
You could spend a whole day there and not get bored. Even better, the general admission price is free!
2. You may spot classic Chevys here and there.
It's because Bentonville has been home to H&H Classic Parts for the last 30 years. If you're anywhere near our H&H Classic Parts store in the northwest side of town, you may see gorgeous classic Chevys out and about.
3. Bentonville lost almost all its buildings during the Civil War.
The Civil War took a toll on the once-small Arkansas town because both armies occupied it. Bentonville didn't see any battles within its town limits, but the Union Army would burn down buildings that housed the Confederates, and vice versa. Guerrilla outlaws would wreak havoc on the town, too. As a result, nearly all of Bentonville's buildings succumbed to fires.
The oldest buildings you would find in Bentonville today are from 1873 or later, when the town's citizens began to rebuild the town.
4. You can enjoy great sushi on 14th Street.
Yes, you can find fresh sushi in the northwest side of Arkansas! One of Bentonville's hottest spots is the Sushi House Bentonville. Down the street is the Gold Town Sushi & Korean BBQ, and right around the corner is the Kobe Sushi & Grill.
5. It was once called Osage.
Before the early 1800s, the Osage Indians used the area as their hunting grounds. When white settlers inhabited the area circa 1837, they named the town Osage after the area's first occupants. In 1843, they decided to change the town's name to Bentonville after Missouri politician Thomas Hart Benton.
6. It's where Walmart began in 1950.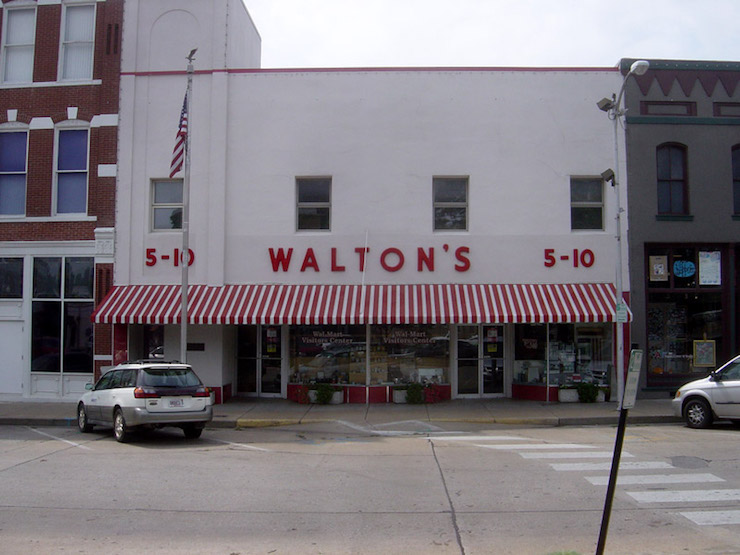 Image credit: Bobak Ha'Eri
Walmart didn't move to Bentonville at some point during its existence. It has always been there!
In 1950, Sam Walton opened up a five-and-dime store in the town square. A year later, he expanded the store. As we all know, Walton's business kept expanding, and expanding, and expanding, and today we have the Walmart empire.
The humble five and dime store has been turned into a museum, where you can learn all about the history of America's biggest retailer for free.
7. A magazine listed Bentonville as the 13th most uniquely American town in 2009.
Newsmax magazine gave Bentonville the honor of being one of America's uniquely American cities and towns. Bentonville earned that title because of its Crystal Bridges museum, Compton Gardens, and rich history.
8. Bentonville has over 30 listings on the National Register of Historic Places.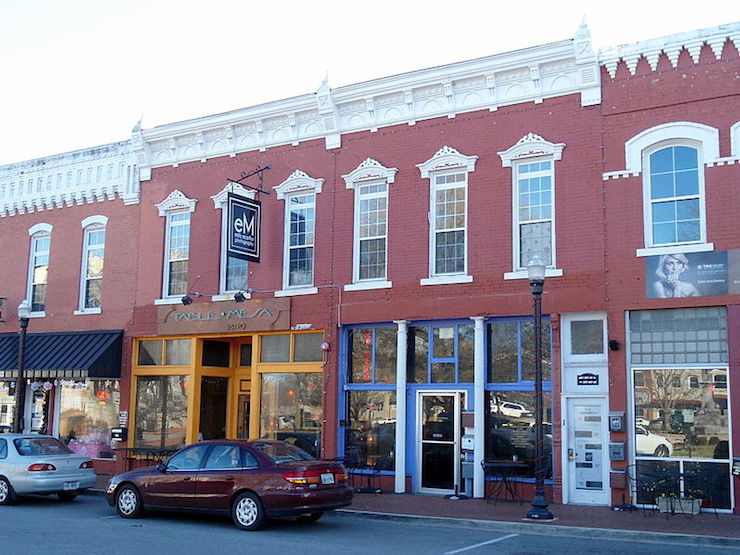 Roy's Office Supply Building. Image credit: Brandon Rush
Some of the listings include Bentonville High School, the Third Street Historic District, the Massey Hotel, the Putman Cemetery, and even its train station. See the whole list here (search Bentonville, Arkansas).
9. There are over 20 miles of trails in Bentonville.
You can tell that Bentonville values Mother Nature with its 300 acres of parks and extensive trail system. This town has all kinds of trails, including short fitness trails, on-road bicycle routes, pedestrian pathways, and an all-terrain bike trail. With the town's mild winters and warm summers, who needs a car in Bentonville? The only car you'll need is a classic beaut just so you can show it off to your fellow car enthusiasts around town.
10. Bentonville is the fastest-growing town in the state.
In 2015, The Huffington Post named Bentonville one of America's top five up-and-coming tourist cities. It's no surprise, because the Crystal Bridges Museum has been attracting visitors from all over the world since 2011. Bentonville hotels reported having housed visitors from France, Africa, Switzerland, and Japan. You can attribute Bentonville's the fastest-growing status to its proximity to the recently completed Interstate 540 and the Northwest Arkansas Regional Airport.
If you ever visit the beautiful town of Bentonville, be sure to share your photos with us on Facebook or, even better, drop by to say hello!