See Our Latest Find: A 1971 Chevy Nova
Attention, all Chevy Nova fans! We found a new Nova for you to ogle.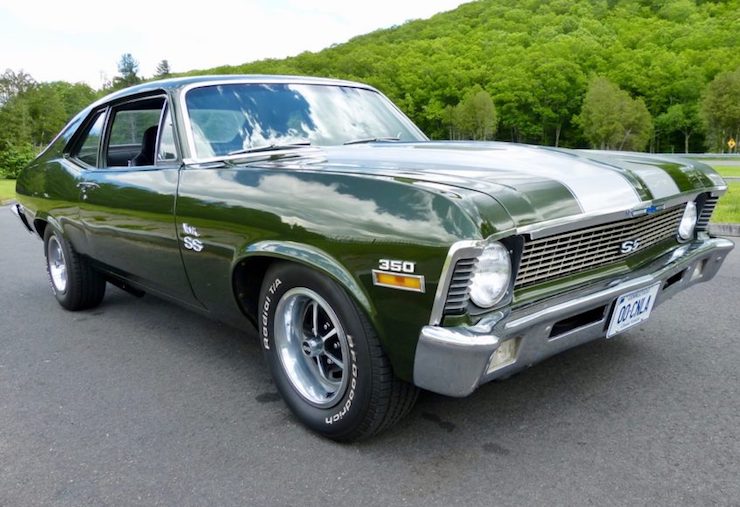 Photo credit: Bring a Trailer member logicalct
Featured in an auction on Bring a Trailer, this 1971 Nova is garnering a lot of attention and discussion from car enthusiasts on the site. A bidding war has ensued between a few of them, resulting in 16 bids so far. The current highest bid is $5,300, which we consider a steal.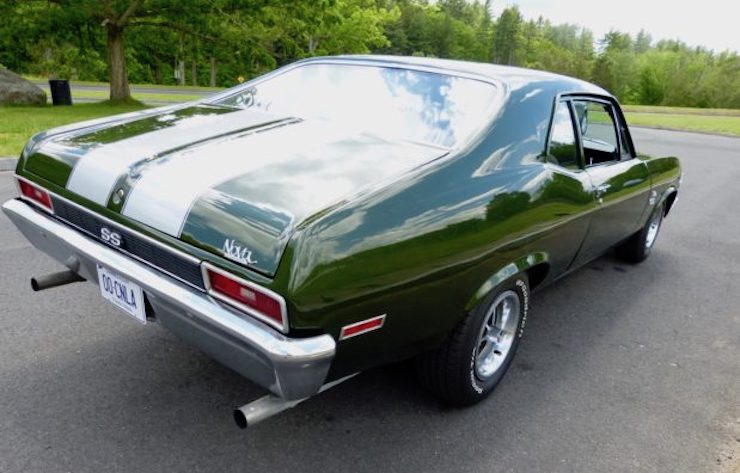 We're really digging the metallic green paint and the white racing stripes. The owner, who's a friend of the Bring a Trailer member who listed this auction, had the paint job done right after buying the Nova in 2016. He also had a new steel cowl induction hood put in.
Located in Connecticut, this Nova has several more body mods, including:
A replacement subframe installed with bolt-on frame connectors
SS badging
Magnum 500 wheels
What's New Under the Hood
Does the Nova's performance match its looks? We'd put our money on it.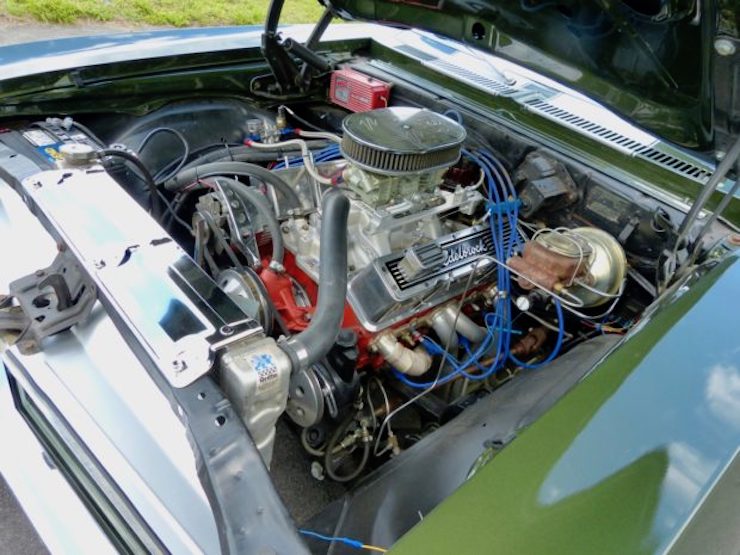 With all the upgraded parts, this car has a lot of life left. The previous owner began the build five years ago with a rebuilt Chevy 350ci V8 engine loaded with performance mods, such as:
Billet pulleys
Tubular headers
A Griffen aluminum radiator
MSD electronic ignition
Under the hood, you'd also find new parts like a rebuilt Holley 650 4-bbl carburetor, a Performer aluminum intake manifold, and Edelbrock camshafts and lifters. A turbo-hydramatic 350 automatic transmission powers the rear wheels, and a 12-bolt Positraction rear end differential can be found on the rear axle.
A Peek Into the Interior
The completely refurbished and modified interior adds to the classic car charm that radiates from this Nova. You'd be hard-pressed to find an original component in this car's interior though.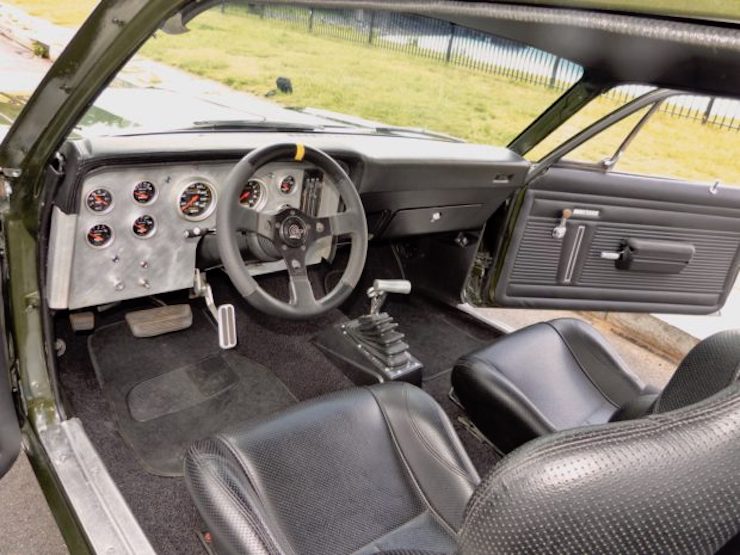 The first thing that caught our eye was the custom aluminum dash.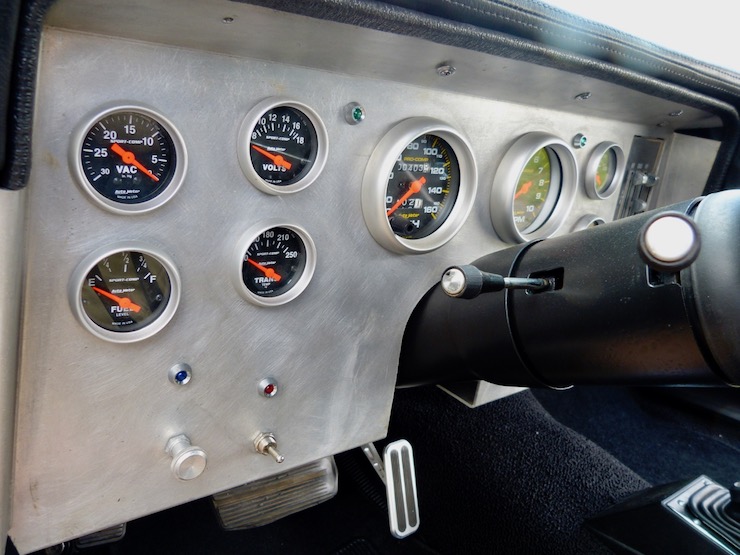 Next, we noticed the aftermarket accelerator pedal, B&M ratchet shifter, and racing-style steering wheel.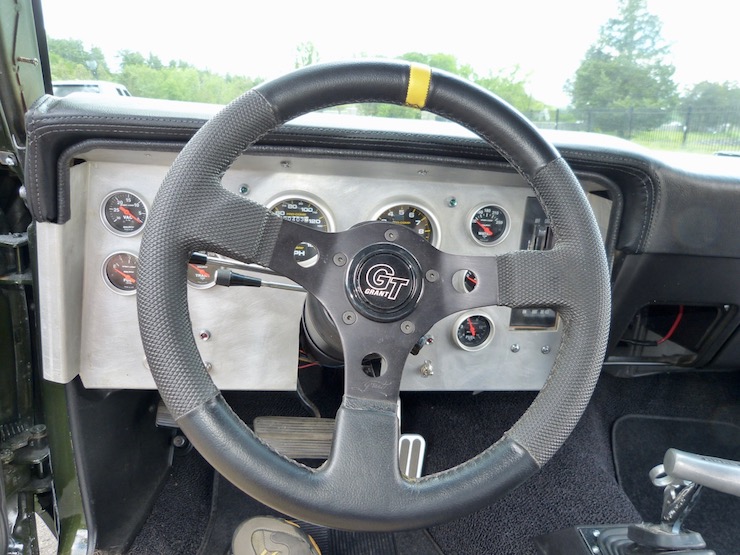 The seller mentioned that a new carpet kit was installed, along with race seats and latch-and-link racing-style lap belts.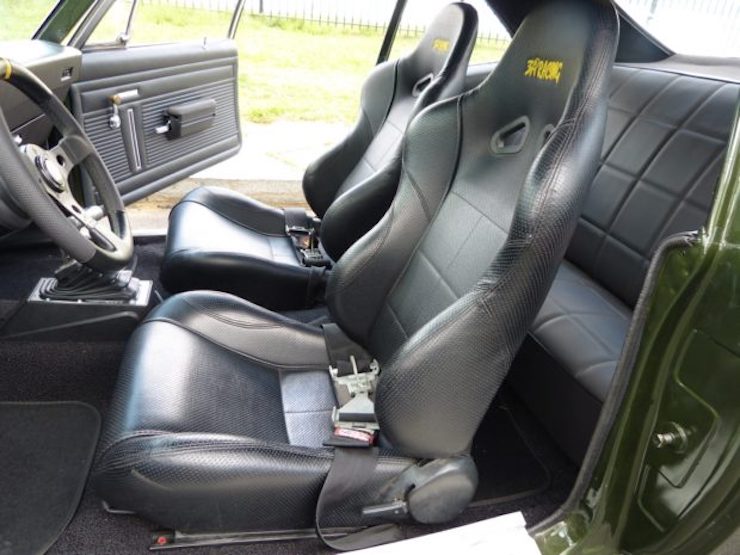 We can't get over how comfortable the race seats look. The seller also said that they reupholstered the rear seat to match the front seats. The rear seat looks nice, but we'd try to ride shotgun all the time.
This Nova looks great so far, but it's not 100% complete yet. The lucky buyer would need to install a few things, especially a rear view mirror, before taking it out for a spin.
Would you buy this 1971 Nova? Why or why not? Tell us on Facebook!