From the Desk of Tray Smith - November
Well, here we are again for November. I just got back from Las Vegas for the annual SEMA show. As many of you know, I sit on the ARMO council - Aftermarket Restoration Marketing Organization - so I have a unique view of what goes on out there. Here is my view of the show that is often referred to as car mecca.
SEMA itself is over 1.2 million square feet of everything and anything automotive related. This year, they are estimating over 180,000 people came through the show, and more than 1500 individual companies displayed merchandise. To be honest, I tend to stick to the central hall where the Restoration Marketplace and Hotrod Alley are located. In those sections is just about everything a person could want for a restoration, hotrod, or street rod. You name it, they got it. There's even more if you venture over to the performance side and even into the tool and equipment section. The amount of products that are there are enough to make even the most normal guy into a gearhead in just a couple of minutes. This is what kids feel like when they walk into the toy section at Walmart.
I got the opportunity to look at some really cool cars. Yes, I took a few pictures, and I have enclosed them here with this month's article. I also got a chance to meet with some good companies, and there will be several new products that will come out in our 2018 catalog and be on the website very soon. This is an amazing time in our industry, where we are seeing the coming together of old school ideas and today's technology. The innovations that people are coming up with is truly amazing. So take some time and go to SEMA.org and look up the pictures of the show and just see what is coming from the automotive aftermarket world for 2018.
Well, that's all from the desk of Tray Smith.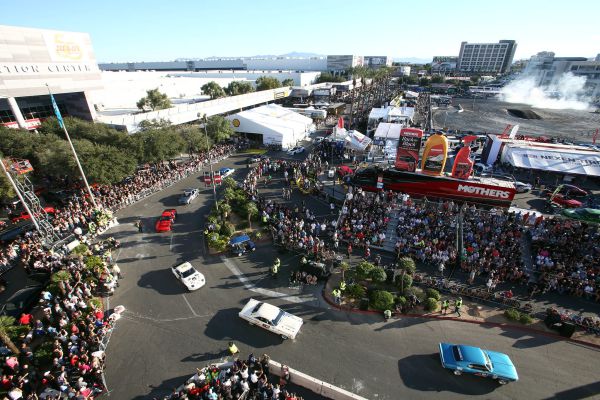 Outside the 2017 SEMA show.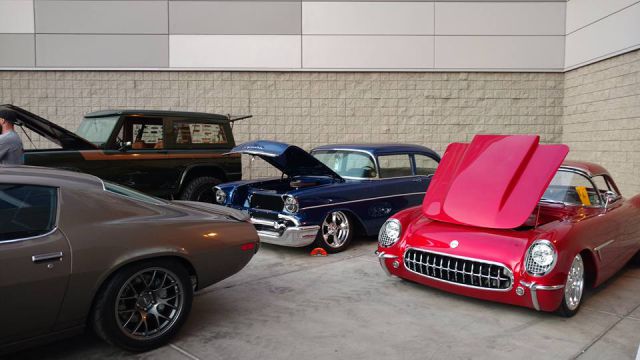 Cars displayed outside the 2017 SEMA show.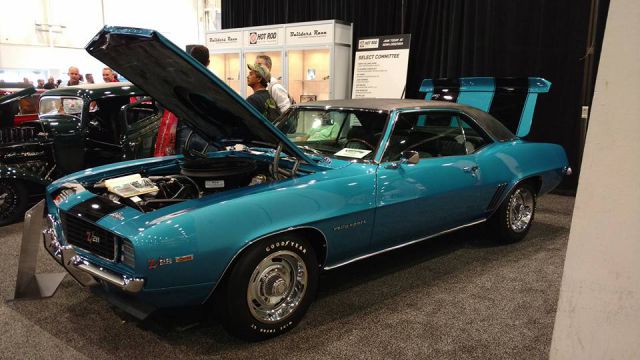 A gorgeous 1969 Camaro.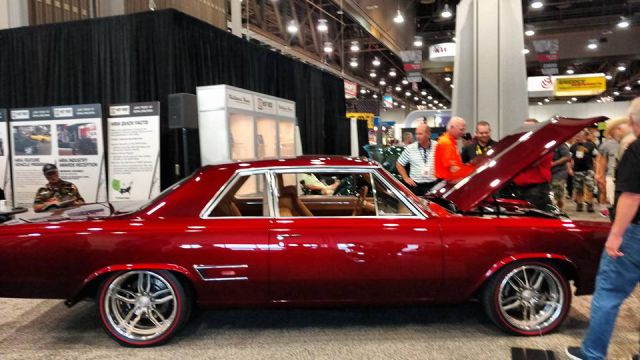 Love this 1965 Oldsmobile 442!