How to Fix Tri-Five Door Gap in 3 Easy Steps
When you pour a lot of time and money into restoring a classic Chevy, you expect perfect results. That's why wide or unaligned gaps between the hood, fenders, cowl top, and/or doors are unacceptable. While there's a different process for fixing each of these types of gaps, the basic concept is the same: measure the gap, then start working methodically to adjust it away.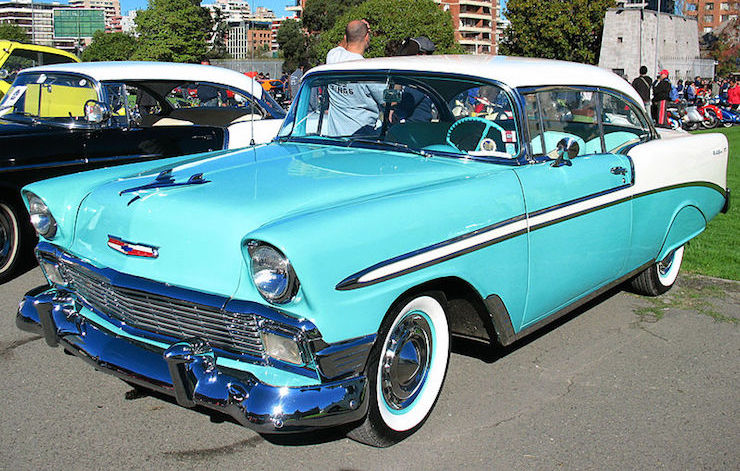 The gaps between the door, fenders, and hood can be a point of focus, even on a beautiful car like this one. Photo credit: RL GNZLZ
Why Do Body Gaps Happen?
This problem is prevalent in almost all cars built in the 50s, 60s, and 70s, including Tri-Fives. In fact, modern Tri-Fives with some restoration work can have better gaps than the original models, as the parts are built to tighter tolerances now than they were 60 some years ago.
Still, body gaps occur because of the nature of the design of the vehicle. Panels can "move" because the underlying frame can flex and change shape ever so slightly. So, you might say that body panel gaps are a natural result of owning a classic Chevy.
But this doesn't mean that body panel gaps can't be fixed. Shimming the body mounts is often a sufficient fix, but sometimes you'll have to bend or grind sheet metal. Since you don't want to bend or grind a freshly painted body panel, it's a good idea to fix panel gap issues before paint.
Here's a basic outline of the door gap fix processs on a Tri-Five. Fixing gaps on other body panels is similar.
Step 1: Make Sure Your Tri-Five is Parked Securely on an Even Surface
Having your car on an uneven surface while shimming the body mounts can throw the body panel alignments out of whack even more. Park your car on a flat surface. If it doesn't have tires, lift it with jack stands of equal height.
Step 2: Measure the Door Opening
Now you want to know how bad the gaps are. The gap between the door and the body should be about 1/8" – 3/16". You can also open the door and measure the entire opening, which should be 45-11/16" wide. You can skip the tape measure and use a 45-11/16" steel conduit.
If the measurements aren't within the acceptable range, then the cowl needs to be tilted forward (to widen the gap) or backward (to tighten the gap). To do this…
Step 3: Add, Remove, or Adjust Shims on the Chassis
If your door opening doesn't fall into the above range, you can adjust it by adding shims to the steel chassis. A Tri-Five is bolted to a rigid frame, so you can achieve a proper body fit by shimming the body to the frame.
While shimming helps and often times does the trick, sometimes you have to make additional adjustments, like straightening out the door hinges or physically altering the body panel(s). That being said, shimming is always the best place to start and you should always do it before considering other methods.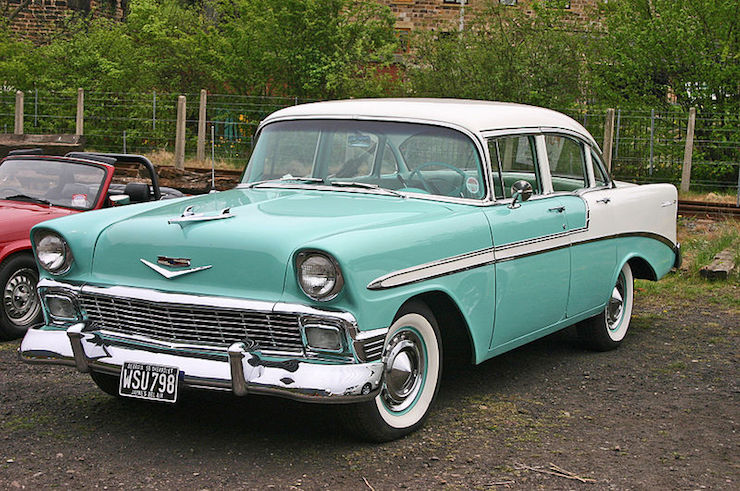 Now that's what we call a perfect body panel alignment! Photo credit: RedSimon
Have you tried fixing the body gaps on your Tri-Five? If so, how did it go? Share your story on Facebook!