10 of the Best Vintage GM Truck Ads You'll Ever See
Feeling nostalgic? Let's stroll down memory lane with the following 10 brilliant GM truck ads from the 50s, 60s, and 70s!
1. Owners Tell Our Story Best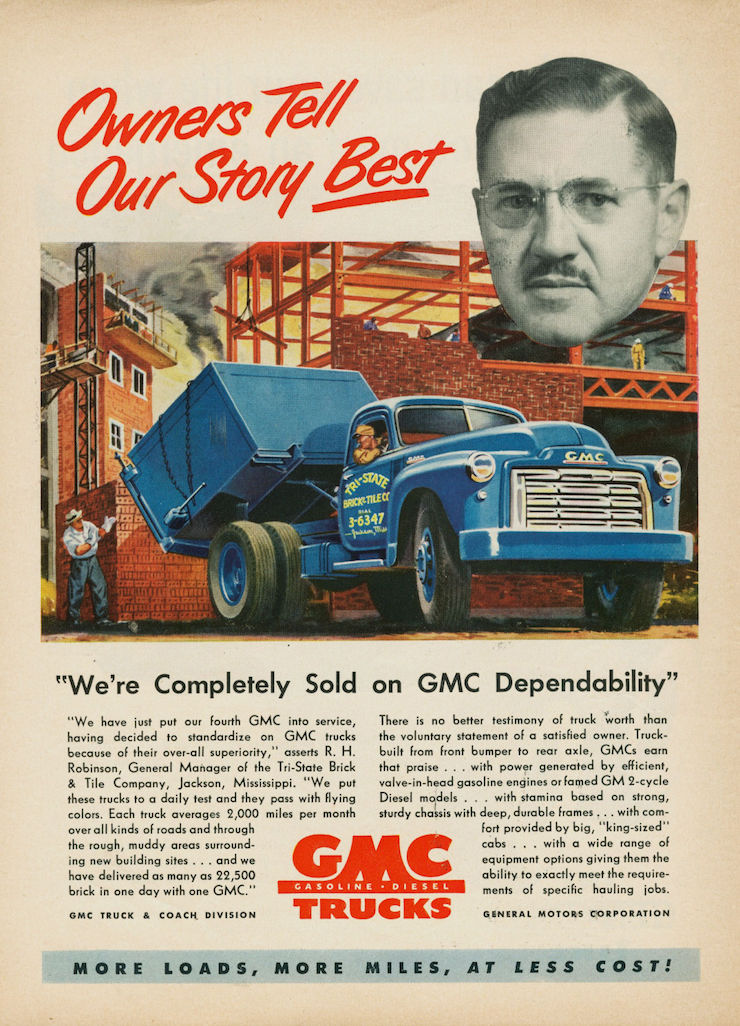 Back in the 50s, word-of-mouth marketing dominated everyone's decision-making process. GM knew this and enlisted a business owner who used his GMC truck more than the average person to share his testimony on the reliability of the truck. We find this such a simple and effective ad!
2. The Beauty is Free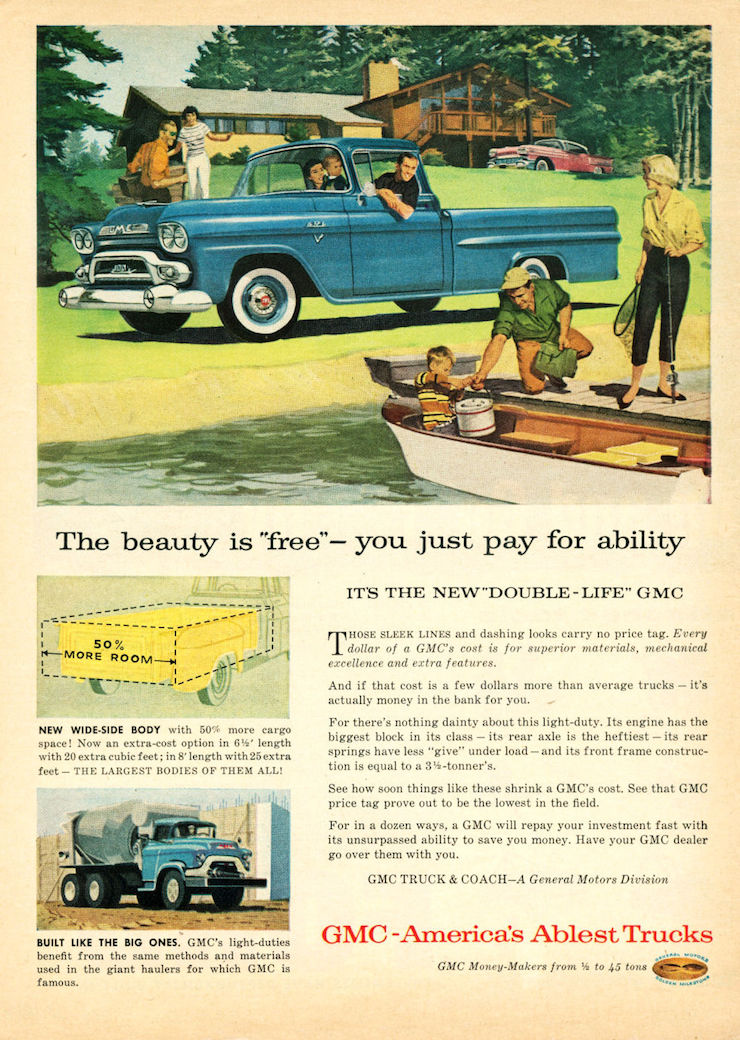 Beautiful and functional for the price of "just functional"? Yes, please!
3. Five Years Ahead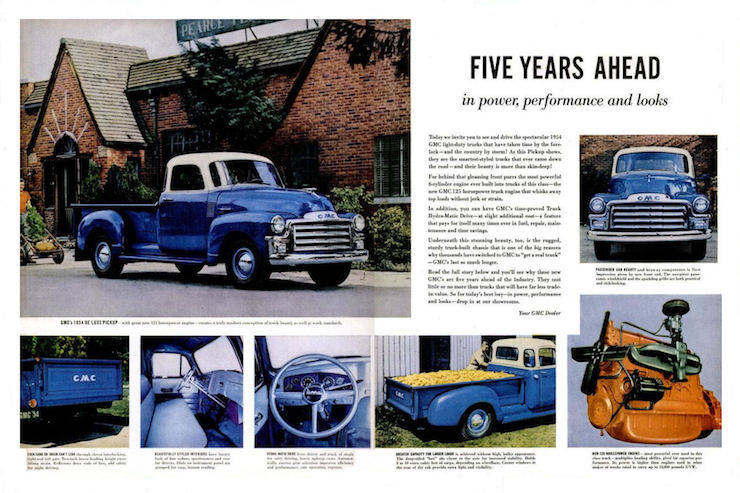 What a clever way to advertise the new cutting-edge technology that came with this '54 GMC light-duty truck! We're sure that the lucky buyers back in 1954 felt like the 60s were right around the corner whenever they drove one of these futuristic beauts.
4. This is the End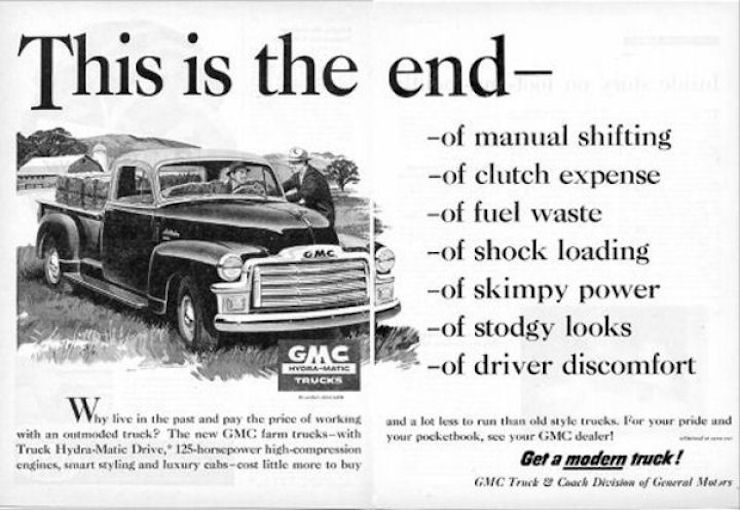 Eye-catching headline? Check. Short and riveting copy? Check. Good illustration? Check. This charming hand-drawn 1954 ad has it all. We give it an A+.
5. …More Like a Truck Than Ever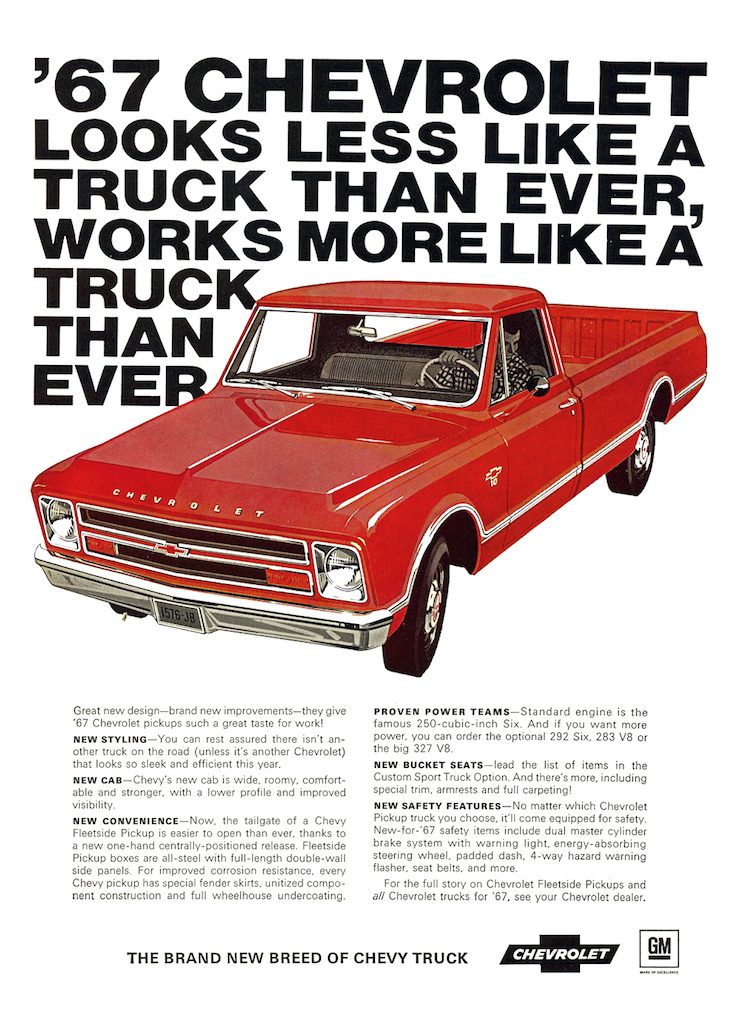 This clever ad makes us want to travel back to 1967 just to test drive this truck right when it rolled off the production line.
6. You'll Still be Washing it When Other 70s are Washed Up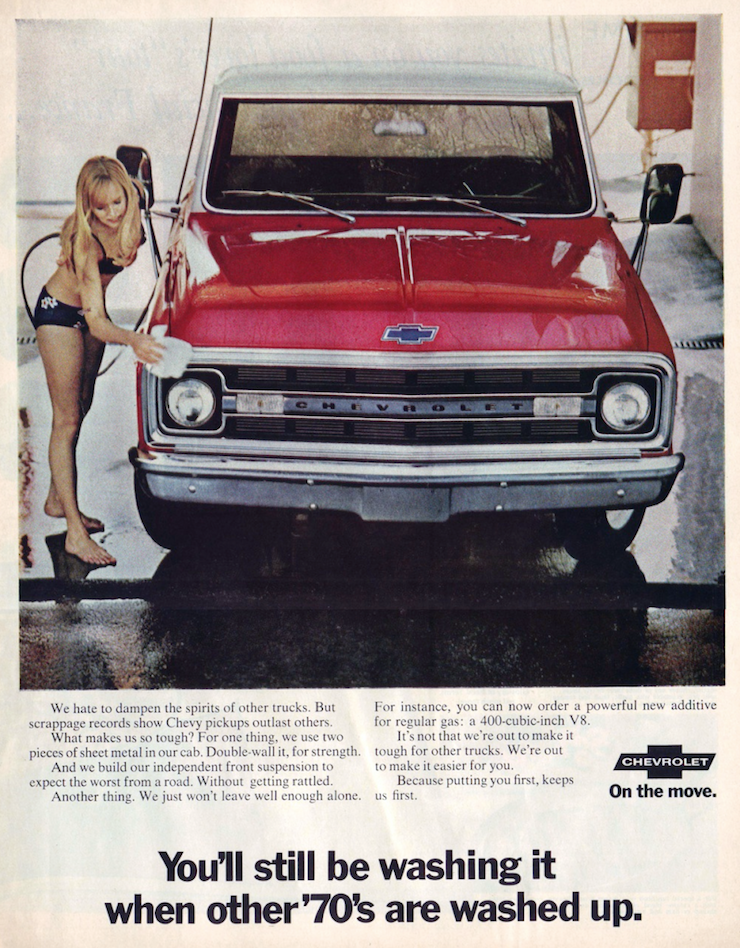 The wit is strong in this one. We find this ad to be ahead of its time, actually, because the headline, copy, and photo are exactly like something that would be shared all over social media these days. We'd love to see Chevy run the exact same ad for one of their new trucks.
7. Take Your Eyes Off it For a Minute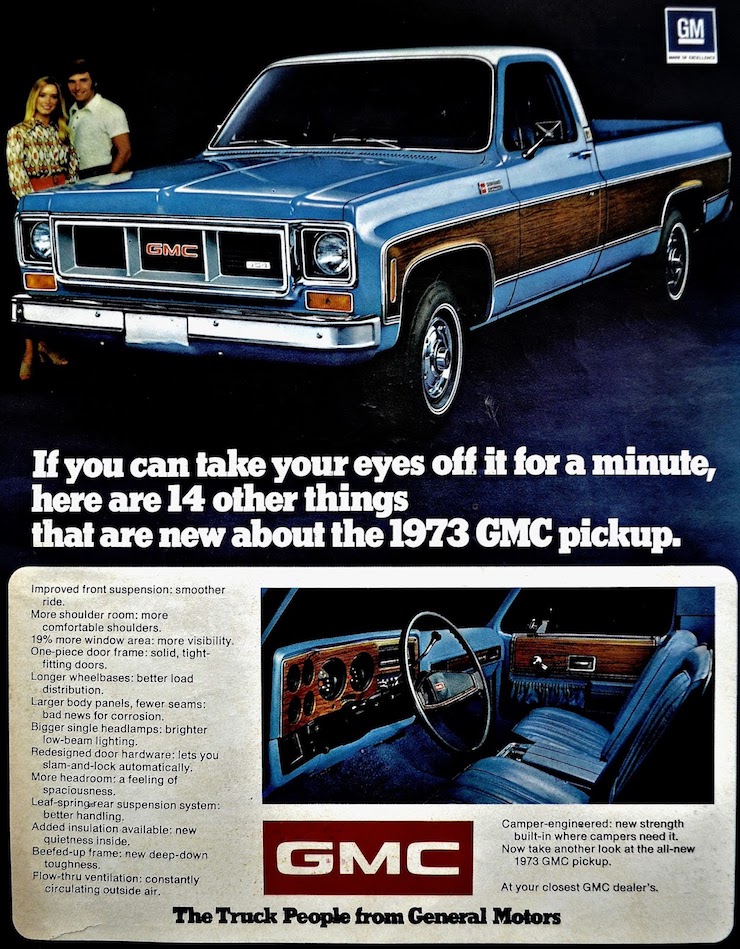 Let's add another witty ad to this collection, shall we? You're probably not even reading this because you're too busy gazing at that photo of the most perfect thing to come out of 1973. We can't blame ya.
8. When the Outdoors Calls
A picture is worth a thousand words. This picture alone shows that the 1966 Chevy truck was strong enough to carry a camper, big enough to fit a family of four, and rugged enough to drive on unpaved terrain.
9. More Than One Way to Take You Camping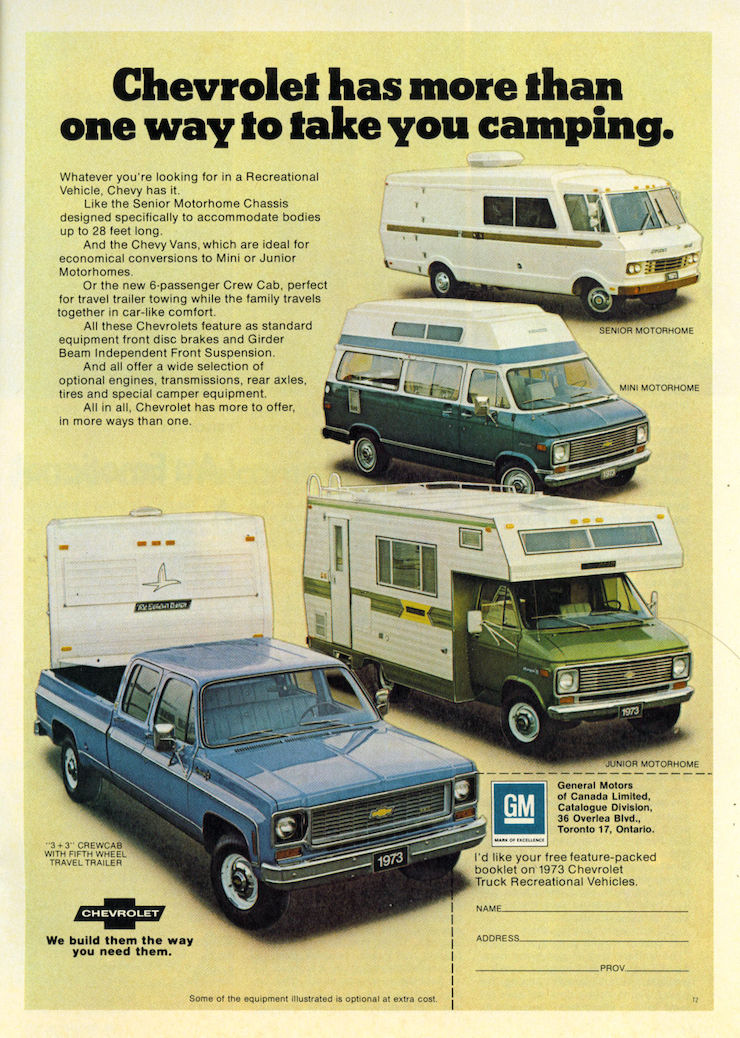 In the earlier years, GM geared most of their ads towards farmers and other blue collar workers and marketed their trucks as workhorses. It's nice to see that by the time the 70s rolled around, they expanded their target audience to outdoorsy folks who were just looking for reliable camping vehicles.
10. Wait Till You Feel its Muscles!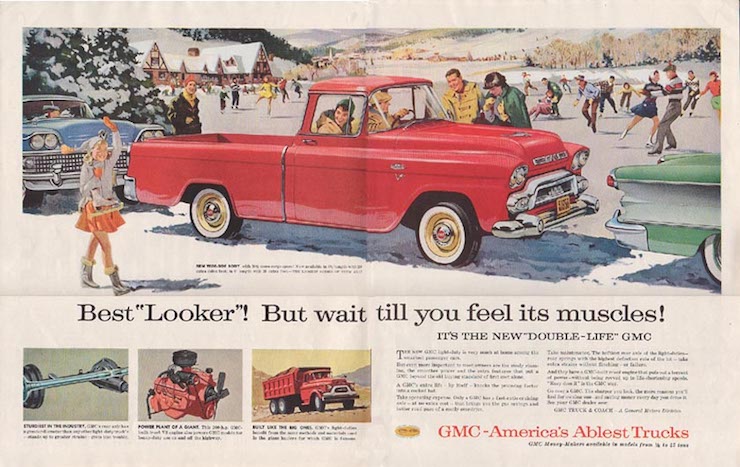 We find the illustration and the headline pretty effective in conveying the message that the '58 GMC pickup was all that and a bag of chips. The entire ad is eye-catching, colorful, and charming, even by today's standards. Well done, GMC.
If you liked the vintage GM truck ads in this post, you'll dig these: