Vintage Air Reviews and Everything Else You Need to Know
As a classic car enthusiast, you've probably heard of Vintage Air. It's a well-known brand in the classic car community, and for good reason.
Vintage Air has been producing the best quality high-performance air conditioning components for classic cars since 1976. Anyone looking to upgrade the air conditioning system in their classic car should consider Vintage Air as their brand of choice.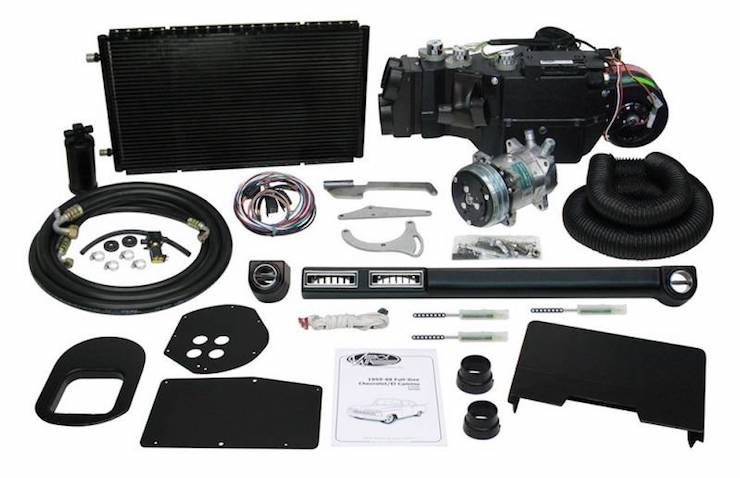 A Vintage Air AC system built specifically for 1959 and 1960 Impala, Bel Air, and Biscayne models
What Sets Vintage Air Apart From Other Brands?
Quality
Proudly dubbed the "World's Fastest Air Conditioning Company", Vintage Air spent the last four decades building a reputation for premium quality air conditioning components that are reliable and efficient. All Vintage Air parts are designed specifically to work optimally with performance cars, sport trucks, and street rods.
Every Vintage Air component is made from the latest technology and goes through a rigorous quality control process. Vintage Air makes a point to build all of their components to remain functional and sturdy for a long time.
Precise Fitment
Unlike many aftermarket manufacturers, Vintage Air does not build one-size-fits-all parts. Instead, they design, engineer, and manufacture vehicle-specific parts and systems. They engineer each component and system to be installed with as many of the factory-drilled holes and brackets as possible. All Vintage Air products are designed to operate in a true OEM fashion all the while offering modern conveniences. In other words, Vintage Air offers the best of both worlds.
Unparalleled Expertise
Here's a fun fact: Vintage Air founder Jack Chisenhall created the entire aftermarket air conditioning market for the hot rod industry by founding this company. Vintage Air is always on top of the latest technologies, and they're working tirelessly to develop and improve upon aftermarket air conditioning components. The classic car community values Vintage Air as a leading brand in the hot rod market. They've received more street rod industry awards than any other company. In 2011, Mr. Chisenhall was given the Robert E. Petersen Lifetime Achievement Award, a prestigious accolade reserved for the most innovative leaders in the hot rod industry.
In a nutshell, Vintage Air has all the essential qualities of a premium brand offering reliable, well-built parts. When you buy Vintage Air, you're getting nothing but the very best.
What Does Vintage Air Make?
Vintage Air specializes in air conditioning components, including hoses, condensers, compressors, and more. They also offer vehicle-specific kits that contain all the parts you need to upgrade your air conditioning system. They have an extensive lineup of kits for classic Chevys such as the Tri Five, Impala, Camaro, Chevelle, and Nova.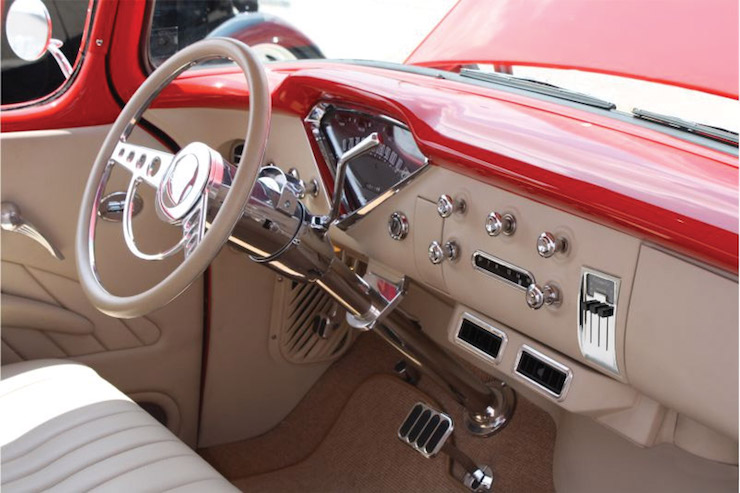 A 1955-59 Chevy Truck outfitted with a Vintage Air SureFit kit
If you're not sure how a Vintage Air kit will look or you want to make sure it fits your vehicle, they offer mock up kits, like this one. A mock up kit has all mounting points and is the same size as the real thing, so you can try before you buy.
Vintage Air Reviews Around the Web
Want to know what your fellow classic car enthusiasts are saying about this brand? You're in luck - we've complied some insightful reviews about Vintage Air products.
The Chevy Nova enthusiasts at Steve's Nova Site rave about the modern technology implemented in Vintage Air products. They like how Vintage Air systems operate off electronic control panels rather than cables like their competitors. User Chevy Kid wrote, "Look at any high end build in a magazine, and [you'll see that all the A/C components they use are] Vintage Air." Another user, 62convert, chimed in with, "[I] could not be any happier with [Vintage Air's] installation and performance. [The] only way it would have been easier was if it installed itself. […] You cannot tell [the dash controls] are replacements."
Reddit user Jehannum_505 installed a Vintage Air system in his GTO, and he's pleased with the results. "It was easy to install," he wrote. "[It was] simple to program and the fit/finish is great."
Camaros.net user Joe Harrison compared Vintage Air to a major competitor, concluding that Vintage Air systems were built better. "[Vintage Air] has some nice formed parts and [their competitor] has some cheesy plastic parts with foam," he wrote. "The Vintage Air instructions, brackets and some other things look a little more well thought out to me."
It's safe to deduce from all these rave reviews that Vintage Air is the high-performance A/C brand of choice for many.
Ready to buy a Vintage Air component or system for your classic Chevy? Browse our Vintage Air catalog and feel free to contact us with any questions.