Restoring any classic vehicle can be time consuming and costly. You can use our classic Camaro catalog along with these tips on how to conduct quality research before you start your restoration project; this will save you both time and money.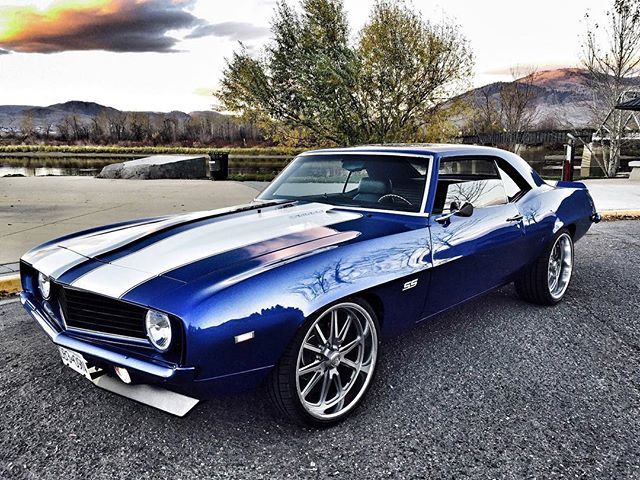 While some people dream of driving a brand new Chevrolet Camaro off a new car lot, others dream of travelling back in time to bring a piece of automotive history back to life, and if you're reading this you are probably the latter!
There are many reasons you may consider restoring a classic Chevrolet Camaro. Whether it's a family car that has been around for decades, a car you once drove as a teenager, or one that you found a good deal on in a classified ad, there is one thing for certain: restoring a classic car is a passion project that requires both your time and money.
Completing your classic car project can be a great reward—one that will potentially have you beaming with pride and joy as you cruise around in your classic Chevrolet. However, if you do not take the time to properly research before beginning your classic car restoration project, it could end up taking more time and money than you had originally anticipated. Doing the necessary research and using a Camaro parts catalog will not only help you plan and organize your project, but it will also help you prepare for the task at hand and ensure that you are ready for the commitment.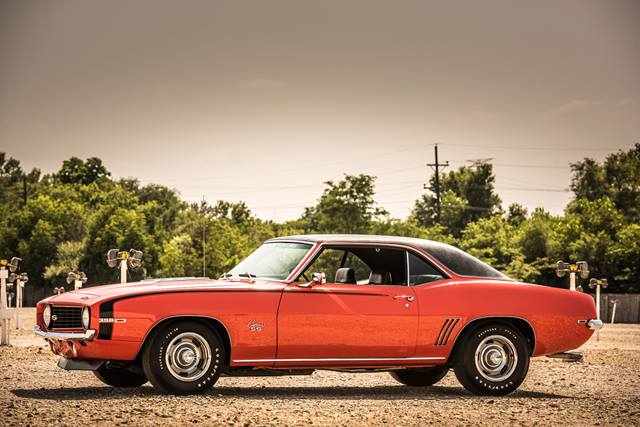 Choosing Your Camaro in Good Condition
Each restoration project varies in the amount of time and money it will take to complete it. If you don't already own a classic Camaro, then don't throw your money at the first one you come across. Taking the time to research and make a good decision on a Camaro purchase is the first step to saving both time and money. It is best to purchase a car that is in good condition overall. Consider the condition of the mechanical components, as well as the exterior and interior design. Are the mechanical components in fairly good condition? What about the exterior? Would fixing the mechanical components be cheaper than stripping the paint off of a rusty car and repainting it?
Weigh your options and choose wisely. The condition of the car is the greatest factor that will affect the cost and time it will take to complete the project. Choosing a car that is in too poor of a condition for restoration can end up putting you over budget and taking up too much time.
Get Expert Advice

One way to make sure your classic Chevrolet is worth the investment is by reaching out for expert advice. Take the car to a reputable shop to be inspected. This will help you get an estimate on the time as well as the cost needed to bring your vision to life. An expert will be able to tell you if the car is worth investing in and can even help you confirm that the car is an authentic classic by verifying the VIN number.
Join a Local Classic Camaro Car Club
Joining a classic Camaro car club is another great way to conduct research on a classic car project. As a club member, you may have to pay a low annual fee, and you may have to take on some responsibilities. The time and investment in the club is usually well worth it, as it comes with great benefits. Some of the benefits include possibly being eligible for discounts from select car insurance companies and even restoration parts suppliers. Additionally, you will have 24/7 access to a network of car experts and other enthusiasts like yourself. This is a great benefit because, when you get stuck trying to install a radio, you can reach out to your new network for help. Even more importantly, this group of people will be a major resource when doing research to find out if your next project is worth your commitment. If you decide to join, be sure to ask them what types of problems they have run into while trying to restore a Camaro.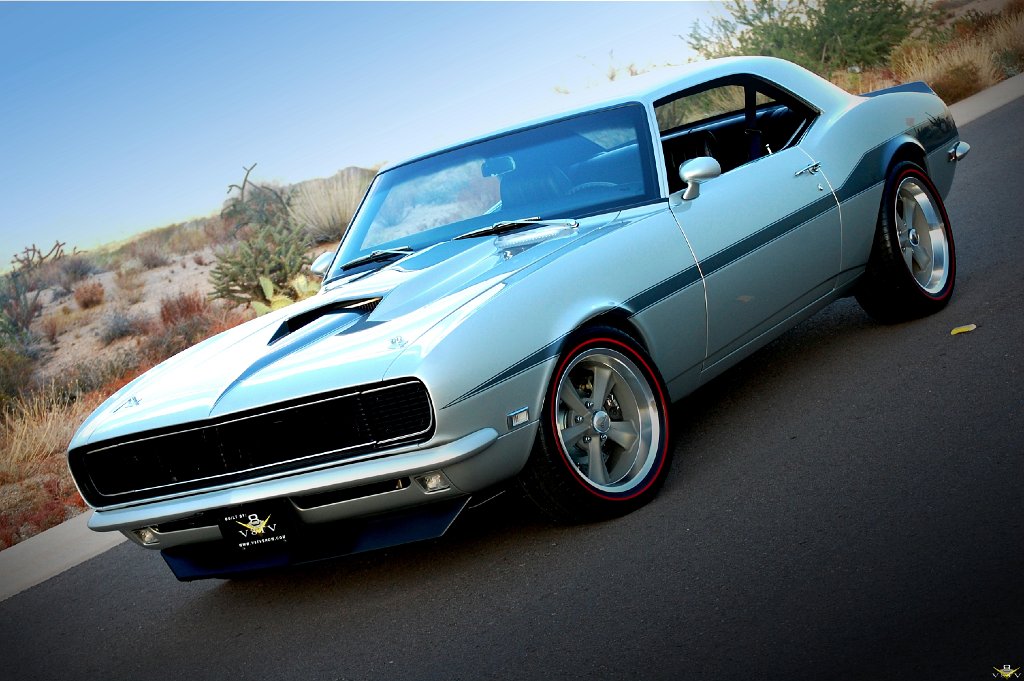 Parts and Popularity Affect Price
Finding restoration parts within budget for your classic Chevrolet can be one of the most challenging aspects of your research and your project. Before beginning your project, make sure the restoration parts you need are available. Even if they aren't available locally, the key is to make sure they exist somewhere. If the restoration parts needed are not available, you may have to get them custom made, which in turn, will drive up the cost for your project. Check to see if there are any alternative or replacement parts that are compatible with the car if having custom- made parts is outside your budget.
The great thing about working on a classic Camaro is that it is one of the most popular choices for a classic car restoration project amongst enthusiasts. Due to its popularity, there are plenty of parts available in the aftermarket, and prices are competitive. Once you find the parts, compare prices to ensure they are within the budget you've set for the project.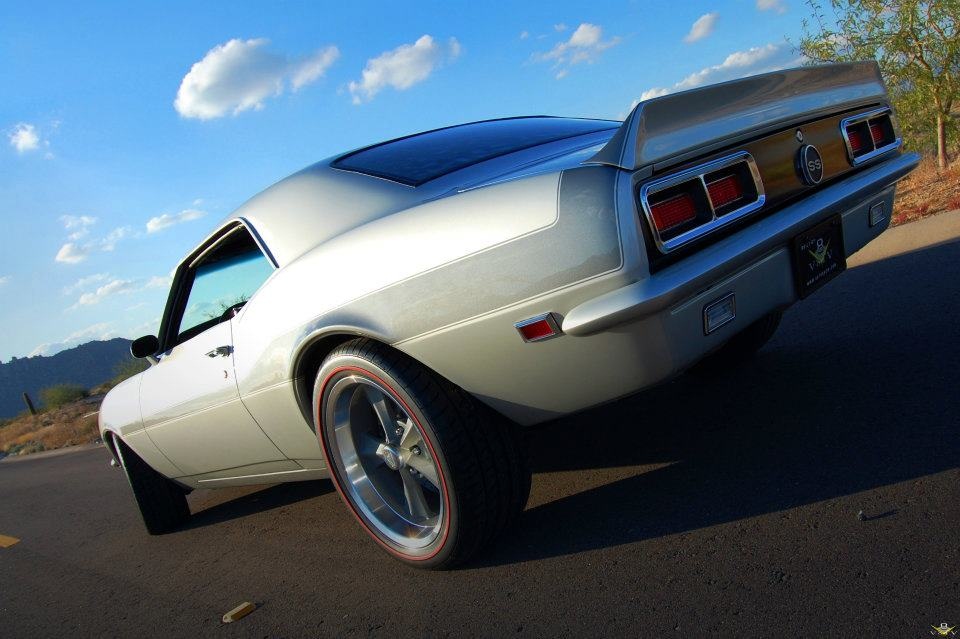 Use a Camaro Parts Catalog
A Camaro parts catalog is a great resource for checking the availability of parts, comparing prices, and estimating how much your project will cost. Here at H&H Classic, we are committed to providing quality restoration parts for your classic Chevrolet Camaro. Our team of experts is dedicated to making your process less frustrating by helping to guide you to the right part at the right price. Our catalog is a complete and comprehensive resource, with 143 pages of everything you need to restore, modify, or accessorize your Camaro.
The catalog features parts for upgrading and decorating the interior and exterior of the car, including glass, panels, consoles, bumpers, radio pearls, and decals. You will also find the parts needed for your mechanical components, including A/C system, brakes, transmission parts, and more We feature parts for all models between 1967and 1981.
Search the online Camaro parts catalog for the restoration parts you need or call us (479.787.5575) to get a free hard copy of the Camaro parts catalog for handy reference. After ordering your first copy of our catalog, you are eligible to have any additional volumes for free. Call us to order your free copy today. You can always call us, and we will help you order the parts you need at the right price!
Thinking Originality vs. Personality
Using the Camaro parts catalog is also a great way to add some excitement to your research when considering the originality versus personality factor. To use the original parts or not to use the original parts: that is the question. Do you plan to make your restoration project as authentic as possible? Or, do you plan to modernize the car by adding a little personality and bringing it into the 21st century? You can toil with the idea of upgrading the electronics, such as the radio—either restoring the original radio or adding an upgraded radio with Bluetooth, CD player, and digital display. Whatever you decide, this is your chance to add your own personal touch.
Assess Your Skills
Last, but not least, assess your skills. Figure out what you will be able to do on your own and do an inventory check to make sure you have the proper tools available to complete the job. You will save more money doing some things yourself, as long as you do it correctly. This is also a great way to organize your project. Make a list of the things you will take care of versus the things you will seek an expert on. Biting off more than you can chew can end up putting you over budget if you make a mistake and have to repurchase supplies. So, be honest with yourself, do your research, and have fun!
Author: Brandi Holness, freelance