GoodGuys Texas 2013: A Classic Chevy Dreamland
GoodGuys made a pit-stop in Texas over the weekend of October 4th-6th. Just like the last 20 shows GoodGuys has held in Ft. Worth, this event did not disappoint. The event was the biggest and most spectacular in the state and featured something for everyone -- classic Chevy enthusiasts really got an eye full this year with the best of the brands on display.
The massive Texas Motor Speedway in Fort Worth, Texas was the backdrop for this car show of all car shows. During the three big days of Texas-pride & hot rodding, the infield was overrun with more than 2,500 hot rods, custom builds, pristine classics, jaw dropping muscle cars, and striking vintage trucks on display.
We sent photographer Shane Ray to cover the show...check it out.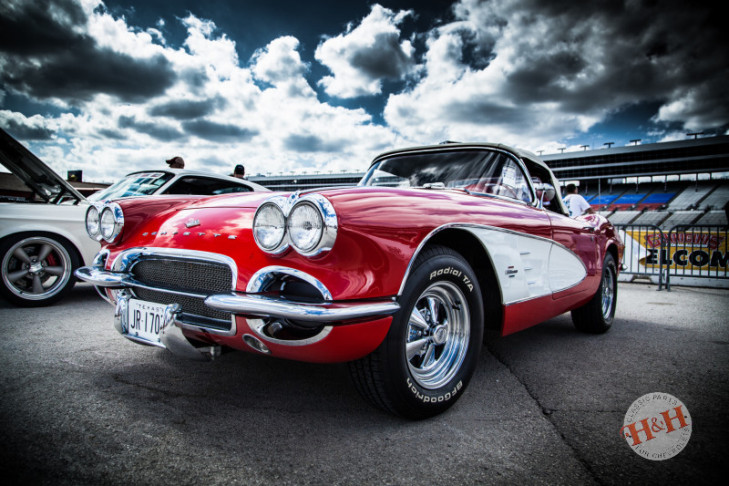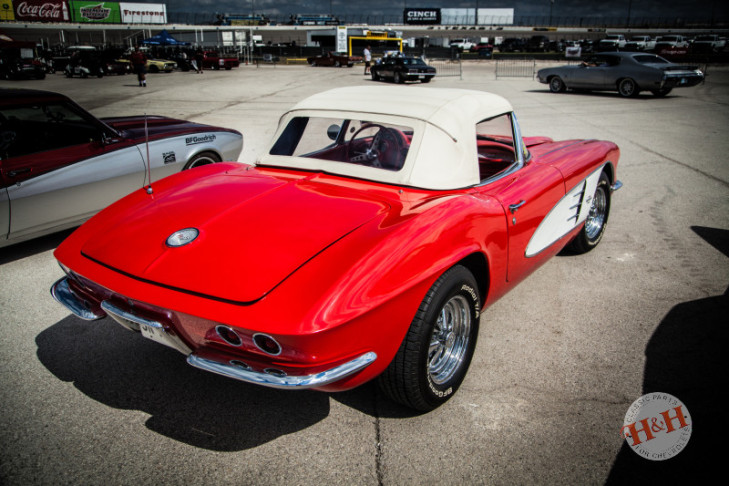 Spotted was a C1 Corvette that represents the ultimate in first generation Corvette nostalgia.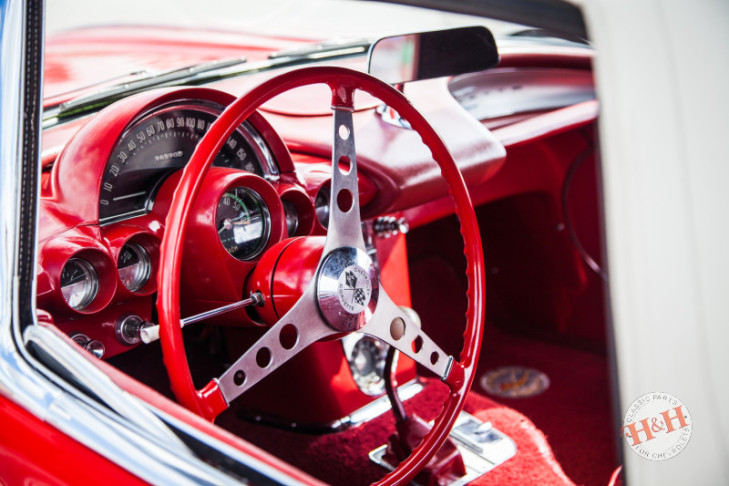 This red and white, chrome trimmed beauty was a perfect collector car from the matching red interior to the white convertible top.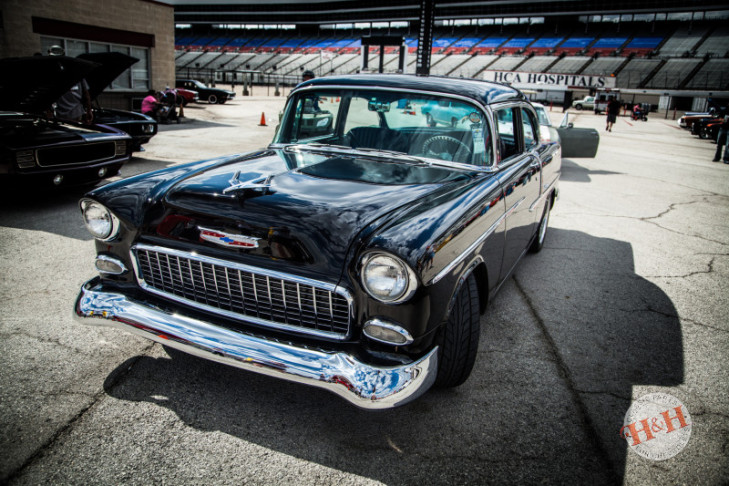 Someone also brought their second generation Bel Air to the show which had a perfect black paint job and highly polished chrome/aluminum trim.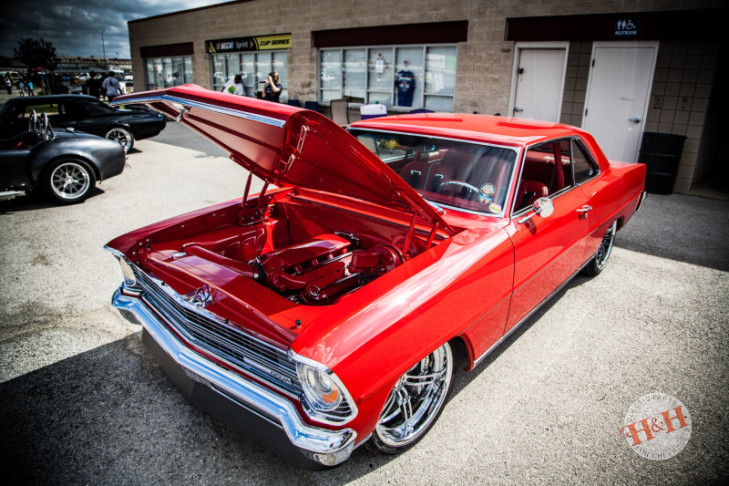 If custom classics is your style, take a gander at this slammed Nova with very unique but tasteful to compliment the classic styling, accessories/wheels and modifications.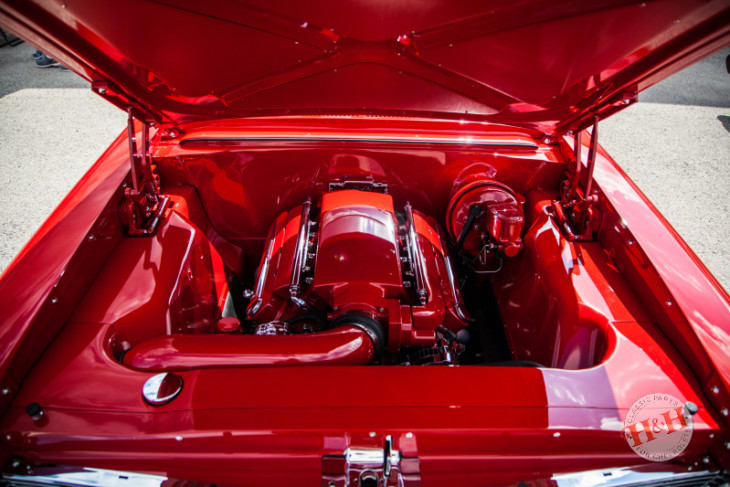 The engine bay on this Nova would stop any spectator in their tracks. It's hard to decide which to be more impressed by, the finish or the tidiness of the engine bay.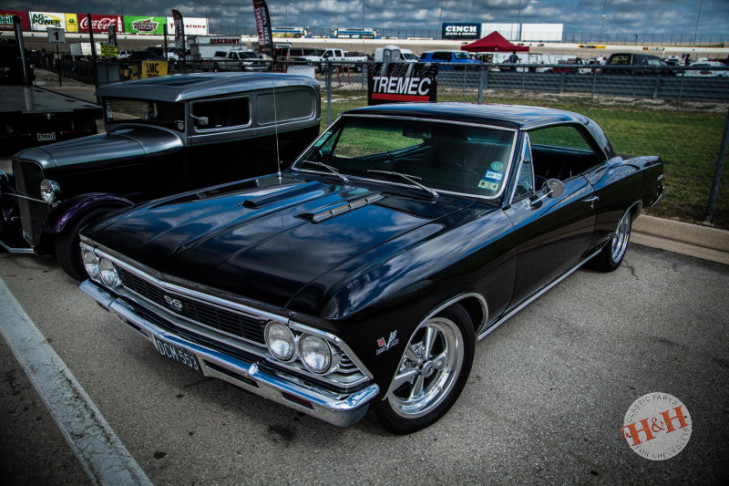 An extremely sinister looking black Chevelle SS looked like it was ready to beat up the other cars and take their lunch money, yet still managed to look just as elegant as all of the other show cars there that day.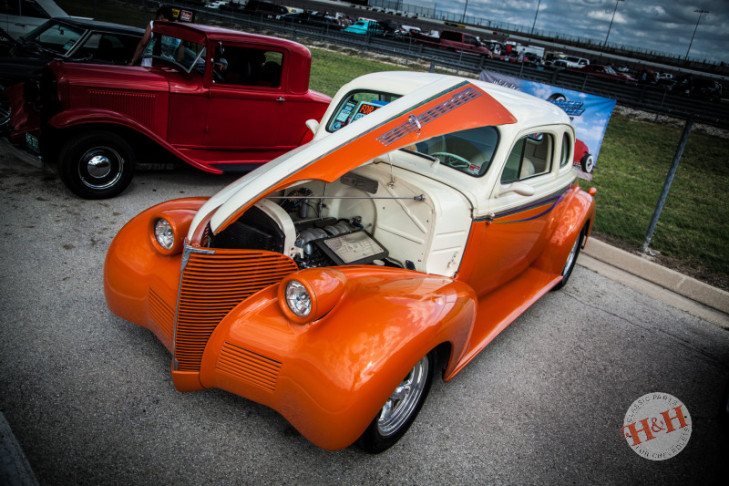 There were also even hot rods there for sale if you were in the market to start or build your collection.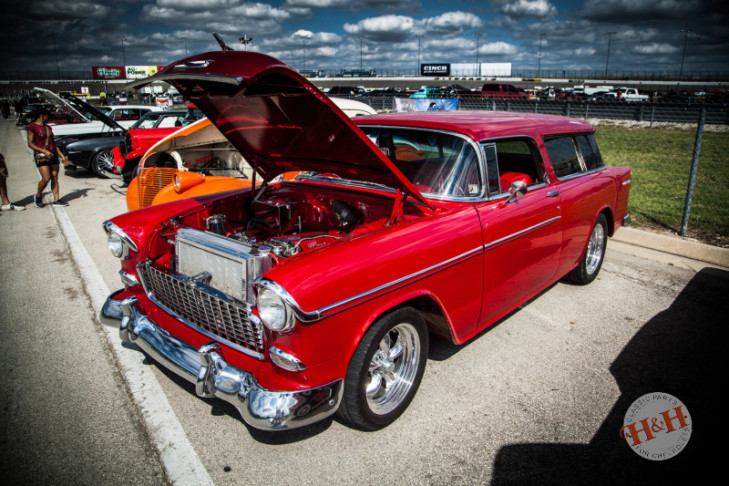 This mirror finish red Chevrolet Bel Air wagon proves that family cars weren't always boring.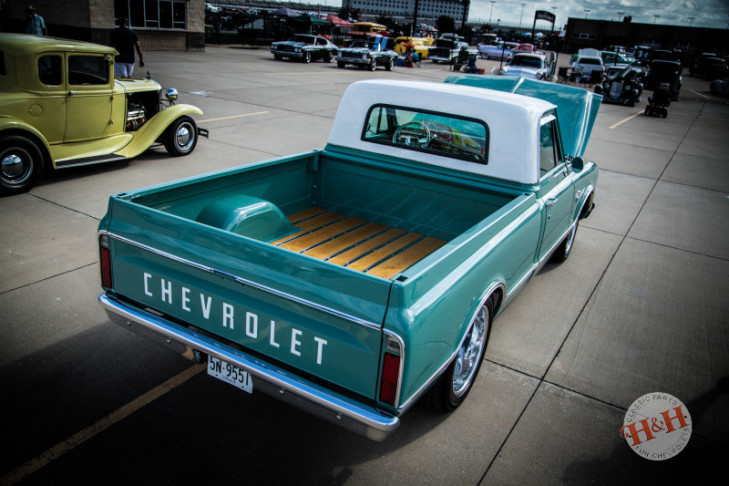 Vintage Chevy truck lovers were extremely pleased by the turn out in this category.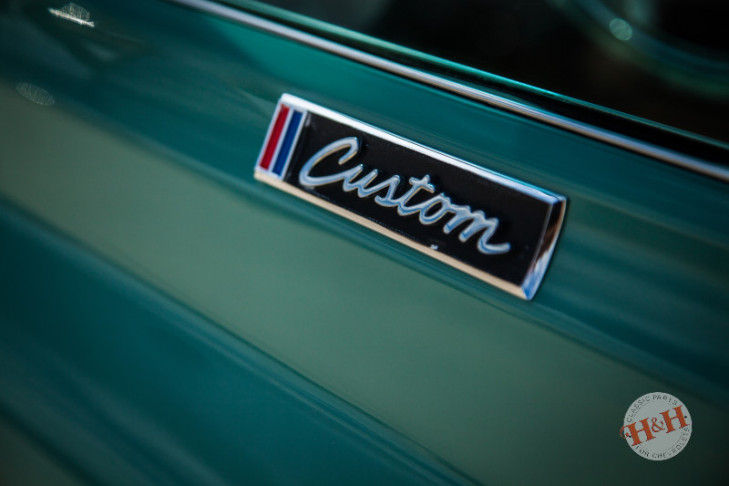 Show-goers got a real treat when this Chevy Custom entered -- it really showed what it takes to be a show truck with it's perfectly maintained paint, white cab top, and wood runners in the bed.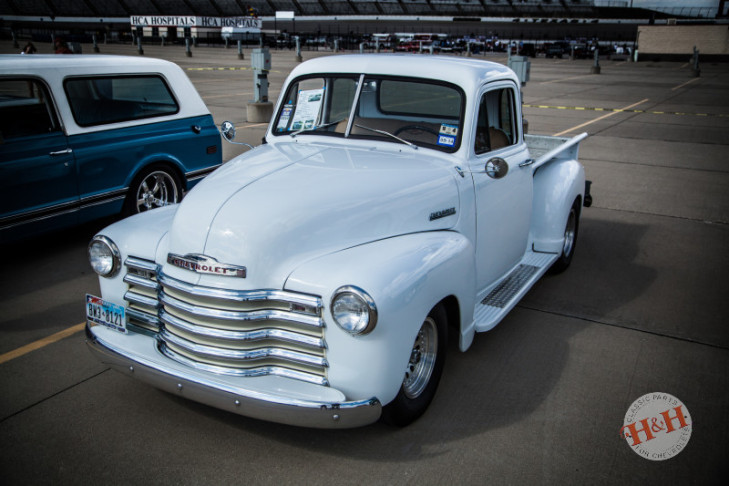 The same can be said about this pearl white collectible Chevy truck from Texas.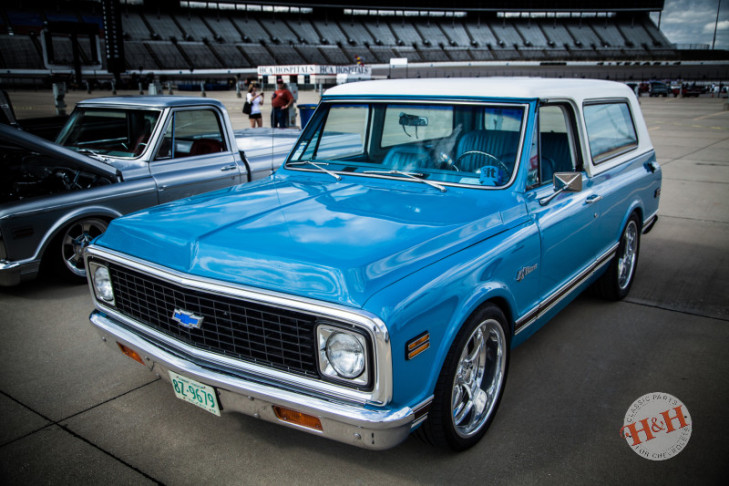 A rare site at car shows, but welcomed addition was this ultra-clean K/5 Chevy Blazer.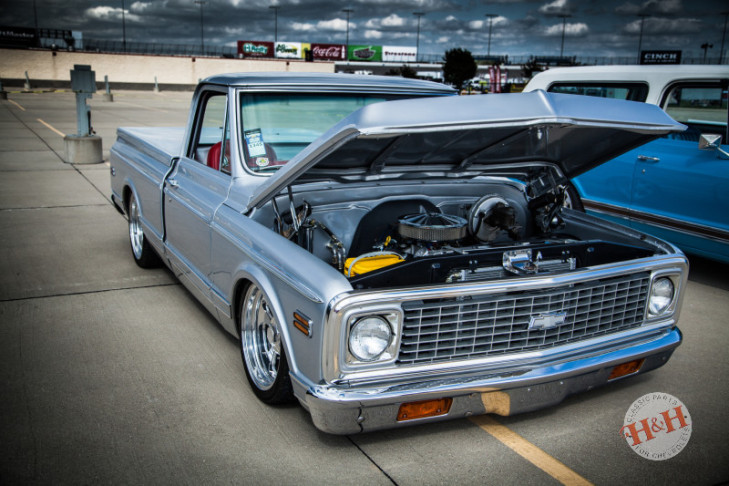 People wanting to see custom vintage trucks were in for a treat when this silver & chrome lowered Chevy truck.
...and this green Chevy with custom wheels and subtle aftermarket accessories.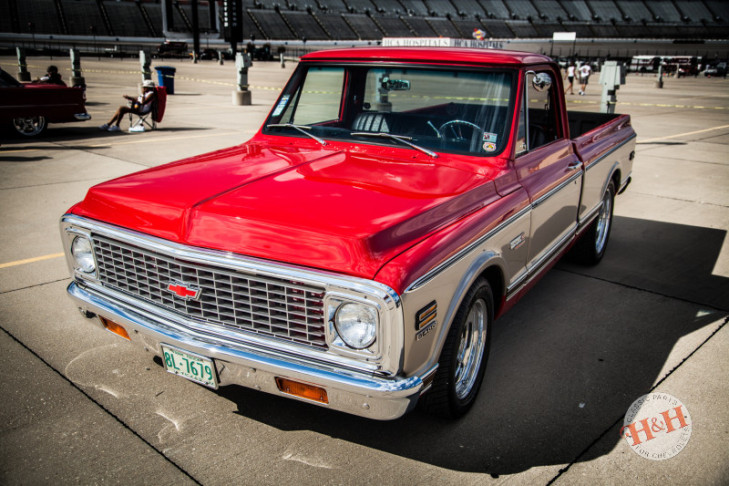 This two-toned Custom/10 was a perfect mix of original and custom styling.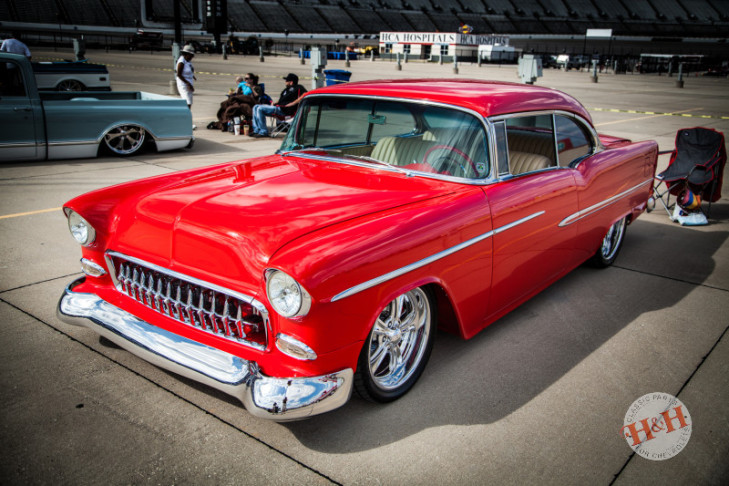 Somewhere in between custom and original condition is this Chevy Bel Air with custom wheels, no badging, and show stopping interior.
With such an impressive selection and turnout, you've got to love a GoodGuys car show.