5 Classic Chevy Restorations That (Probably) Won't Break the Bank
Vehicle restoration is a fun, rewarding hobby. It can also be expensive: Cars Direct estimates that after acquisition costs and parts, a full restoration might cost upwards of $40,000! At that price, many people can't afford to finish a project.
However, there are some things you can do to save money. One of the biggest money saving "tricks" is to choose a project vehicle that's popular and well-supported by the aftermarket. These 5 classic Chevy vehicles, for example, have lots of parts available, are easy to work on, and the basic project cars aren't necessarily hard or expensive to acquire.
Chevrolet Tri-Five, 1955-1957
The Chevrolet Bel Air is one of the finest cars to come out of post-war America. With intricate design, ahead-of-its time styling, and an incredible array of after-market parts available, the Tri-Five is a great vehicle to own and restore.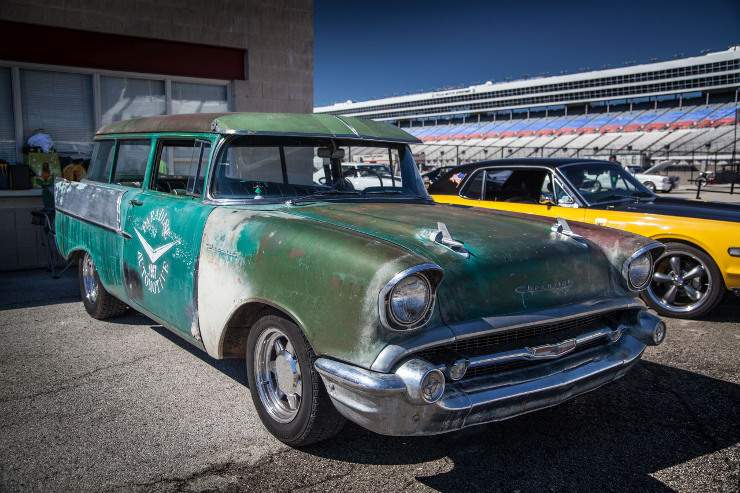 When we talk about restoration, we're not always talking about glossy perfection. This old car is just about perfect as-is.
Of course, acquiring a good project car is getting harder every year. The collector market for these vehicles is only getting hotter, and a lot of enthusiasts find the style timeless. Of all the cars on our list, this might be one of the more expensive in terms of restoration. It's also probably the best car in terms of resale value too.
Chevy Camaro, 1970-1981
While not as popular with collectors as the first generation Camaro, the 2nd gen Camaro is a great looking vehicle that's both affordable to restore and fun to own. Clean, original 2nd gen Camaros in running condition can easily be found for less than $10k. With a little work, they can be a nice daily driver or a full-on performance project.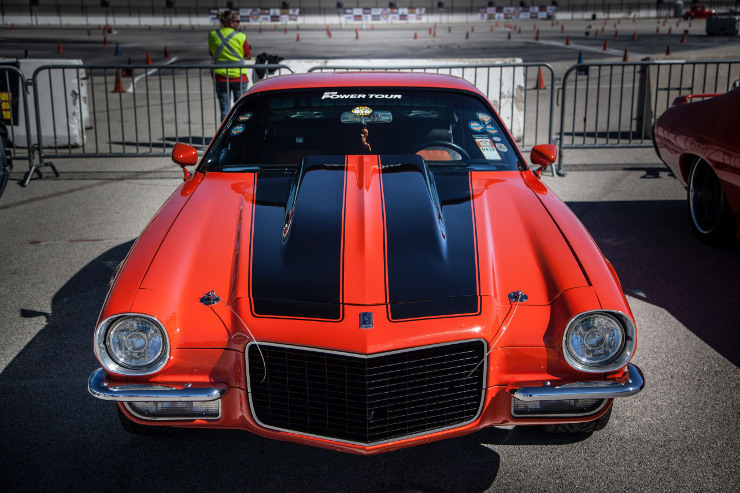 The 2nd gen Camaro is also a great platform for a custom resto-mod.
Chevy Impala, 1965
Most 1961-1964 Impalas have been customized by low-rider aficionados, which makes their aftermarket prices a little…well, pricey. However, this means 1965 models are readily available and more affordable than their predecessors.
While Chevrolet and the Impala have had an on/off relationship at times, the 1965 model was a beauty. And with so many new parts available, even the rustiest, most hopeless projects are able to be completed without too much trouble or cash.
Chevrolet Chevelle, 1971-1972
When the Chevelle first hit the scene in 1963, it brought an affordable muscle car to the market. Thought its production was fairly short—only lasting until 1977—Chevelle admirers have grown through the years, making these cars prime candidates for restoration.
Fortunately, a ton of parts have been reproduced for GM's A-body cars. Unfortunately, 1966-1970 Chevelles are kind of expensive, so opt for the 1971-1972 hardtops and convertible instead. They're much more affordable, and all of the parts are basically the same. This makes restorations fairly easy to complete.
Chevrolet Nova, 1968-1969
Originally called the Chevy II, the third generation Nova hit the streets in 1968 armed with a V8 engine. And with over one million built, the Nova is a prime candidate for first-time projects for those on a budget thanks to their wide availability. In fact, out of all the Chevys on this list, the Nova is probably the least expensive option since it was filled with low-priced parts from the beginning. However, upgrade kits and other performance parts are readily available to increase drivability.
BONUS: Just About Any Classic Chevy or GMC Truck
Classic Chevy trucks are perfect project vehicles for both first-time restorers and restorers on a budget. Parts are widely available, base project vehicles are fairly easy to find, and resto-modding is encouraged. We have a wide selection of parts for classic trucks, and we're known for our extensive line of classic truck body panels. We even offer full cab assemblies!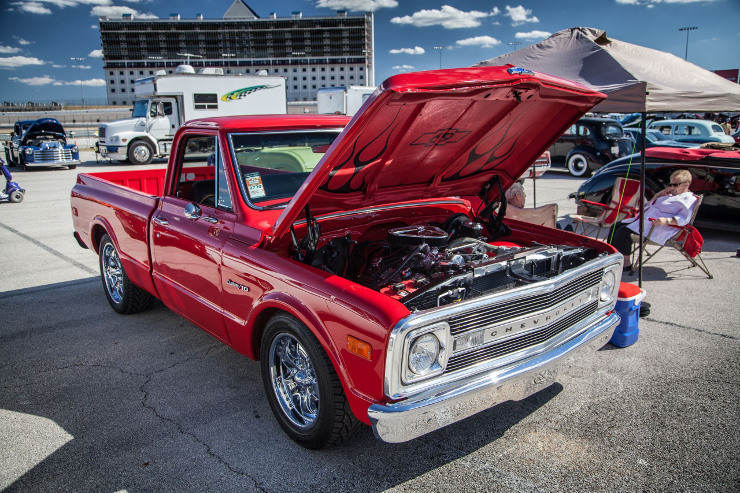 Best of all, these old trucks have huge engine bays. The sky's the limit as far as power is concerned - check out this 1956 Chevy truck with a supercharged 5.3L LS!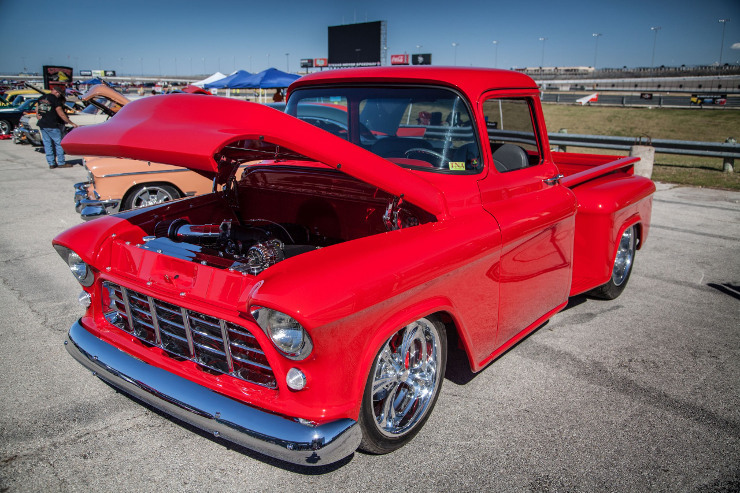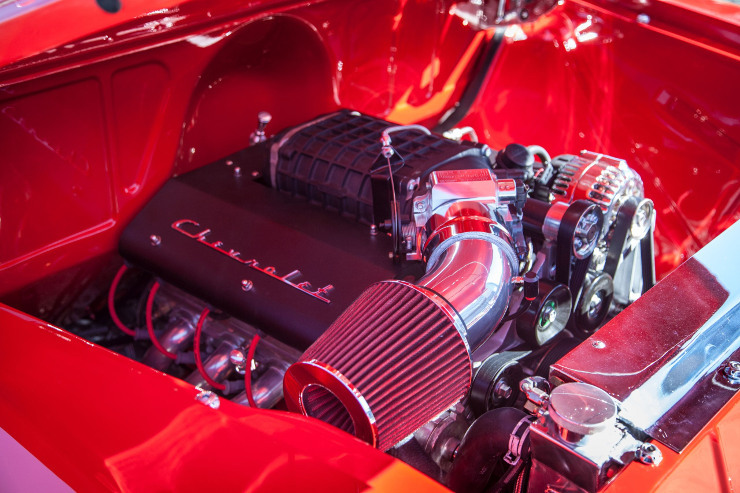 Pedal to the Metal
Finally, let's talk about the difference between "Restoration" and "restoration." Restoration with a capital "R" is awesome, but it's expensive and difficult to build a car that will win awards for being completely original. But restoration with a little "r" - which mixes original parts with reproduction parts and modern technology - is much more affordable.
Not to mention, resto-mods are quite popular. Collectors are more open now than ever to buying a restored car that just happens to have a modern engine, brake system, stereo, and A/C system. This is probably because it's a lot of fun to drive a classic car with modern amenities.