1962 Chevy C10
As classic Chevy truck enthusiasts, we always get pumped up when we hear about a real C10 barn find!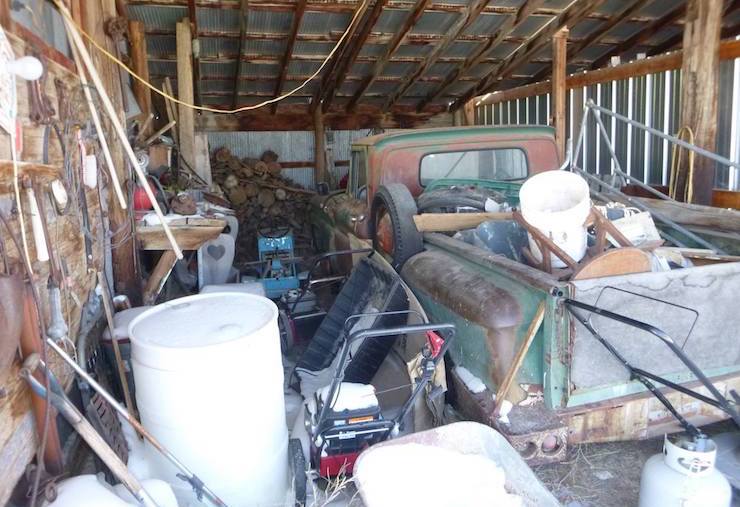 One of our awesome customers, Tim Esterdahl, literally rescued his grandfather's 1962 Chevy C10 from a barn. (Tim is also an editor at Pickup Truck + SUV Talk.) He knew he had a huge project ahead of him. The truck had been sitting at a farm near the Nebraska/Wyoming border for 20 years. It's pretty dry in that part of the country, so the truck was in decent shape. Tim dusted it off and hauled it home.

The first thing Tim did with the '62 C10 when he brought it home was to give it a good power wash, certainly the first was it's had in two decades. The truck cleaned up pretty well, and the emerald green paint is stunning. But, there was still a whole lot of rusty parts that needed to be cleaned up or replaced.
Apparently the size of the project didn't faze Tim. He rolled up his sleeves and then went right to work on what was once his grandfather's pride and joy.
He tackled the drum brakes first. "[The work on the] drum brakes was quite a bit harder and definitely dirtier than I imagined it would be," he wrote. "This truck is just caked in dirt, it seems, and every bolt had to be scrubbed, sprayed with lubricant, and then wrestled with to come free."

He has already gone through one can of brake cleaner and a big can of WD-40. It looks like the hard work paid off. You can really see the difference in these before and after photos of one of the rear brakes.
Tim's plan was to install new hardware, drums, shoes, and springs. With the help of his father-in-law, Tim managed to get the front drums on. To see if all of his hard work paid off, he had to adjust the shoes and then bleed the brakes. Since the upgrade, Tim has had no brake problems, and frequently makes long trips with his truck to the closest major airport in Denver.
Tim found a kink in the parking brake cable, which "prevented the parking brake from sitting behind the shoes correctly." To fix this problem, he cut the cable and then removed the parking brake to make room for new parking brake cables.


This classic beaut is a work in progress, but we know Tim has what it takes to restore it. Perhaps it will someday make this list of the most stunning custom classic Chevy truck interiors ever.
We really look forward to the completed project. This C10's going to be a stunner!