Classic Chevy Truck Parts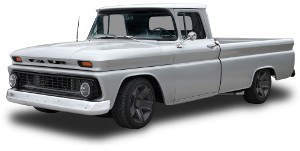 At H&H Classic Parts, you'll find the best selection of classic Chevy truck parts. We offer high quality parts for your truck at affordable prices, so you can start and finish your project without breaking your budget. Classic Chevy truck parts can be hard to find, so we make it a point to carry the best selection around. Unlike many classic Chevy stores, we cover all trucks, not just the popular ones. We also work hard to source parts that are Made in the USA.
Check out our online section to find the parts you need. When it comes to classic Chevy truck parts, we have it all! From hood emblems to fenders to chrome bumpers, we have you covered. Find these parts and more to restore or upgrade your Chevy truck. Shop now to find exactly what you need for your classic Chevy truck!