H&H Classic Parts -
Floor Pans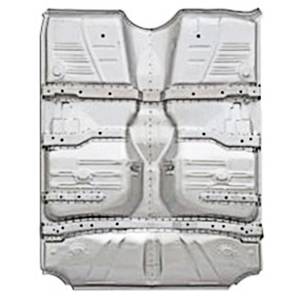 The Impala has been in production since the 1950s and those classic Impalas are still around today. It was once the most expensive passenger car from Chevrolet and has since become the United States' best-selling car. Now, you see them at all of the car shows and in parades. When restoring your classic Chevy, buy restoration Impala parts from H&H Classic.
The body of your project Impala has to be sound. This means if there are holes in the floorboards, you need to replace floor pans. The floor pans add to the strength and integrity of the body. Pans can rust, so before your put down your interior carpet, check the pans for wear. We have front and rear pans for the right and left side of the body, and offer a full pan assembly kit.
At H&H Classic, we carry a large selection of classic Impala parts, and we offer free technical assistance from our experienced parts staff. We also offer a large selection and low prices on all of your Impala parts.
Browse Floor Pans
Products
---