Retro Style Car Radio Buyer's Guide
Retro style car radios are popular with classic car enthusiasts. Back in the old days, car radios were quite simple. Most just had an AM tuner, five buttons and two knobs. Today, a retro style car radio has the simple classic look but is packed with modern amenities such as an auxiliary audio input.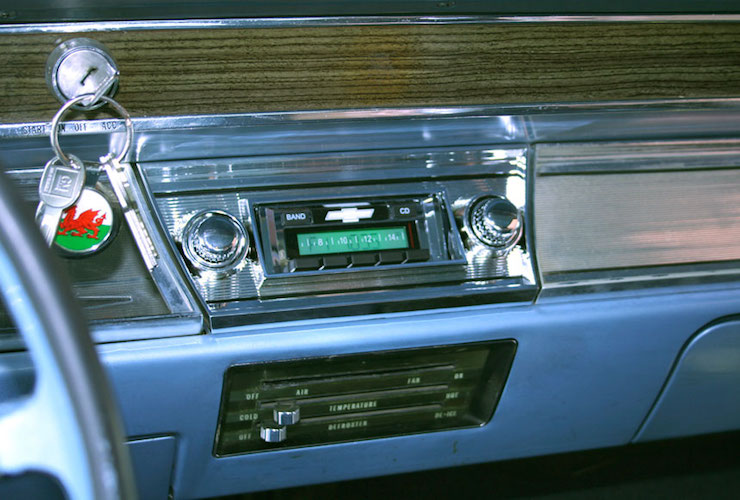 Image Credit: Matts Classic Bowties
Even by today's standards, a well-built retro style car radio is a premium upgrade in a classic car. A few well-established aftermarket companies, such as Custom Auto Sound, offer retro style car radios in various styles. They are carefully designed to both fit the dash and to closely resemble the style of the original radio in certain classic car models. If a retro style car radio is in your budget, then this guide is for you.
Read on to learn more about retro style radios and how to find the best one for your classic Chevy.
The Pros and Cons of Owning a Retro Style Radio
Also called old style or vintage style, a retro style car radio comes with many benefits:
Exact fitment
Ease of installation/integration
Preserving the original style of your vehicle.
What's the drawback to a retro style radio? They aren't as fancy and loaded with the latest technological innovations as modern radios. A touchscreen and other modern features would stick out like a sore thumb in a classic Chevy, though, so we don't consider this a huge disadvantage. Read more about the pros and cons of owning a retro style radio.
The Must-Have Features to Look For in a Retro Style Radio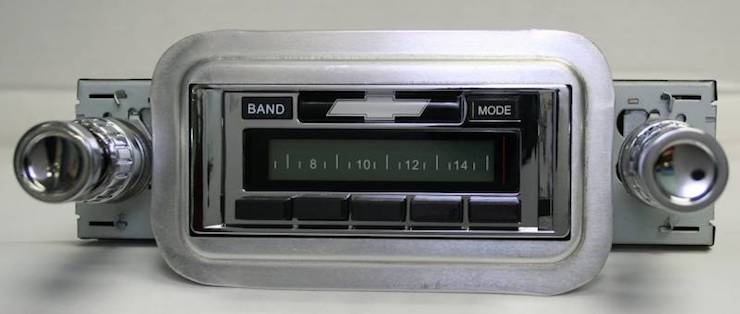 Need some help figuring out which features to look for in a retro style radio? Check out this article. In a nutshell, you can't go wrong with a radio that has these features:
USB input
Amplifier jacks
Auxiliary audio input
USB extension cord
Same look as the original stock radio.
The Best Retro Style Radios for Your Classic Chevy
Even when you know what to look for, it can be difficult to find a radio that carries all the must-have features. We did the hard work for you and put together a list of the retro style radios worth checking out.
Secret Audio: A Good Solution if You Want to Keep Your Stock Radio
Reluctant to toss out your stock classic radio that works perfectly? But still looking to enjoy your tunes and shows the modern way? There's a solution that offers the best of both worlds: Secret Audio. Custom Audio Sound developed a kit to give you a way to beef up your stock radio. The kit gives you a flash drive, a tuner/amplifier, an iPad dock, and other add-ons. Read more about Secret Audio here and here.