Everything You Need to Know About Disc Brake Conversion Kits
Many classic car owners choose to upgrade to disc brakes for several great reasons:
Increased stopping power
Easier maintenance
Smoother braking
The best way to do this is to get a full disc brake conversion kit. If you're thinking about getting your own disc brake conversion kit, this guide is just what you need. We've included all the information you need about getting and installing a kit on your classic Chevy.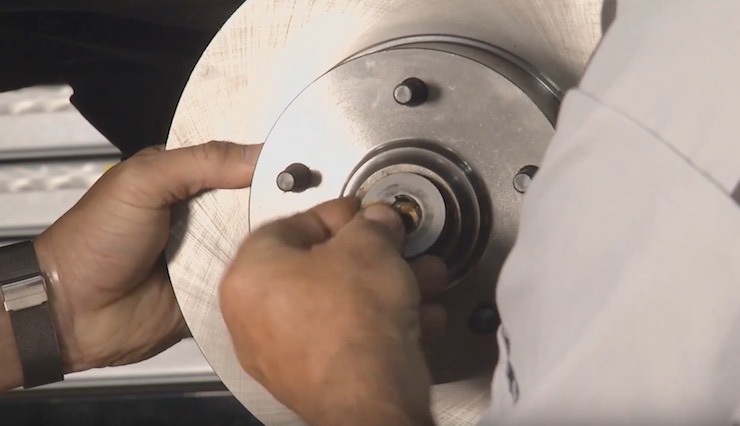 What Is A Disc Brake Conversion Kit?
A disc brake conversion kit contains all the parts you need for a full conversion from drum brakes to a disc brake setup. The parts include rotors, brake pads, calipers, hoses, brackets, and more. A good kit is designed for a certain year, make, and model to guarantee perfect fitment. This article has more information on what a disc brake conversion kit is and what's typically included in one.
How Much Does A Disc Brake Conversion Kit Cost?
The short answer is about $600-$2,000. The long answer is that the cost of a disc brake conversion kit depends on a few factors:
The number of wheels (two or four wheels)
The type of rotors included in the kit
Any extra parts included in the kit, such as lowering spindles
The quality of the parts
This article goes into more detail about what goes into the cost of a disc brake conversion kit.
Is A Disc Brake Conversion Kit Worth Buying?
If you ask us, it absolutely is. A set of disc brakes is a massive upgrade from drum brakes for a variety of reasons, the most common ones being:
Better stopping power
More consistent performance
Better wet weather braking
Easier, more infrequent maintenance
Better appearance
Better match for upgraded engines
To read more about each benefit in more detail, check out this article.
How Do You Install a Disc Brake Conversion Kit?
Basically, you convert to disc brakes by uninstalling the drum brakes and then installing the disc brakes. It sounds simple, but it's actually a long and complicated process. You should be able to pull it off with the right tools, enough mechanical knowledge, and this comprehensive tutorial. If you're more of a visual learner, this video tutorial may help, too:
If you have any more questions about converting to disc brakes, please contact us. We're happy to answer any questions you may have!